Samsung launched Galaxy Watch Active 2 4G variant in India at Rs. 35,990
Estimated reading time: 1 minute, 48 seconds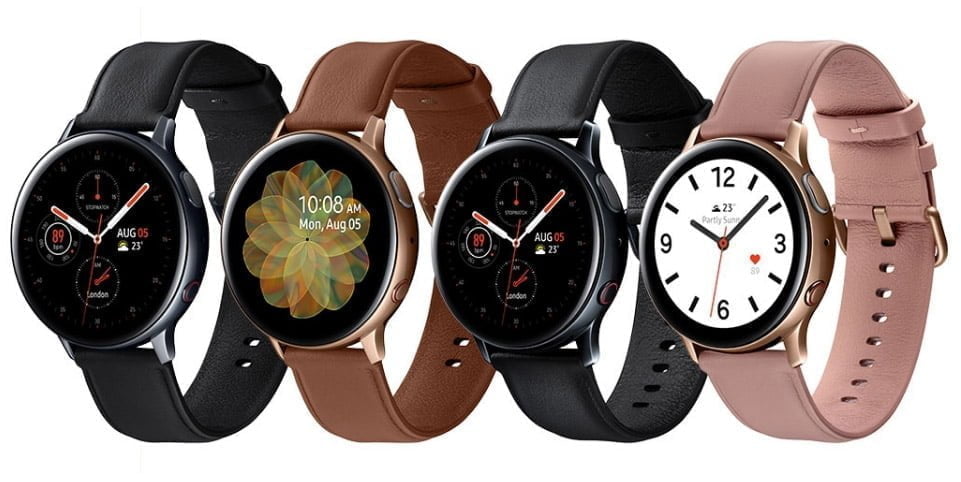 Samsung, on Monday, launched the 4G variant of Samsung Galaxy Watch Active2 in India. Galaxy Watch Active2 4G comes with a 44mm steel dial and costs Rs. 35,990. It is available in three colour options – Cloud Silver, Aqua Black, and Pink Gold.
The Samsung Galaxy Watch Active2 4G variant sports a 1.4-inch (34.5mm) Super AMOLED display. It is powered by a dual-core 1.15GHz processor paired with 1.5 GB Ram and 4 GB of internal memory. The device has a 340mAh non-removable battery. It runs Tizen-based wearable OS 4.0.
Samsung Galaxy Watch Active2 4G variant comes with embedded-SIM connectivity. Galaxy Watch Active2 4G will be supported by telecom operators Airtel and Jio. The device also has NFC, Wi-Fi (802.11 b/g/n 2.4GHz), and Bluetooth 5.0 connectivity.
Aditya Babbar, Director, Mobile Business, Samsung India said, "At Samsung, we understand the needs of the consumers. The Galaxy ecosystem has been created to ensure that the latest innovations and technologies are accessible to all. With the launch of Galaxy Watch Active2 4G, Samsung now has the widest range of 4G enabled smartwatches in India spanning 2 unique design templates, 3 sizes and 6 colour finishes. The fresh design language and all-new digital bezel UI in combination with seamless 4G connectivity makes the Watch Active2 an essential product for those seeking a blend of style and functionality. to The mantra "Do What You Can't" has always been the driving force behind such meaningful innovations that help us enrich the lives of our consumers"
The Galaxy Watch Active2 4G comes with sensors that can track up to 39 distinct activities with auto-tracking for popular activities such as walking, running, cycling, rowing, Elliptical Trainer, dynamic workouts, and swimming. It comes with an updated "Running coach" that provides access to seven different running programs and allows users to monitor their running pace in real-time.
Samsung is the only brand in India that offers multiple 4G smartwatches options to its consumers. Earlier this year, Samsung has launched Galaxy Watch 4G. It comes in both 46mm and 42mm variants and costs Rs. 30,990, and Rs. 28,490 respectively.
Samsung Galaxy Watch 4G and Watch Active2 4G are available to purchase through offline channels, Samsung Opera House, Samsung e-shop, and online portals.