LG to rollout webOS 6.0 smart TV platform with Google Assistant and Alexa support and enhanced user interface
Posted in: News Televisions
Estimated reading time: 1 minute, 13 seconds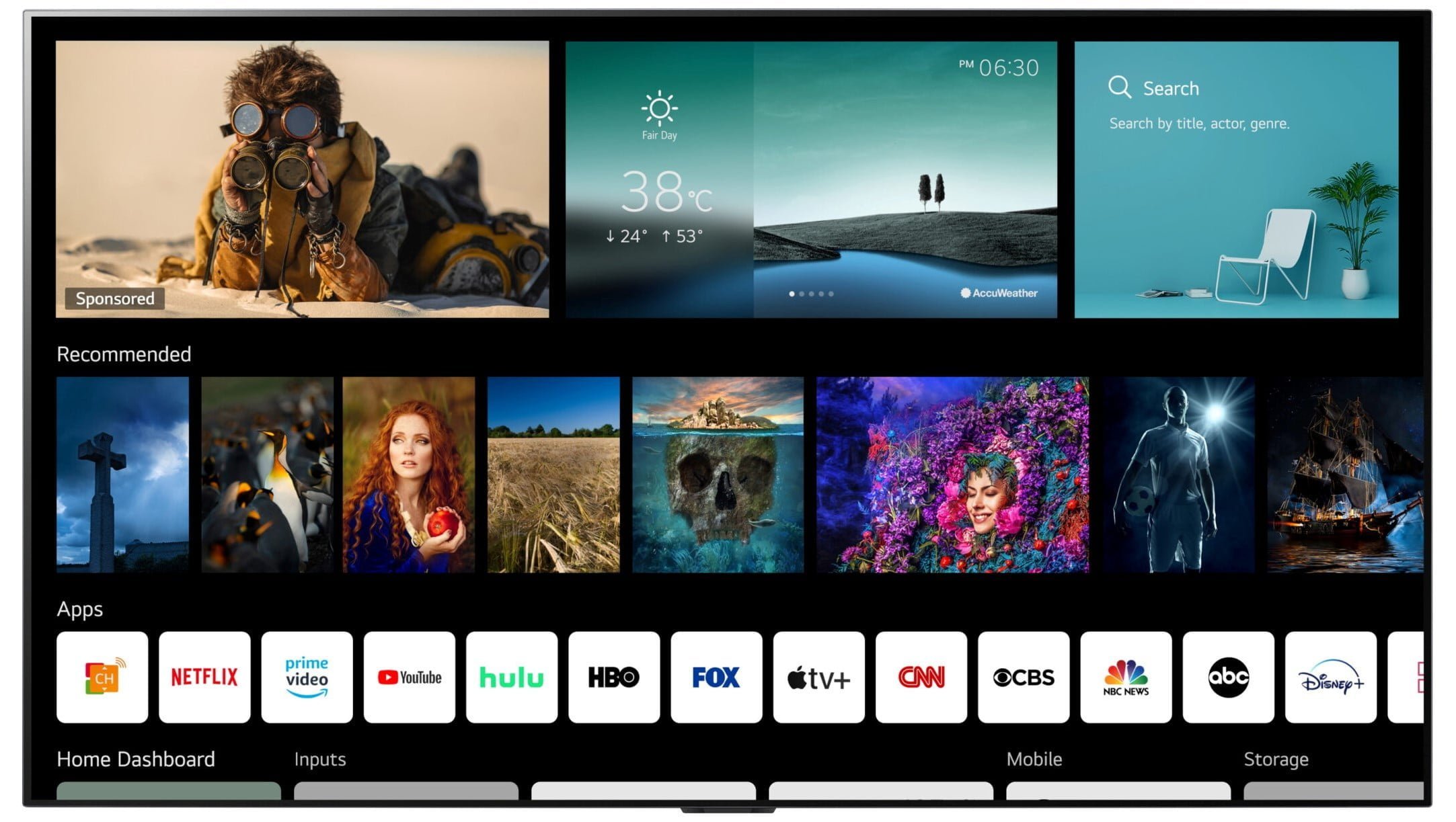 LG announced that its 2021 OLED, QNED Mini LED, NanoCell, and UHD smart TV series range will be rolled out with webOS 6.0. LG ThinQ AI in webOS 6.0 supports both Google Assistant and Alexa voice commands for searching on the internet, streaming apps, and more. The company said that the update is most significant since the webOS introduction in 2014.
The webOS 6.0 comes with a redesigned home screen which provides immediate access to most used apps and streamlines the content discovery and recommendations based on the viewing habits and history. With the update comes the new Next Picks feature which analyzes the user's viewing habits and history to recommend live programs on set-top boxes, titles from VOD platforms that the user might like without going through the hassle of finding what to watch next.
"The latest version of our user-friendly open TV platform webOS 6.0 represents the most significant update since we first introduced webOS in 2014," said Park Hyoung-sei, president of LG Home Entertainment Company. "With the new edition of webOS, LG is demonstrating its commitment of offering services, products, and technologies that respond to the needs and wants of our valued customers."
The new LG smart TV series range is paired with an upgraded magic remote which offers simpler controls and hotkeys for streaming apps. The NFC-equipped remote makes it easier to share content between the user's smartphone and TV or vice versa using the Magic Tap feature by simply touching the NFC-enabled smartphone to the Magic remote.