Here's what's new with iOS 15, iPadOS 15 Public Beta and how to install them
Apple has released the first public beta version for iOS 15 and iPadOS 15. Here are the new features and how you can test them on your device.
Estimated reading time: 5 minutes, 2 seconds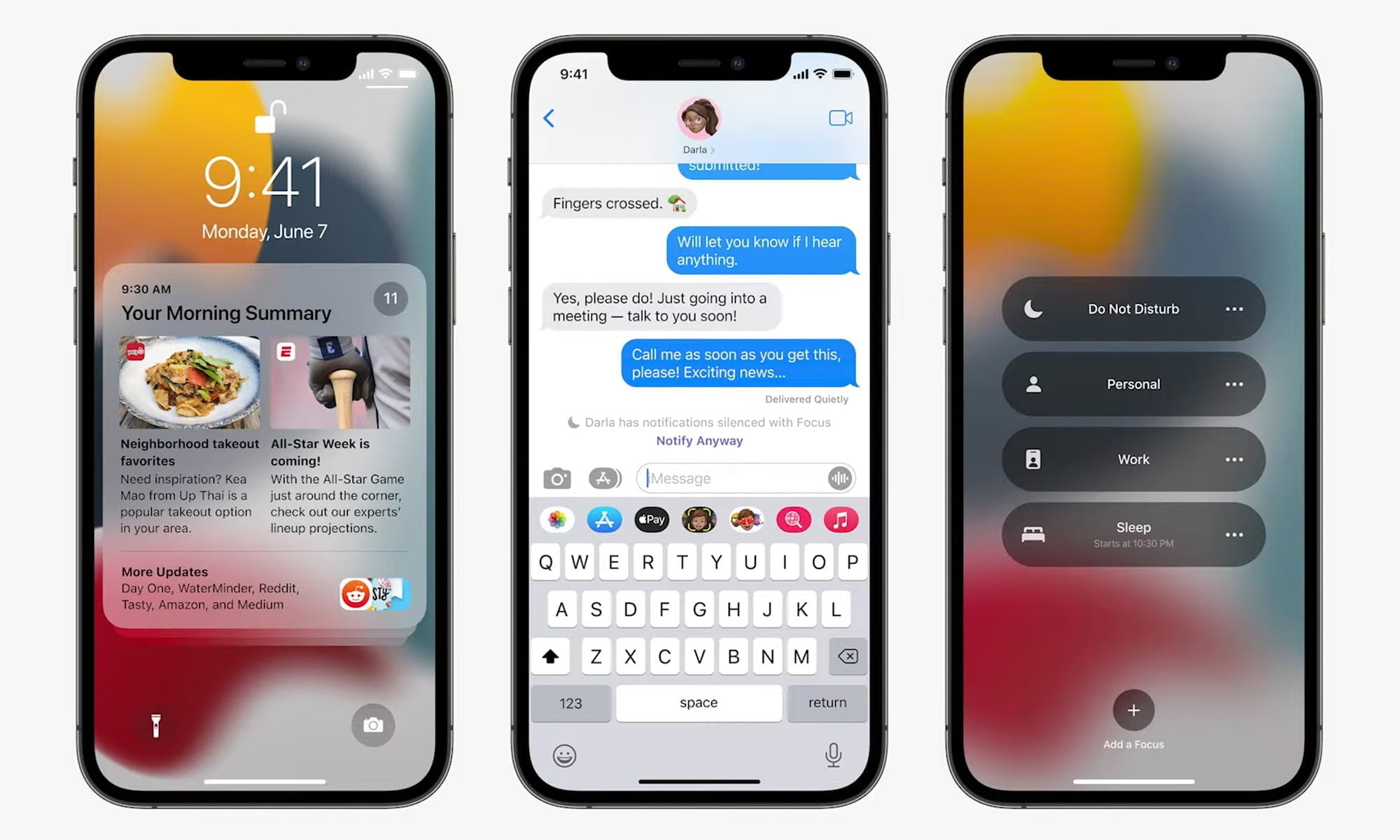 In June, Apple released the developer preview for iOS 15 after its well-received annual Worldwide Developers Conference 2021. Now, Apple has released the first public preview of the new Operating Systems on June 30th. This will allow people to test out the new operating system on their iPhones and iPads months ahead of their eventual release in fall. Here are all the new features available to test in the new Beta release.
The biggest feature set to arrive with both the Operating Systems this fall is unarguably SharePlay. This is a new system that allows you to share TV shows, movies, music and any other media with friends and family while on a FaceTime call. However, you need to have a compatible media app in order to test this feature. Along with that, this feature is also restricted to people having Apple hardware, which means that those trying to use FaceTime using Windows or Android will not be able to use this feature. Moreover the content from the OTT apps will be streamed locally on the phone, along with the FaceTime call. Thus, every participant on the FaceTime call will need to have a subscription to the OTT application from which media is being shared.
Apart from this, FaceTime is also getting a much needed Grid View during calls. This is a long overdue feature which is used by all other Video calling apps in today's age. This, along with other sorely needed updates like Screen Sharing and Portrait Blur should help establish FaceTime as a competitor to apps like Google Duo and Facebook Messenger.
Focus Up and Notifications
Apple has done some tinkering with how the notifications appear inside the latest betas of iOS and iPadOS. Some notifications are bigger now and can also feature contact images. Both of these Operating Systems are also getting a feature where you can filter away notifications that keep pinging you many times in a day into a new Summary Mode. This feature will ping the user with a Summary of the notifications from the particular app instead of pinging the user everytime.
Another big change coming this fall is the new feature called as Focus. Built on top of the Do Not Disturb mode, Focus allows you to select some apps and contacts to share notifications at specific times or with some specific triggers like Location. This can be useful when you would want to see only Work related notifications during your office hours and/or while inside your office (depending on the COVID-19 situation prevalent in your industry), but have them turned off for the rest of the day.
Safari
Safari has got a big rework for its UI inside iOS 15. For iOS, there is a lot of emphasis for people who use their phones with one hand. The address bar has now moved to the bottom of the screen which also allows you to swipe horizontally to switch between tabs. There's also a new Tab Grouping feature which allows you to group apps like you want. Tab grouping will also be available for iPadOS 15 and macOS 12 when they release. Such features have existed for a long time in the Google Chrome browser and other Chromium based browsers like Edge and Brave on Android phones, but it's glad to see Apple finally catching up with usable features for its iOS users.
Live Text
Live Text allows you to point your camera on any handwritten or typed text and then the allows the users to perform actions from the image on the viewfinder. Much like Google Lens, this feature can capture phone numbers and email addresses, translate the text or put it directly inside any text fields. This is a system-level feature, hence this will be visible inside any apps that can support pulling these features.
iPadOS enhancements
iPadOS is also getting a majority of the changes listed above, but apart from these, it will also get two features that iOS 14 had, but not iPadOS 14. They are the App library as well as the ability to add widgets on the home screen. Widgets on the iPadOS can now have bigger sizes than their iPhone counterparts. Despite the bigger size, they still have the same functionality as they do on the iPhones: focus on the glanceable information rather than having interactive mini applications.
Apple is also introducing Quick Notes with this new OS. It lets you swipe up from the bottom corner of the display or hit a keyboard shortcut and write down some notes or highlight some text on any website. Quick Notes have their own category in the Notes app, and are accessible from other Apple devices as well.
Apple has also refined the multitasking on the new OS for iPad. It introduces a new multitasking icon at the top of the display, which allows for an easier use of the split screen functionality. You can also tap this icon to show all the open windows for a particular app.
Eligible Devices
Here are the list of the devices that can install iOS 15 now as well as when the update releases this fall:
iPhone 12 Mini, iPhone 12, iPhone 12 Pro, iPhone 12 Pro Max
iPhone 11, iPhone 11 Pro, iPhone 11 Pro Max
iPhone XR, iPhone XS, iPhone XS Max
iPhone X
iPhone 8, iPhone 8 Plus
iPhone 7, iPhone 7 Plus
iPhone 6S, iPhone 6S Plus
iPhone SE First Gen, iPhone SE (2020)
iPod Touch (7th Gen)
Here are the list of devices that can install iPadOS 15 now as well as when the update releases this fall:
iPad Pro 12.9 inch: 1st generation, 2nd generation, 3rd generation, 4th generation, 5th generation
iPad Pro 11 inch: 1st generation, 2nd generation, 3rd generation
iPad Pro 10.5 inch and 9.7 inch.
iPad: 5th generation, 6th generation, 7th generation, 8th generation
iPad Mini: iPad Mini 4, iPad Mini 5th generation
iPad Air, iPad Air 2, iPad Air 3rd generation, 4th generation
Install the new Operating Systems
To download and install the iOS 15 public beta build, visit Apple's beta software website and refer to the detailed step-by-step guide. Note that there are a few bugs here and there inside these beta builds and you shouldn't install it on your primary device.