Google Play Movies & TV app is now Google TV
Posted in: Mobile Apps News
Estimated reading time: 1 minute, 26 seconds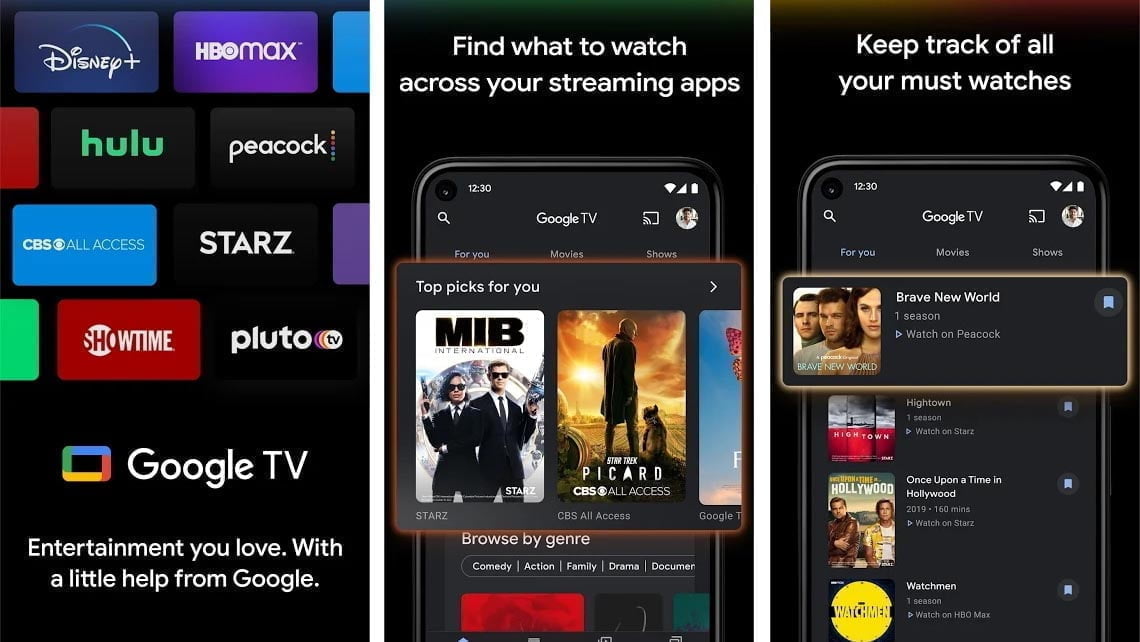 Highlights
Google Play Movies & TV app has been rebranded to Google TV

Similar to the Apple TV app, the new Google TV app is a central hub for video offerings and various streaming services

Google has started rolling out the Google TV app update to Android users in the United States
Google launched the Play Movies & TV app in 2012 that allows users to access movies and TV shows purchased or rented via the Google Play Store. In October 2020, alongside the launch of the new Chromecast with Google TV, the search giant has rebranded the Play Movies & TV app as Google TV.
Similar to the Apple TV app, the new Google TV app is a central hub for video offerings and various streaming services, including Amazon Prime Video, Disney Plus, Netflix, YouTube TV, Hulu, HBO Max, Starz, Crackle, Showtime, and more. Users can also browse and search for movies and TV episodes from across their streaming apps all in one place, organized into topics and genres.
Google TV app includes a new Shop tab that lets users buy or rent movies and TV shows. Purchased contents are stored in the library and can be downloaded to view offline. There is also a new watchlist feature. When a user searches for a movie or a TV show on Google via any browser, a watchlist button appears on the right-side information box, and clicking on that button adds the content to the watchlist. The watchlist is shared between all the signed-in devices, and on the Google TV app, it can be accessed through the watchlist tab.
Google has started rolling out the Google TV app update to Android users in the United States. In India, the app still has the older Play Movies & TV app name on the Google Play Store and does not include any new features of the Google TV app. The company is expected to roll out the Google TV app update to other platforms and countries soon.