Google Photos redesigned with a new icon, simplified UI, and more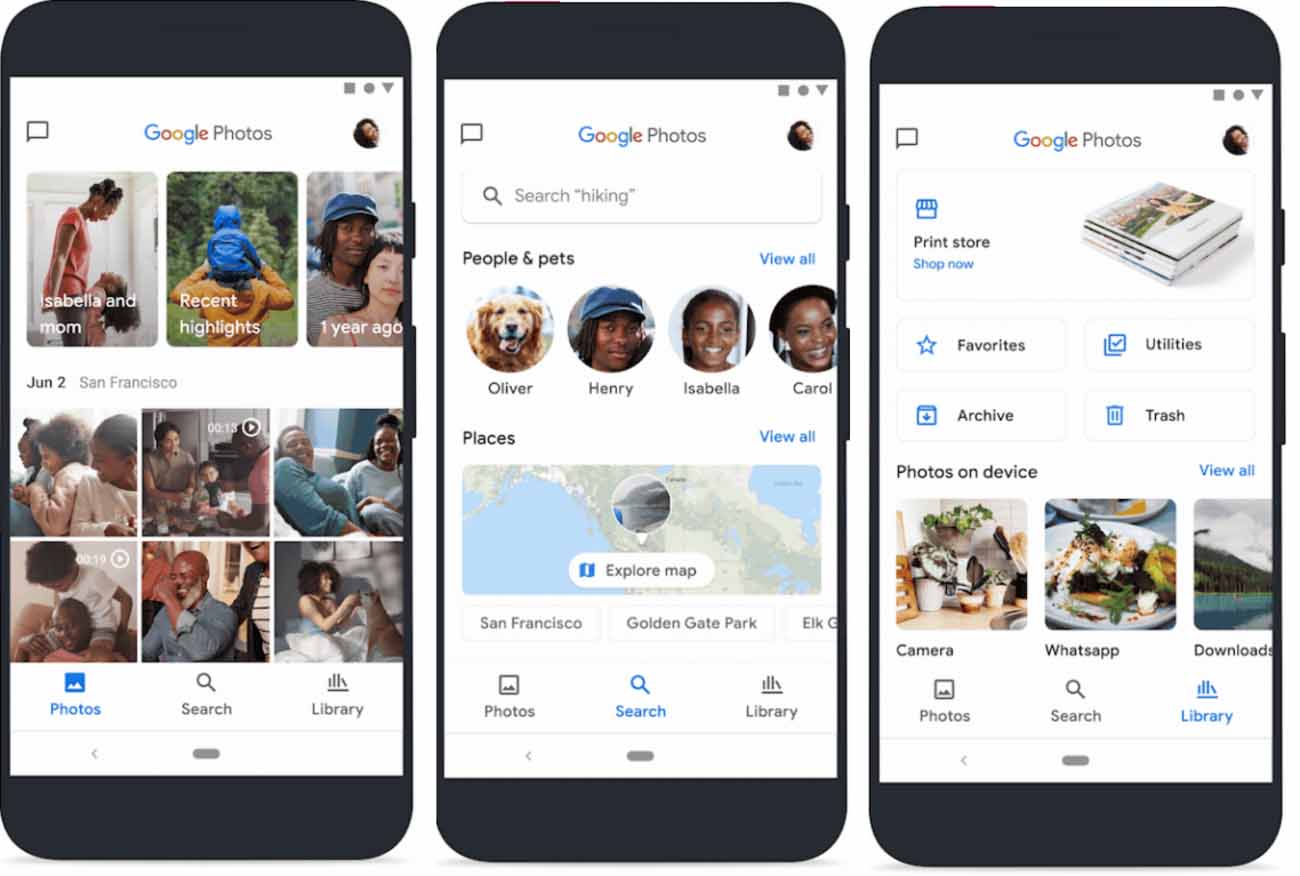 Highlights
The new Google Photos app comes with a three-tab structure that includes Photos, Search, and Library

The new Google Photos icon has the familiar pinwheel shape but now features a more simplified design

The redesigned Google Photos app is gradually rolling out for Android and iOS users
Google has redesigned the Google Photos application with a new simplified user interface, a new logo, and a new map view in the search tab. The redesigned Google Photos app is gradually rolling out on Android and iOS and will be available to everyone in the coming weeks. The new Google Photos app comes with a three-tab structure that includes Photos, Search, and Library.
The Photos tab is the main tab that contains all photos and videos. Users will now see larger thumbnails, auto-playing videos, and less white space between photos. The Photos tab also includes a Memories carousel that shows all the best photos taken over the year. Google has also moved the automatic creations like movies, collages, animations, and stylized photo from the "For you" tab into the Memories.
The Search tab offers quick access to people, places, and things that are most important. Google has also added a new interactive map that displays photos and videos based on location. Users can also pinch and zoom on the map to explore photos they have taken. This feature works for users who have enabled the location from the device camera, location history, or manually added locations to photos.
The Library tab contains the Albums, Favorites, Trash, Archive folders, and more. Users in the U.S., EU, or Canada will also see the Print Store, where they can purchase printed products from the collections of their own photos.
Google has also redesigned the Google Photos icon. The new icon has the familiar pinwheel shape but now features a more simplified design. David Lieb, Product Director, Google Photos, said in a blog post, "We originally designed the Google Photos icon after a pinwheel, as a nod to childhood and nostalgia. Today, we're refreshing and simplifying the icon, while retaining that familiar pinwheel shape to remind you of past memories."