Google News Showcase arrives on Dekstop
News Showcase panels aim to help users find new publishers and build strong relationships with them, so they can always find the latest news from a publication they trust.
Estimated reading time: 2 minutes, 2 seconds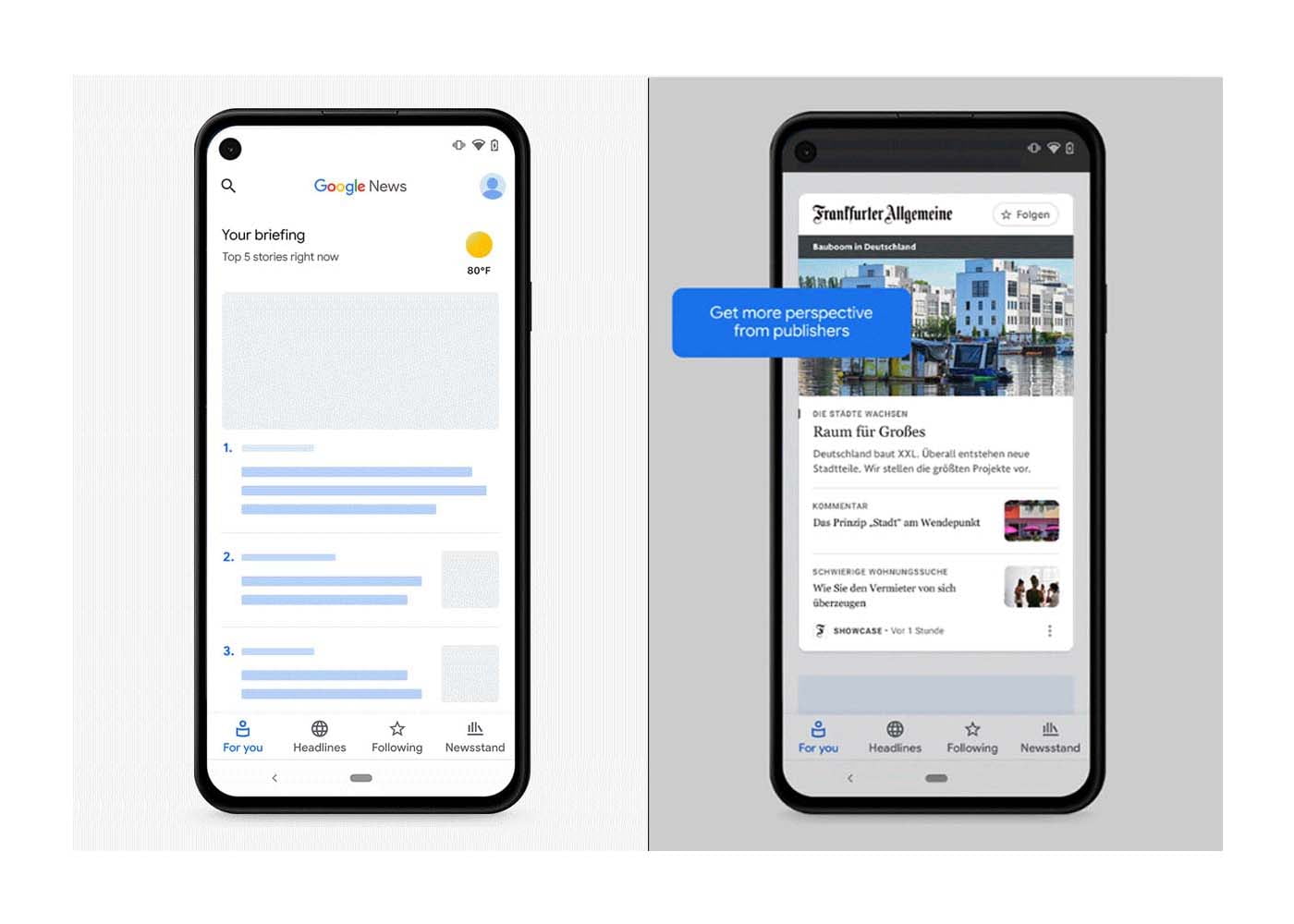 Google's new product and licensing program Google News Showcase announced last year that pays publishers for bringing their voice and curation into Google's news products is now rolling out for desktop users of Google News. The rollout will ensure that every Google News user regardless of what device they are using can see enhanced story panels from News Showcase partners.
The News Showcase panels will available on the right of the Top Stories page, the first page one lands on in Google News. Google has added a new carousel beneath Top Stories section containing the latest News Showcase panels from publishers they already follow, as well as publishers they might be interested in.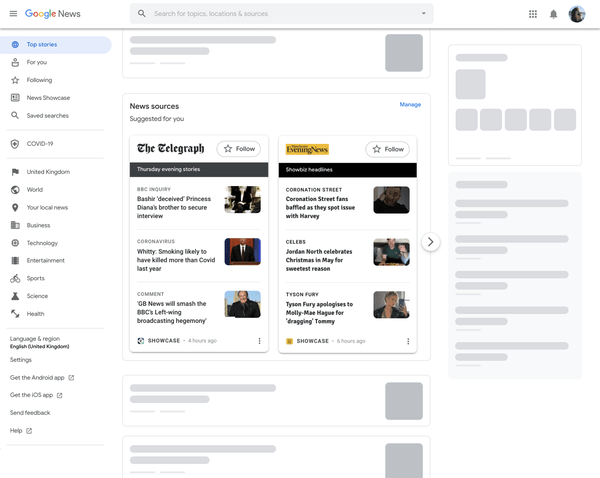 The feature is currently available in those eight countries wherein News Showcase is launched. Google has so far launched the product in the U.K., Australia, Germany, Brazil, Argentina, Italy, Czechia and India. Since launch, Google has also launched new features like Extended Access wherein News Showcase readers get more opportunities to read select paid content from its publisher partners.
The News Showcase catalogue page is also accessible through the left-side navigation wherein users can see the latest panels from every participating publisher in their country. Google has also added a new News Showcase section directly on participating publishers' landing pages.
"Here, readers can see all their News Showcase panels: the latest Rundown panel, covering the most important issues for a publisher every day, and their story panels, which give readers deeper context on important articles," said Alex Cox, Product Manager, Google News.
Google has also rolled out a new feature within the News Showcase panels allowing publishers to be better able to add context around their stories via linked bullet points in their panels. The links will start appearing on News Showcase on mobile over the next few weeks.
"Millions of users are seeing News Showcase panels every day, getting a better understanding of stories right within their news feeds. They're also clicking through to read the full article on the publisher's site; we're now delivering over 10 million clicks per month from News Showcase content. People continue to tell us they want more from their favourite publishers. Users have tapped the Follow button more than 460,000 times on News Showcase panels (almost double what they were just a few months ago), ensuring they get to see regular updates from their favourite publishers every time they open Google News," added Alex Cox.