Dark mode arrives on web version of Google News
Estimated reading time: 0 minutes, 52 seconds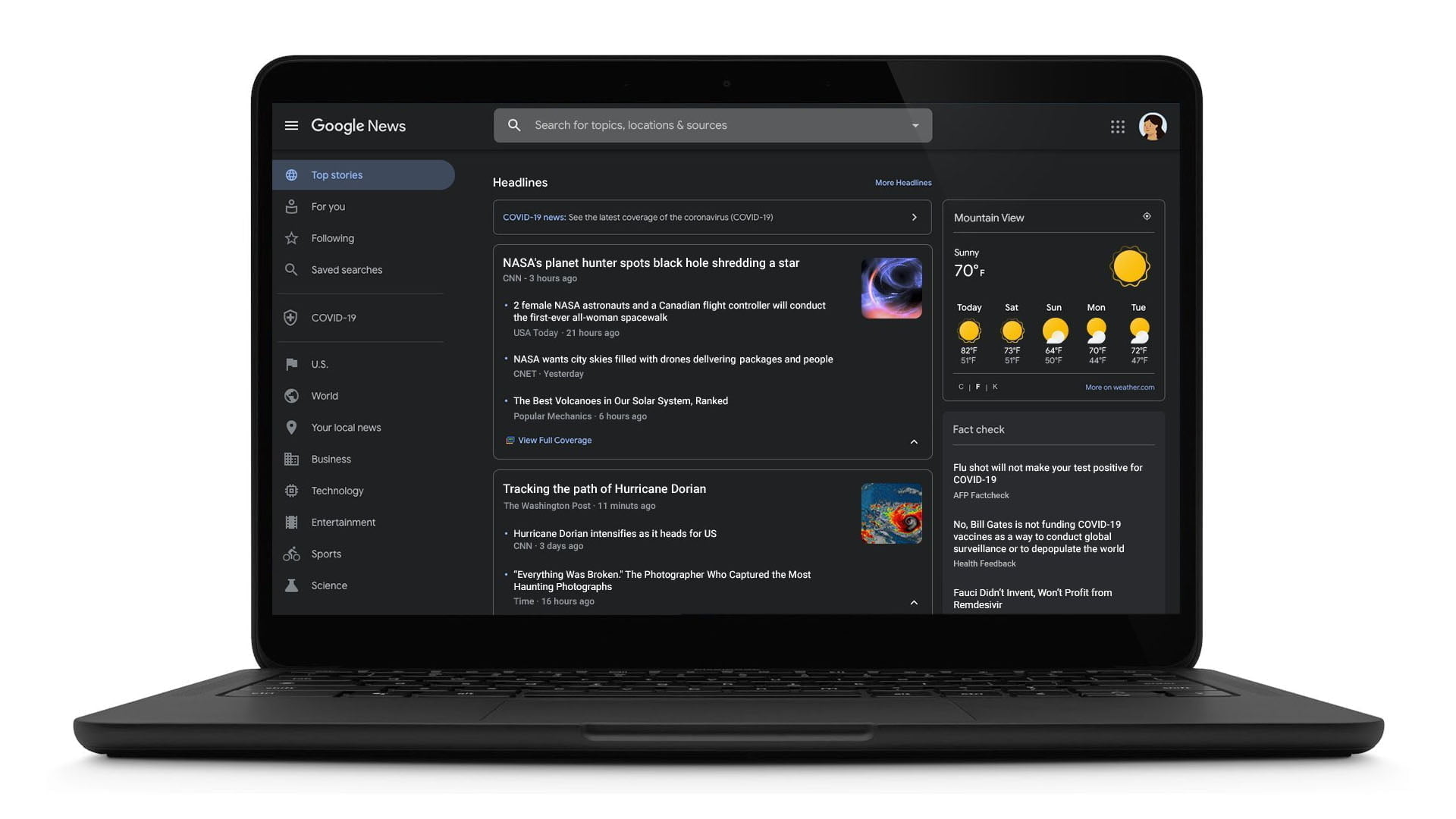 Google News last week rolled out the Dark theme on its web version of Google News brining in the much awaited feature which was just restricted to the Google News app. The introduction of Dark theme on Google News web now ensures that users on both Desktop and Mobile can easily switch between the Light and Dark versions of Google News.
The move was announced by Minhaj K, Google News Community Manager in a thread on the Google News Help Center forums who stated that the Dark theme was one of the most highly requested features on Google News web.
One can specify the theme preferences in "Settings" which is located in the scroll menu down the left side of Google News on the web. The feature will be available only to logged-in users of Google News with dark theme setting by default set to "System Default (when available)" which means that the theme of Google News will be light or dark depending on the user's device system theme.