Google launches unknown tracker alerts for Android users
Google has also partnered with Apple to limit unwanted tracking of individuals using AirTags and other Bluetooth tracking devices.
Estimated reading time: 2 minutes, 12 seconds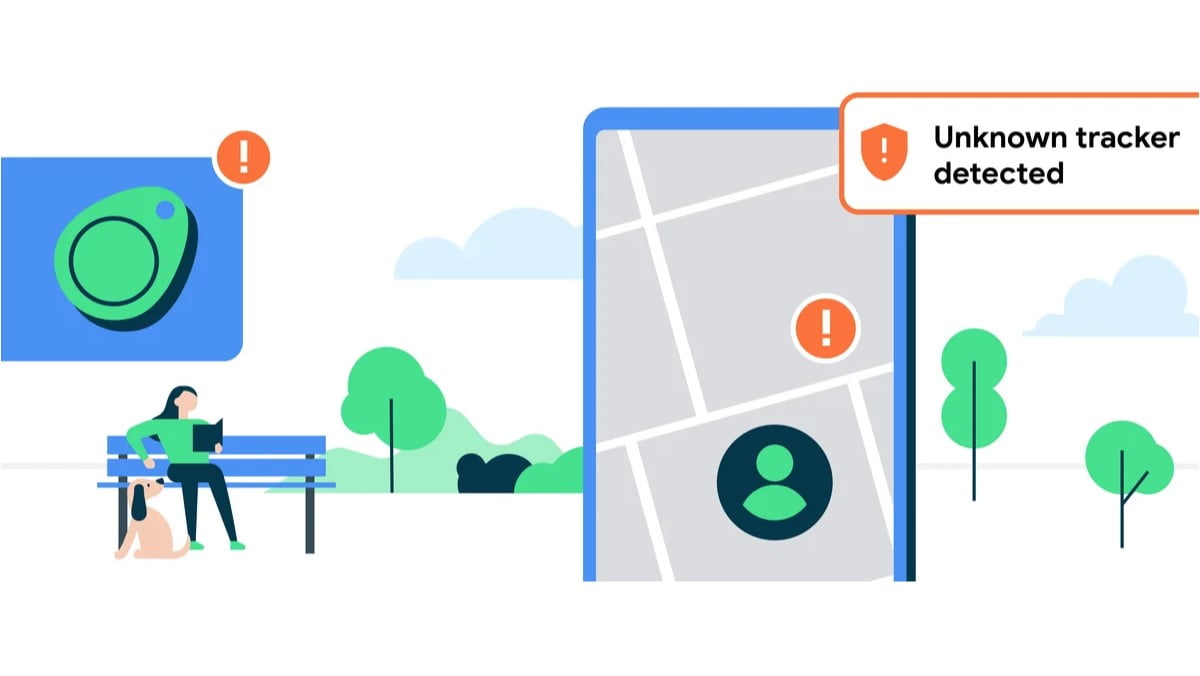 Bluetooth trackers help users to find misplaced or stolen items, such as wallets, keys, and backpacks. However, stalkers can misuse it to track other people's locations without permission. To avoid this, Google announced a new security feature at I/O 2023 that alerts users of unknown Bluetooth trackers nearby. Now, the company is beginning to roll out the feature to Android Marshmallow (6.0) and above users.
Google has also partnered with Apple to limit unwanted tracking of people using AirTags and other Bluetooth tracking devices. Both companies submitted a proposed industry specification to combat the unwanted tracking of individuals. Other companies, including Samsung, Tile, Chipolo, Eufy Security, and Pebblebee, have also shown interest in the draft specification.
"User safety and the prevention of unwanted location tracking is a top priority for Android. We are working in partnership with Apple to help finalize the joint unwanted tracker alert specification by the end of this year," said Erik Kay, VP of Engineering at Google, in a blog post.
Google has explained three ways in which unwanted tracking can help users on Android devices.
Automatic alerts for unknown trackers
Users will automatically receive alerts on their compatible Android devices when an unknown Bluetooth tracker, separated from its owner, is traveling with the user. Further, users can tap the notification to view more information about the tracker with its location on the map. Users can also tap the Play Sound button, and the tracker will emit noise to help users locate it without informing the tracker owner. Google says it will "continue to work with tag manufacturers to expand this important protection to other tracking tags over time through joint industry specification."
Taking action on an unknown tracker alert
After receiving an alert, users can learn more about the Bluetooth tracker and get information on taking further action. Moreover, users can get details of the Bluetooth tracking device, including their serial number and information about the owner, such as the last four digits of their phone number. Users can also physically disable the Bluetooth tracker completely, and it will stop sending future location updates to the owner.
Manual scanning
Google has included a manual scan feature that allows users to check for unknown Bluetooth trackers nearby. To use the feature, users can go to the Settings app -> Safety & Emergency -> Unknown tracker alerts and tap the Scan Now button. The device will take around 10 seconds to scan, and after that, it will show a list of nearby trackers separated from their owners. Additionally, users can get information and tips to take further actions by tapping the listed tracker.