Google Chromebooks will receive 10 years of automatic updates
Starting in 2024, Chromebooks released from 2021 onwards will get automatic updates for a decade.
Estimated reading time: 1 minute, 36 seconds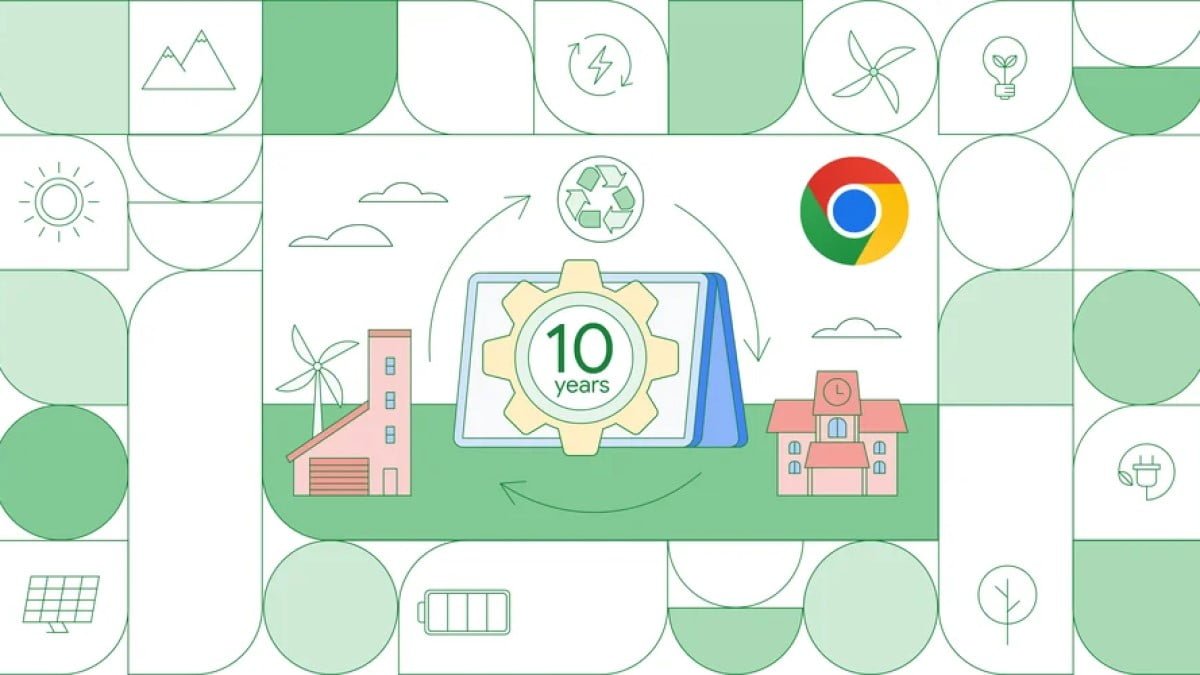 Google has announced new ways to increase the lifespan of Chromebooks. The company said it will now provide regular automatic updates to all Chromebook platforms released from 2021 onwards for 10 years. In addition, Google is also working with partners to make Chromebooks more environmentally friendly by using consumer-recycled materials (PCR) and rolling out new, power-efficient features and faster processes to repair them.
"Security is our number one priority. Chromebooks get automatic updates every four weeks that make your laptop more secure and help it last longer. And starting next year, we're extending those automatic updates, so your Chromebook gets enhanced security, stability, and features for 10 years after the platform was released," the company said in a blog post.
Starting in 2024, all Chromebooks released from 2021 onwards will automatically receive updates for a decade, while users and IT admins using Chromebooks released before 2021 will have the option to extend automatic updates to 10 years from the platform's release after they receive their last automatic update.
Further, the company says even if a Chromebook no longer receives automatic updates, it still offers powerful built-in security features, including Verified Boot. Chromebook also does a self-check every it starts up, and if it detects tampered or corrupt files, it will typically repair itself, reverting to its original state.
Moreover, Google is rolling out updates to make Chromebook repairs faster. Google's new repair flows will allow authorized repair centers and school technicians to repair Chromebooks without a physical USB key. The company says this will reduce the time required for software repairs by over 50 percent.
Google will roll out new energy-efficient features to compatible Chromebooks in the coming months, which include adaptive charging and battery-saver features. Adaptive charging will help conserve battery health, and battery saver will limit or close the energy-intensive processes. The company also partnered with PC manufacturers, such as Acer, ASUS, Dell, HP, and Lenovo, to make more sustainable Chromebooks using ocean-bound plastics and PCR materials.