Marvel, Star Wars, Disney titles announced for Disney+ Hotstar during Investor Day
Estimated reading time: 3 minutes, 52 seconds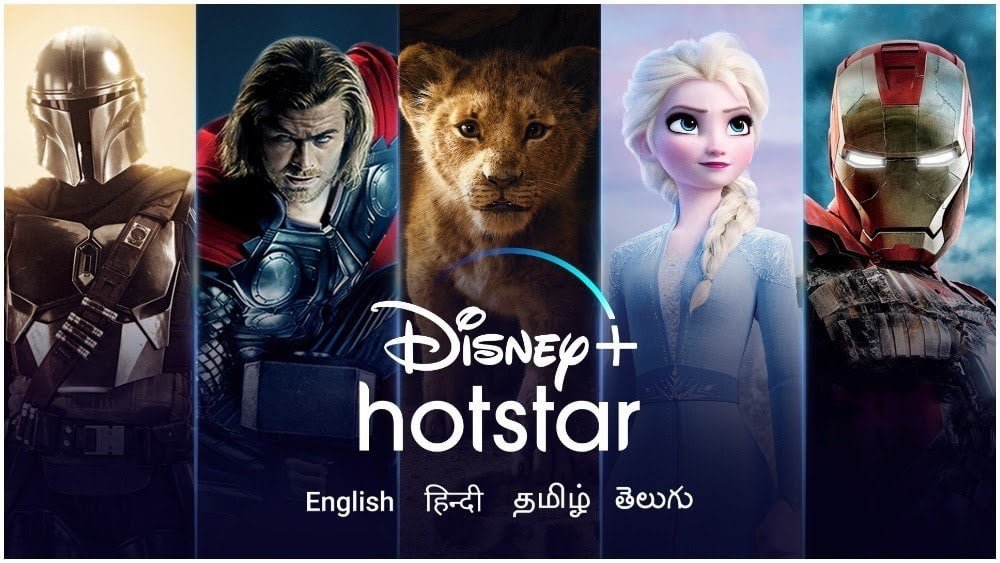 Highlights
Both Marvel Studios and LucasFilm announced 10-shows a piece.
Pinocchio, Peter Pan and Wendy are moved to Disney+.
2021 will have four confirmed Marvel Studios shows debuting on the service.
Disney TV Studios producing shows like Big Shot, Turner and Hooch, and Percy Jackson.
The Walt Disney Company during its investor day announced almost 100 titles for Disney+, Hulu, and Star with both the crown jewels Star Wars and Marvel announcing 10 Disney+ original series apiece in addition to Disney Television Studios, Pixar, Walt Disney Animation Studios, and FX Networks' content. Here's the full list of shows announced.
Marvel Studios Disney+ Original Shows
Kickstarting the MCU's fourth phase is a wacky show, WandaVision starring Elizbeth Olsen and Paul Bettany in the titular roles is set to premiere on Disney+ Hotstar on January 15. The Series is described as a half sitcom and half epic Marvel film. Premiering on March 19 is The Falcon and the Winter Soldier with Anthony Mackie and Sebastian Stan returning in the titular roles. Joining them is Daniel Bruhl as Baron Zemo, Emily VanCamp as Agent 11, and Wyatt Russel as John Walker/ US Agent.
Debuting in May is God of Mischief himself, Loki in an all-new epic adventure show. Tom Hiddleston is returning as Loki, a version of him who escaped in 2012 with the help of Space Stone in the Avengers Endgame. The next series out of the bag is Marvel Studios' first animated series What if…? Which is scheduled for next summer. The series explores a significant MCU moment, by changing a single element and how it plays out. Winding up 2021 is Ms.Marvel, starring Iman Vellani as the titular heroine.
Hawkeye, starring Jeremy Renner and Hailee Steinfeld as both versions of the characters is now filming in Atlanta. She-Hulk, starring Tatiana Maslany as the titular heroine with returning MCU's stars Mark Ruffalo as Bruce Banner and Tim Routh as Abomination. Moon Knight is scheduled to premiere sometime in 2022.
Secret Invasion, with returning stars Samuel L Jackson and Ben Mendelson attached which is inspired by the cross-over comic event of the same name in which Skrulls infiltrates multiples government agencies is announced. Ironheart, a teen heroine inspired by Tony Stark builds her own suit of armor. Attaching Dominique Throne to star as titular Riri Williams, the series is announced. Armor Wars starring Don Cheadle as James Rhodes/ War machine is about Tony Starks's nightmare where his tech falls into wrong hands. A short-form series I Am Groot starring Baby Groot himself and a Guardians of the Galaxy Holiday Special is announced for holiday season 2022.
Star Wars Disney+ original Shows:
Spun out of hit show The Mandalorian are two shows being developed by the duo Jon Favreau and Dave Filoni are Rangers of the New Republic and Ashoka. The Mandalorian is slated to return for its third season for Christmas 2021. Andor, about Rogue One characters Cassian Andor and K2-SO, has started filming and will debut in 2022. Obi-Wan Kenobi event series is scheduled to film from next March and is expected to debut in 2022.
New shows announced are an event series on Lando, The Acolyte created by Russian Doll creator Leslie Headland, Visions, a short-form series developed by Japanese anime creators, and the sequel to The Clone Wars in The Bad Batch. An adventure film by Lucasfilm Animation starring R2-D2 and C3-PO called A Droid Story is also in the works.
Other Disney Branded Original Shows:
Based on the bestselling series of books, Percy Jackson and the Olympians is announced alongside, Beauty and the Beauty prequel series featuring fan-favorite Gaston and Lefou. Another Young Adult Series The Mysterious Benedict Society moved from Hulu to Disney+. A sequel to cult classic Willow is in works at LucasFilm. A retelling of Disney's classic Turner and Hooch is being shot among many others. Pixar and Walt Disney Animations are also starting to produce long-form animation series in addition to Disney Television Animation.
Disney+ Original Films:
Pinocchio starring Tom Hanks, Peter Pan and Wendy starring Jude Law are moved to Disney+. A sequel to Enchanted titled Disenchanted with Amy Adams returning is in development. Sequels to Sister Act, Hocus Pocus are announced. Flora and Ulysses will premiere on February 19. All-new live-action Rescue Rangers with John Mulaney and Andy Samberg staring is in works. A reimagination of classic Three Men and a Baby with Zac Efron attached to star is also in the works in addition to Home Alone, Night at the Museum, Diary of a Wimpy Kid, and Cheaper by the Dozen.
Kardashians, known for their non-fiction content also signed an exclusive agreement with Disney's Star and Hulu to produce content with their first work to debut in late 2021. Apart from these several projects from various Disney Studios were announced. How excited are you for these Titles? Let us know in the comments section below.