Eros Now announces big content slate for 2021 with 46 titles
Estimated reading time: 1 minute, 17 seconds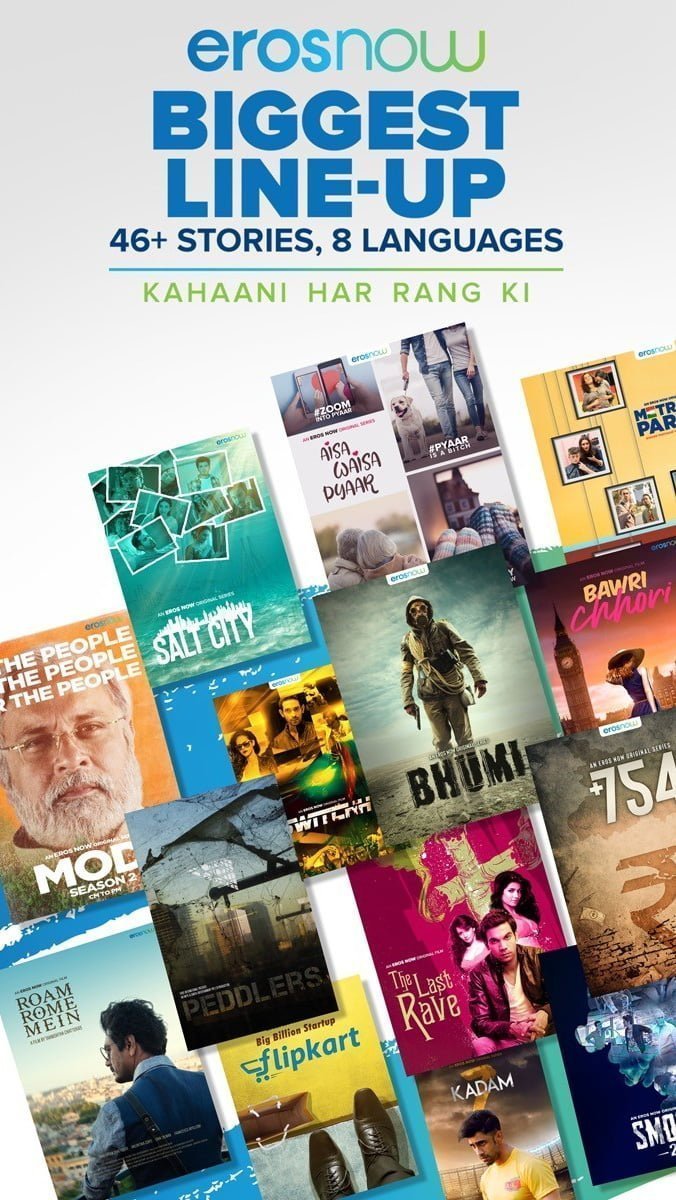 Eros Now has announced a big content slate for 2021 with 46 new titles including 33 film premieres and 13 original series along with a strategic announcement with Ayushmann Khuran and Karthik Aaryan which will deepen Eros Now's engagement with existing global audience.
The diverse content slate is being promoted through the campaign – #KahaaniHarRangKi based on insights derived from Eros Now's proprietary user data customized to satisfy the demand from Eros Now's target audience in the Indian and global diaspora.
Eros Now will widen its reach by offering a range of program formats in varied languages such as Malayalam, Gujarati, Marathi, and Hindi amongst others. The 33 film premieres and 13 original series will appeal to a diverse audience with Eros Now additionally brining in 30 new Quickies and 10 new short films.
"We are committed to investing in quality programming that will appeal to the Indian and global diaspora, and this huge content slate adds to Eros Now's massive entertainment catalogue. India is witnessing significant demand growth driven by the digital shift and the consumer's desire to watch programming in different formats and in their preferred language. This amazing slate will deepen our connection with the audience and offers entertainment like never before."


Ridhima Lulla, Chief Content Officer, Eros Group
The campaign #KahaaniHarRangKi will be promoted through a 360 degree marketing outreach with Eros Now creating videos that will be amplified across digital and social media platforms with the OTT platform additionally recruiting several influencers to strengthen the campaign by reaching out to a vast audience and spreading the joy of entertainment.