BSNL extends 5 pe 6 offer until 31st July
Estimated reading time: 1 minute, 2 seconds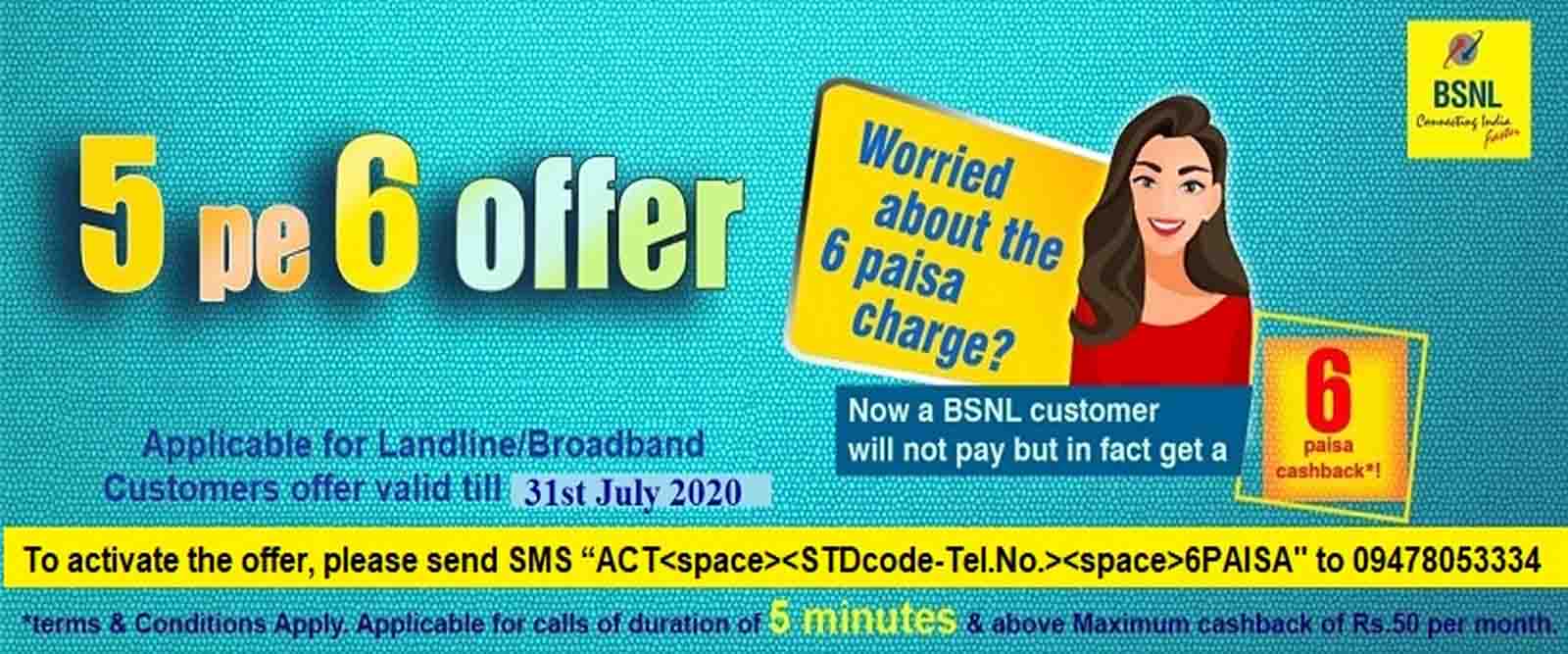 State-owned telecom service provider Bharat Sanchar Nigam Limited (BSNL) has once again extended the validity of its 6 paisa cashback offer for another period of 30 days until 31st July, 2020. The development was noted by BSNL Karnataka which has intimated BSNL customers about the extension.
BSNL Karnataka in a tweet said, "Dear customer, BSNL has extended the 5 pe 6 cashback offer until 31st july 2020 for Landline/BB/FTTH customers. In this pandemic situation of COVID-19, please stay safe at home and call your family, friends and near and dear ones and avail the cashback offer too."
The '5 per 6 offer' which was to expire yesterday now will expire on 31st July. The extension of the promotional offer has been on a routine basis ever since the first extension was granted on 31st December 2019. The cashback offer was initially launched last year in a bid to counter Reliance Jio move to charge Interconnect Usage charge from its customers for off-net calling.
The BSNL 6 Paise cashback offer is applicable only for calls of duration of 5 minutes and above maximum cashback of Rs 50 per month. BSNL customers get a 6 paise cashback by either making a voice call or sending an SMS. The cashback applies to BSNL wireline, broadband, and fiber-to-the-home (FTTH) subscribers.