BharatNet drives 23,30,019 (GB) consumption in March with 15,94,556 active users
BharatNet seeks to connect over 6 lakh villages with optical fiber by 2023. The project was initially launched in October 2011 by the then government which named it as the National Optical Fibre Network (NOFN).
Estimated reading time: 1 minute, 4 seconds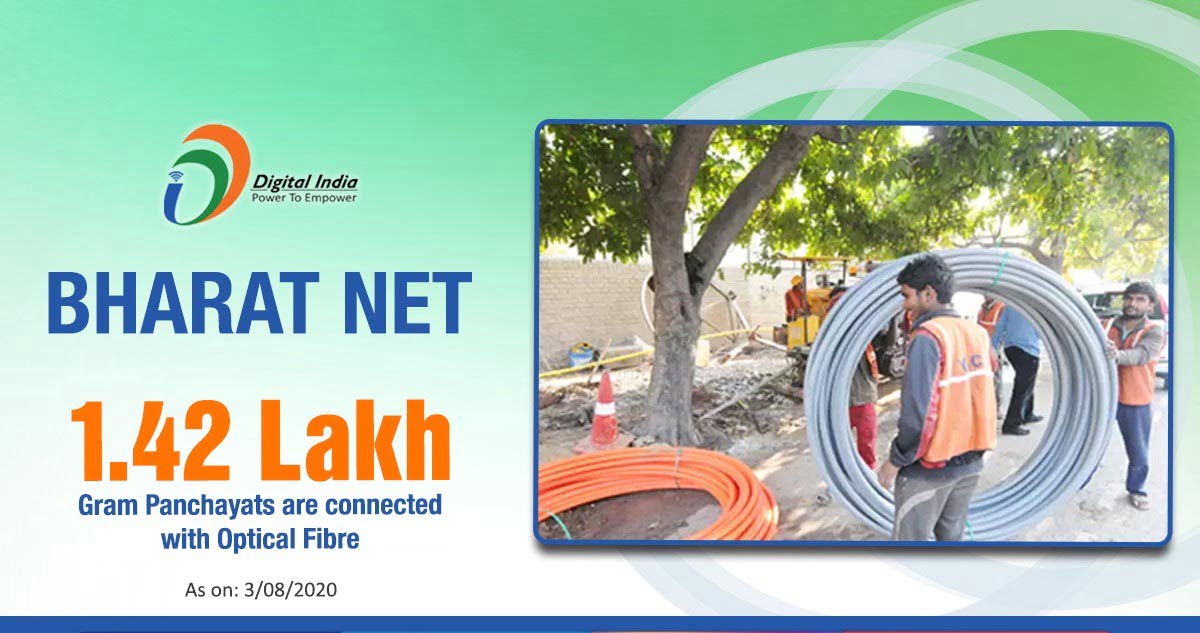 The Government of India's BharatNet initiative drove 23,30,019 (GB) data consumption in March 2020 with around 15,94,556 active users across Wi-Fi Hotspots and FTTH connections. BharatNet currently has a bandwidth of 3,904.72 (GB) with 25743.99 kilometres (KM) dark fibre in place.
The project to date has seen more than 1 lakh Wi-Fi Hotspots installed at Gram Panchayats. However, currently, only 64,968 Wi-Fi Hotspots are in active use out of the 1,04,337 Wi-Fi hotspots installed at Gram Panchayats.
On the FTTH connections front, more than 5 lakh connections have been installed in Gram Panchayats till date. However, currently, only 2,94,466 out of the 5,00,933 installed FTTH connections are in active use.
BharatNet Phase-1 project to connect 1 lakh Gram Panchayats is already completed with implementation done through BSNL, RailTel, and PGCIL among other CPSUs. The exisiting fibre of BSNL between Blockto GPs was used to lay and connect new OFC under the project. Currently, the work is under progress in balance GPs.
BharatNet Phase-2 project includes 1.42 lakh Gram Panchayats excluding BHQs and includes Gram Panchayats over satellite media. The project is deploying new OFC from block to GPs with life time maintenance of network of dedicated fibres providers for GPs.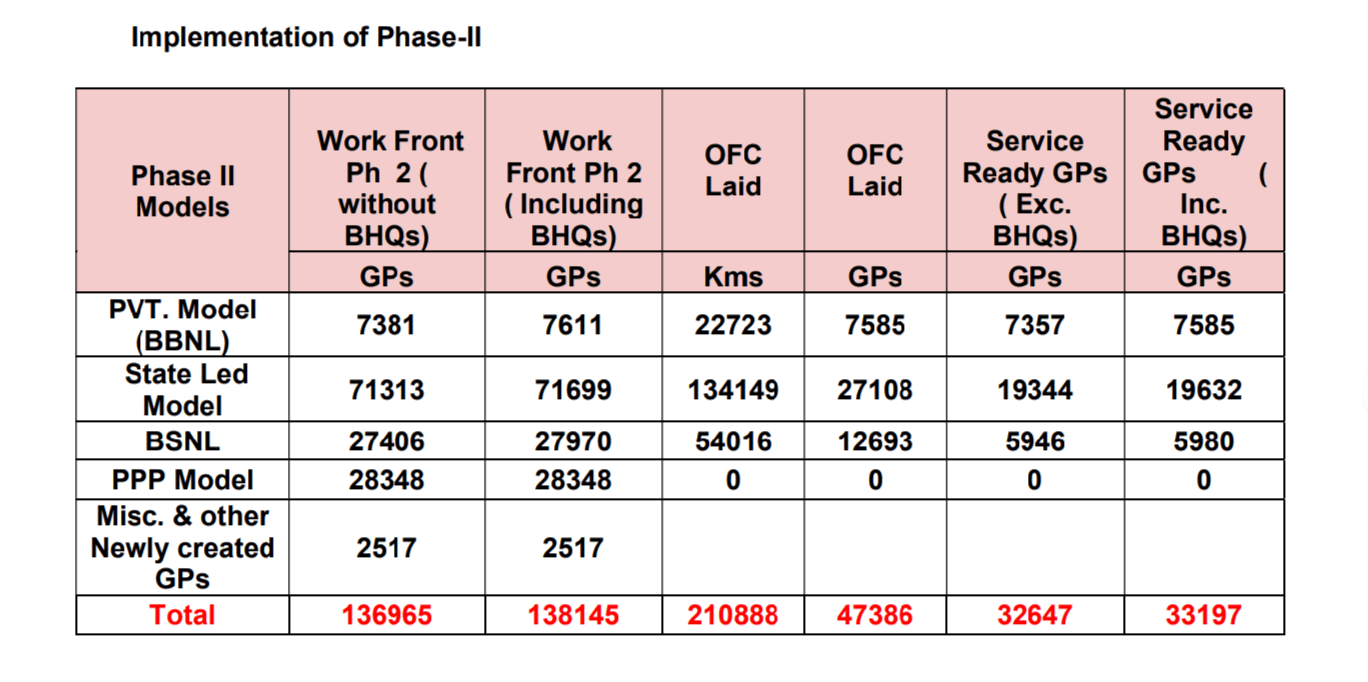 The project as of April 16, 2021 witnessed 5,18,048 Kms. length of OFC being laid with 1,71.010 GPs connected on OFC laid GPs and 1,58,655 GPs made service ready on fibre and satellite.