Railwire Broadband revamps Self Care portal with new User Interface
RailWire Broadband's self care portal dons a brand new User Interface for its broadband customers.
Estimated reading time: 0 minutes, 45 seconds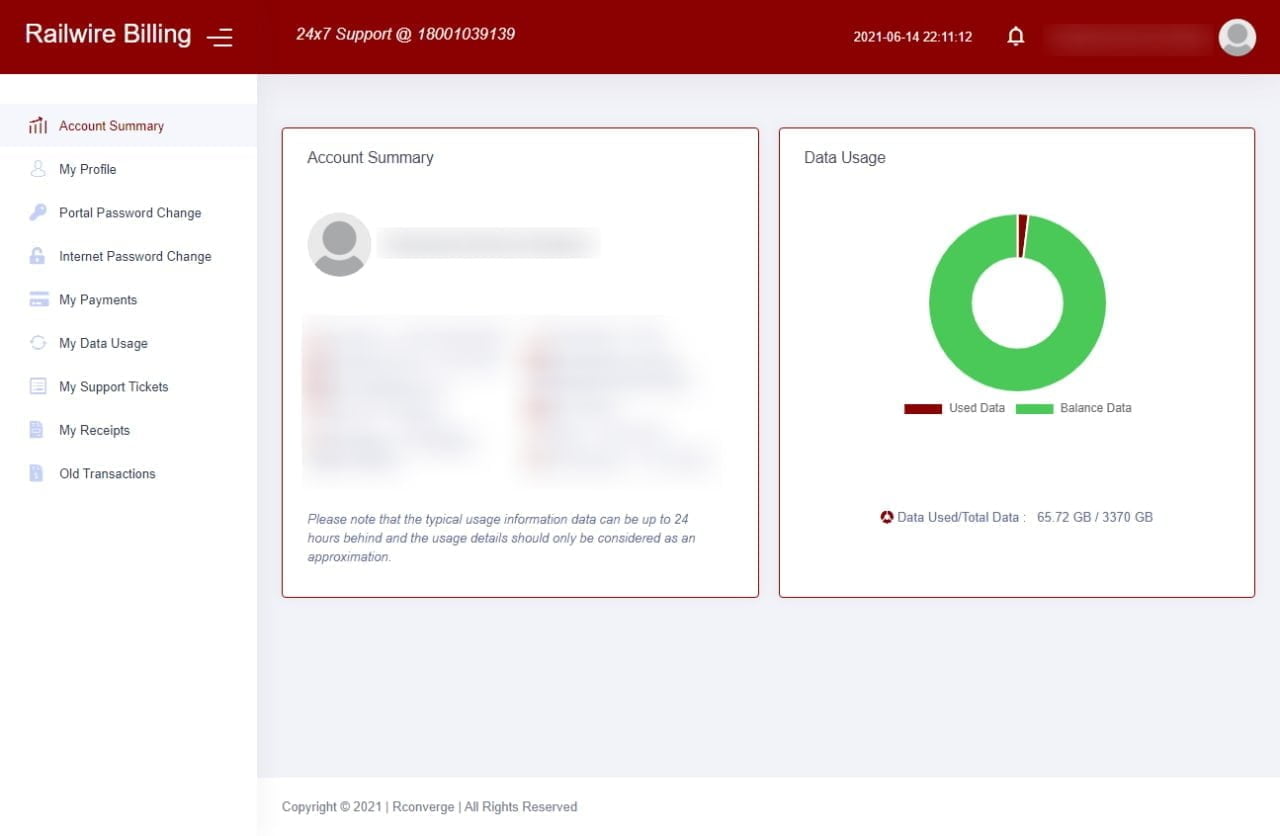 Public service undertaking (PSU) RailTel Corporation's broadband arm RailWire Broadband has recently revamped the user interface of its self care portal. The new user interface was rolled out yesterday with RailWire customers now able to access the revamped UI through the Self Care portal.
RailWire Broadband offers Account Summary, Online Plan Payments and Renewals, Data Usage tracking, filing of Support Tickets, and downloading of Payment Invoice/Receipt through the Self Care portal.
RailWire Broadband customers can access data usage details although the typical usage information data tends to be 24 hours behind. The usage details are to be considered as approximate figures.
RailWire Broadband offers broadband services across the country in various places including Andhra Pradesh, Assam, Gujarat, Bihar, Haryana, Karnataka, Kerala, Madhya Pradesh, Maharashtra, Odisha, Punjab, Rajasthan, Tamil Nadu, Uttar Pradesh East, West Bengal, Delhi, Goa, Jharkhand, Chhattisgarh, Telangana, Uttar Pradesh West, North East 1 and North East 2.