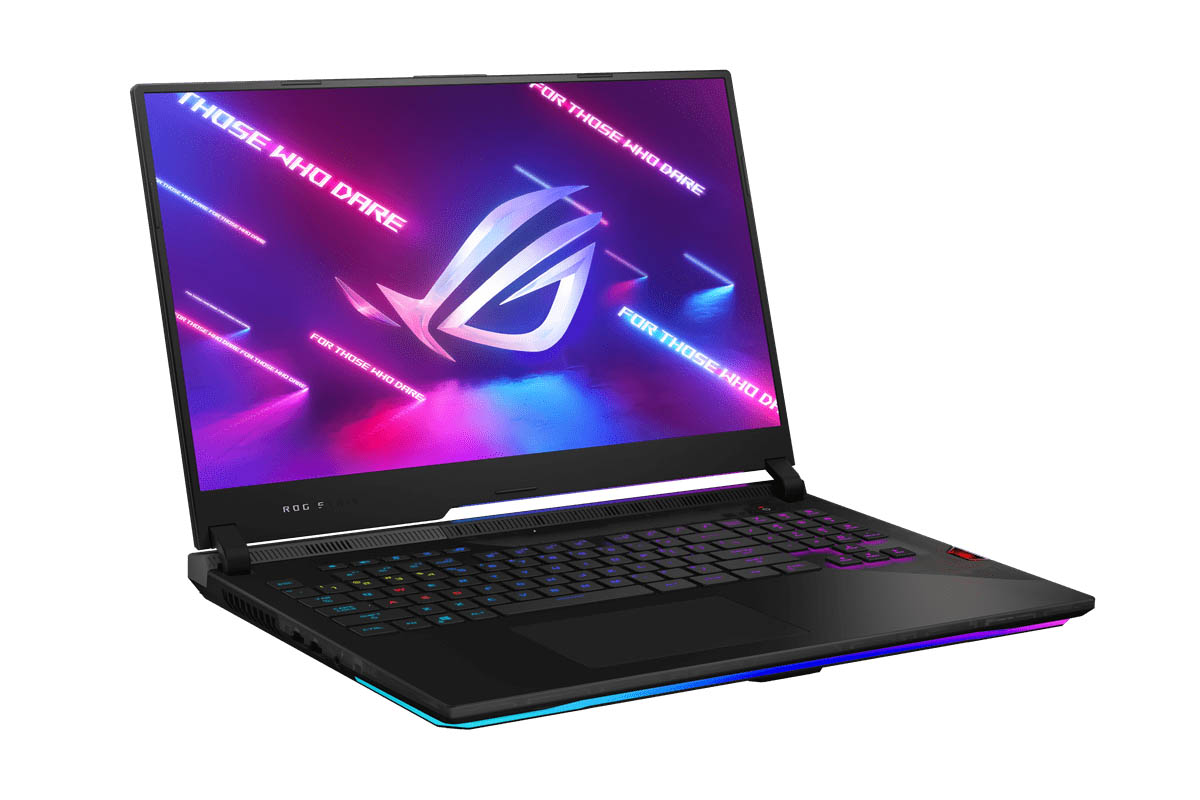 Announced globally in January, ASUS has launched a new gaming desktop along with upgraded versions of its gaming laptops under the ROG and the TUF brands. The newly launched products include – the Strix GA35 desktop, ROG Strix G15 and G17, Strix Scar G15 and G17 and the budget oriented TUF A15. All these machines feature RTX 30 series graphic cards as well as latest AMD Ryzen 5000 series processors. It is a really bold move to feature only AMD chips on their products instead of Intel, indicating AMD taking more market share.
Strix Scar and ROG Strix Laptops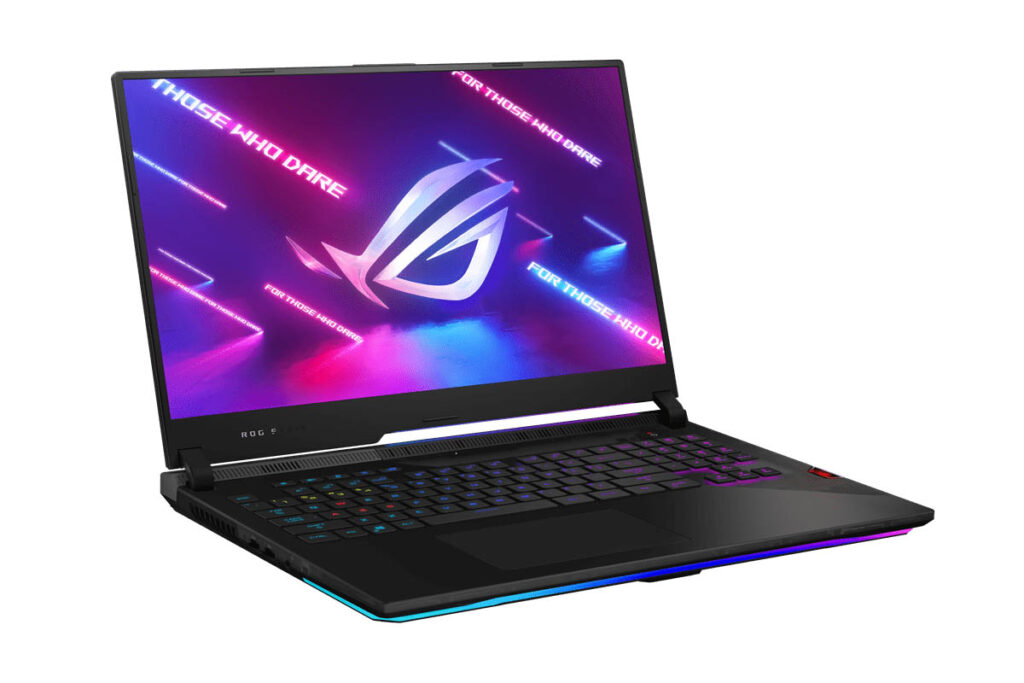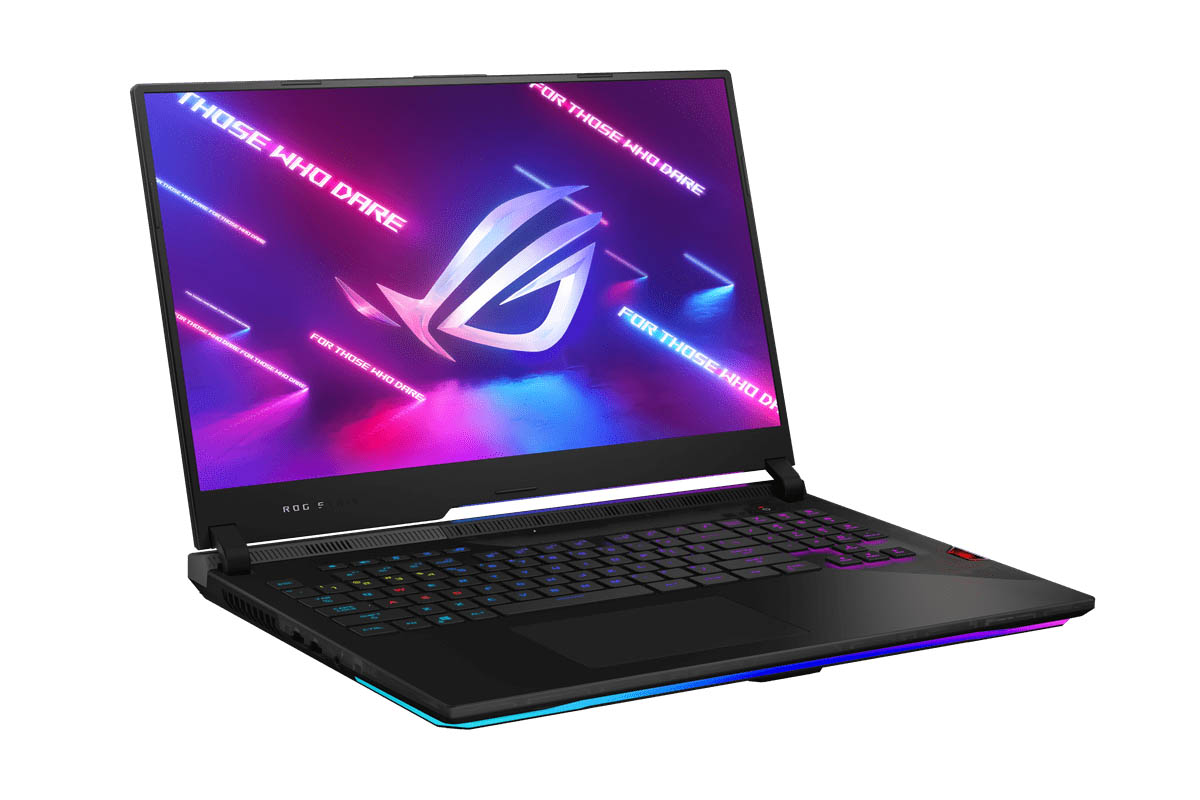 Starting with the expensive gaming laptops, the Asus ROG Strix Scar G15 and G17 as well as Asus ROG Strix G15 and G17 provide top of the line AMD Notebook processor options: either Ryzen 9 5900HX or the Ryzen 7 5800H. As the name suggests, the G15 comes with a 15.6″ display and the G17 comes with a 17.3″ display. Both the laptop series come with two possible display variants – a blazing-fast 300Hz refresh rate displays with a measly 3ms response time at a resolution of 1080p. There is also a 1440p option available, but the refresh rate is limited to 165Hz.
Both series also come with RTX 3080 and 3070 mobile graphic card options as well as 90Whr battery, 240W adapter and USB-C Power Delivery charging support upto 100W. They also share same IO ports – 3x USB 3.2 Gen 1 Type-A, USB 1x 3.2 Gen 2 Type-C with DisplayPort 1.4 and Power Delivery 3.0 support, Ethernet port, HDMI 2.0b, 3.5mm headphone/microphone combo jack, WiFi 6, Bluetooth 5.0 along with quad-speakers, Dolby Atmos, Two-Way AI Noise Cancelation and Smart Amp.
The differences between these laptops lie in the memory and storage options as well as RGB lighting. The ROG Strix Scar series comes with a 32GB DDR4 RAM running at 3200MHz, with an option to upgrade to 64GB and two PCIe SSD slots with support upto 2TB. Whereas the ROG Strix series comes with 16GB DDR4 3200MHz RAM running at 3200 MHz, but with expandability supported upto 32GB only. It also contains two PCIe SSD slots, but can house only upto 1TB storage.
When it comes to RGB lighting, the flagship Scar Series supports Per-key RGB lighting along with RGB strips and an Optical mechanical keyboard, which is appearing on laptops for the first time. It provides good tactile feel and will be helpful if gamers end up rage-quitting games they play on this laptop. On the other hand, the ROG Strix Series comes with only Per-key 4-Zone RGB support with a chiclet style keyboard.
Strix GA35 Desktop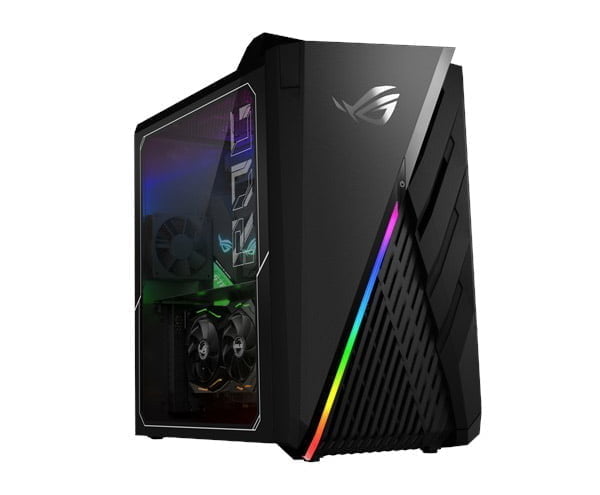 The Strix GA35 weighs heavy at 15kg, but that is not without reason. It comes with AMD processor support with either Ryzen R9 5900X or the Ryzen R7 5800X slotting in perfectly. The desktop also comes with an Nvidia RTX GPU, but this time it comes with a support of Desktop variants of RTX 3080 and 3070. It also features AIO liquid cooling mechanism.
It also houses a 32GB DDR4 RAM at 3200MHz with a 1TB PCIe 4.0 M2 SSD and also supports upto 2TB SATA HDD at 7200rpm. It comes with a gold rated 700W PSU, WiFi 6 and Bluetooth 5 support and comes with separate 3.5mm headphone and microphone ports at the rear, along with 4x USB 3.2 Gen 1 Type A, 3x USB 3.2 Gen 2 Type A and 1x USB 3.2 Gen2 Type-C USB ports, along with HDMI 2.0, DisplayPort 1.2, Ethernet. On the front, it comes with 2x USB3.2 Gen 1 Type A and 2x USB3.2 Gen 1 Type C ports.
TUF A15 laptop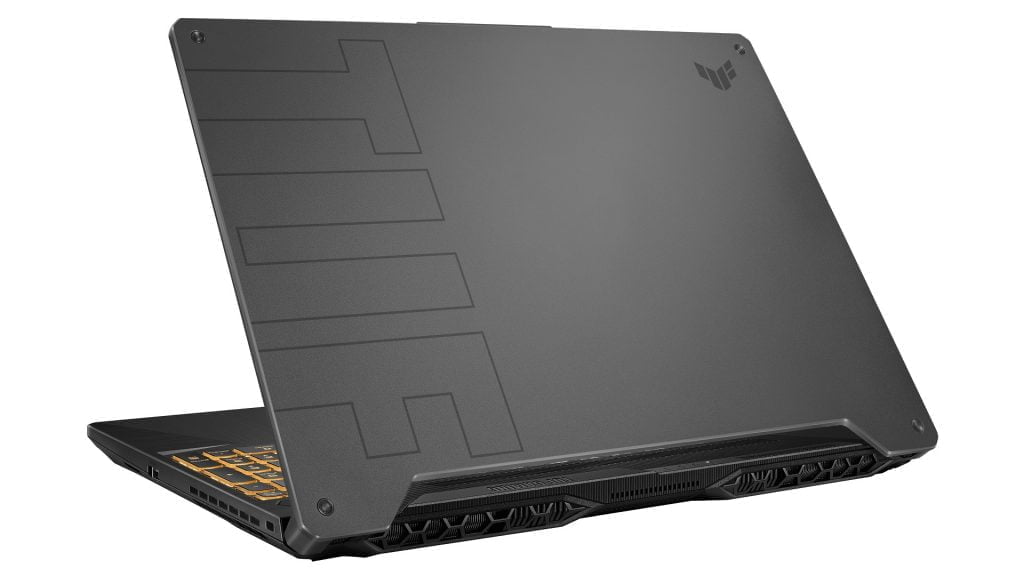 Often known for bringing high-end gaming specs at an entry-level pricing, the ASUS TUF A15 gaming laptop comes with 15.6-inch 1080p display with a 144Hz refresh rate. Since this is an entry level laptop, it comes with support for only the mobile RTX 3060 GPU and Ryzen 7 5800H processor.
It supports upto 32GB DDR4 3200MHz and 2x M.2 PCIe SSD slots with support upto 1TB storage on each slot. It comes with a 90Whr battery like its expensive siblings launched today, as well as WiFi 6 and Bluetooth 5 support along with 3x USB 3.2 Gen 1 Type-A, 1x USB 3.2 Gen 2 Type-C and DisplayPort 1.4 ports, along with the usual Ethernet, HDMI 2.0b and combined 3.5mm headphone/microphone jack. This one does not support 100W USB-PD charging via the USB-C port. It also contains only Single-zone RGB backlit keyboard, mostly done for cost saving measures.
Pricing and Availability
While we don't know much about entire range of pricing, as well as whether we will get to customize laptops or not, ASUS has provided a starting point for the pricing of its laptops. The ROG Strix Scar G17 with the Ryzen 9 CPU and RTX 3080 GPU will be available for Rs. 2,34,990. The ROG Strix G15 with AMD Ryzen 9 CPU and RTX 3070 GPU will cost Rs. 1,57,990. Both of these laptops will be available from the first half of April. The Strix GA35 desktop with AMD Ryzen R7 5800X CPU and the RTX 3070 GPU starting at ₹1,99,990 along with the TUF A15 priced at Rs. 1,03,990 will also be available in April.
The Scar G15 with a Ryzen 9 CPU and RTX 3070 GPU will be available for Rs. 1,54,990. The relatively cheaper ROG Strix G17 with the same configuration will set you back Rs. 1,50,990. Both of these will be available from 22nd March.