Vodafone Idea launches RED Together M and RED Max postpaid plans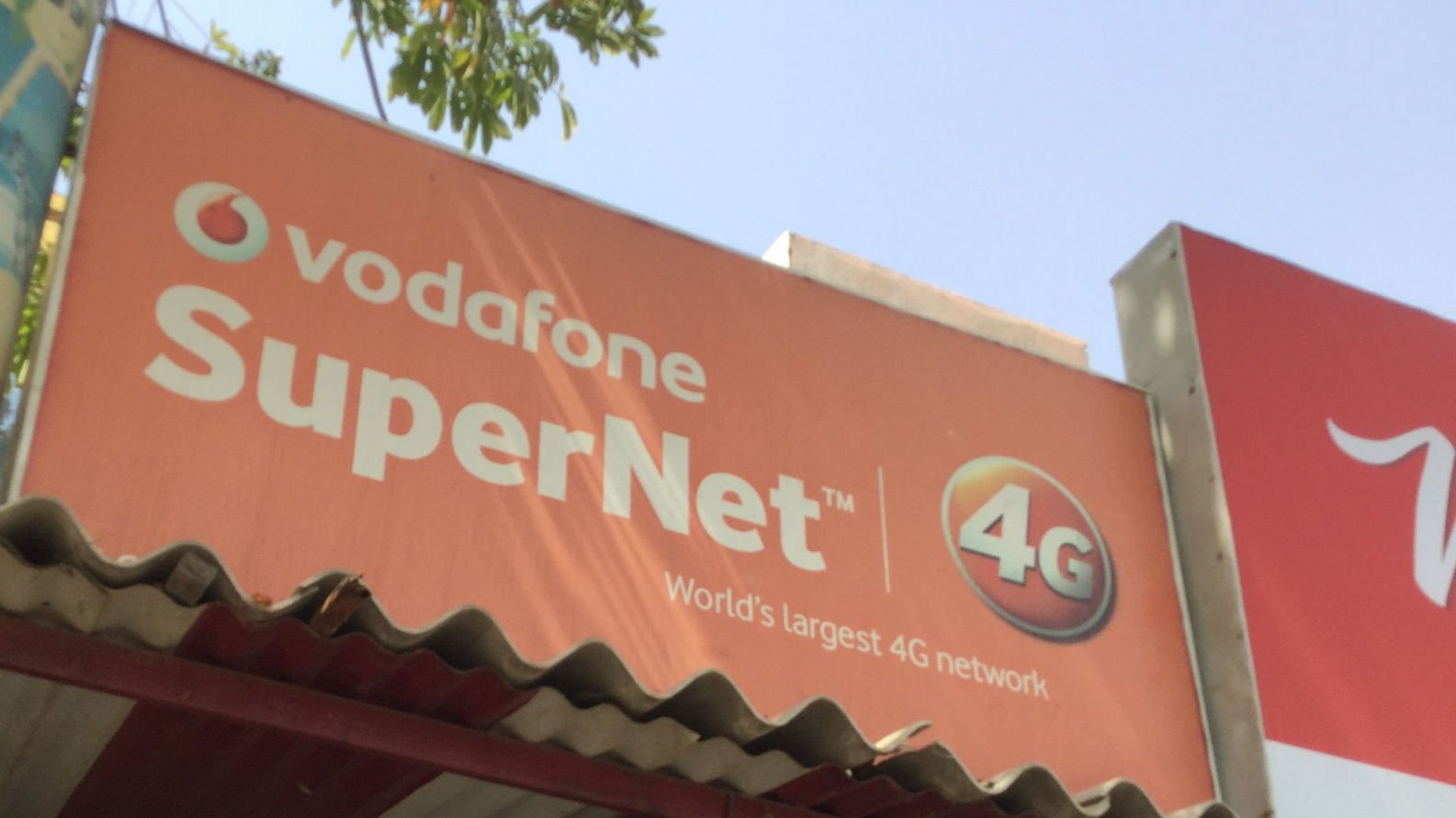 Telecom service provider Vodafone Idea has strengthened its Vodafone RED postpaid plans portfolio with the introduction of RED Together M and RED Max postpaid plans. Vodafone RED Together M plan is priced at Rs 899 while Vodafone RED Max plan is priced at Rs 699. Vodafone is offering RED Together M as part of its Family plan while the RED Max plan is part of its Individual plan.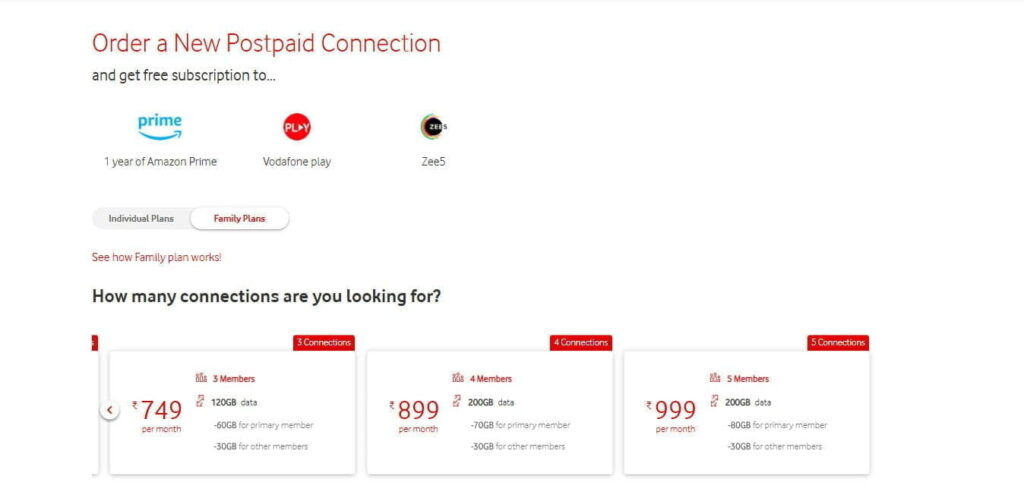 Vodafone's RED Together M (RED 899) Postpaid Plan
According to the listings on Vodafone India's website, RED Together M at a monthly rental of Rs 899 offers 4 connections for 4 members with 70GB primary data for primary members and 30GB secondary data for other members. It offers data roll over of 200GB for primary members while secondary members get data roll over of 50GB.
It offers total 160GB data including the extra data for family with unlimited voice calling and 100 SMS per month for both primary and secondary members. Vodafone Play subscription will be available for 1 year for both primary and secondary members while Amazon Prime subscription will be available to primary members for 1 year.
The secondary members on RED Together M Rs 899 plan will be activated on the RED Add-On plan (monthly rental Rs199) which is available only as an exclusive add-on plan for secondary members of RED Together family groups. The add-on plans offers 20GB of inbuilt data with 50GB data rollover and has data paygo charges of Rs 20/GB.
Vodafone's RED Max (RED 699) Postpaid Plan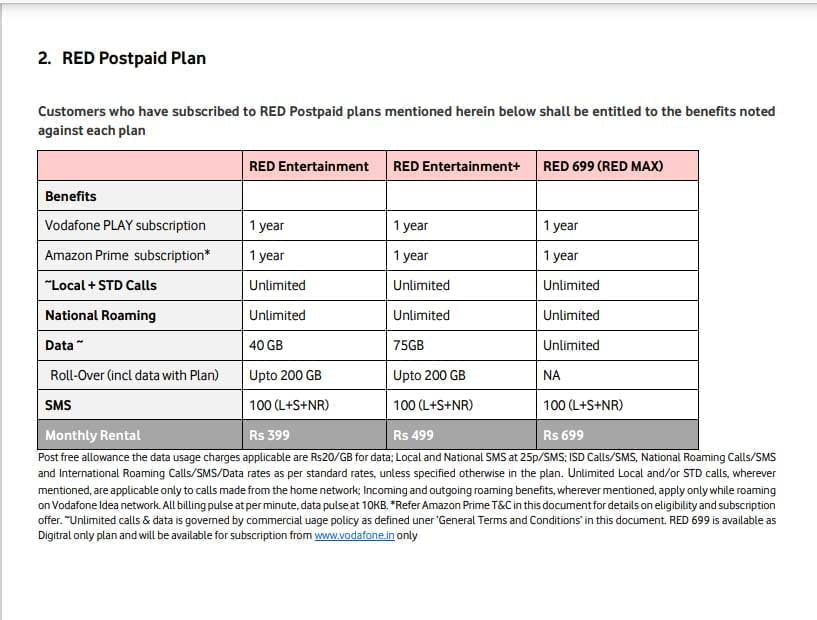 Vodafone's RED Max plan at a monthly rental of Rs 699 offers unlimited data, unlimited calling, and unlimited local + STD calls along with 1 year subscription to Amazon Prime and Vodafone Play. Unlike other RED postpaid plan, it doesn't offer any roll-over of data.
According to the RED TnC document which has been updated very recently, the RED 699 plan is available as a Digital only plan and will be available for subscription from Vodafone.in only. At the time of filing this story, the plan is however yet to be listed on Vodafone India's website although the RED Together M plan is already live.
The unlimited calling will only be applicable to calls made from the home network while the unlimited data and calling benefit will be governed by the commercial usage policy which was introduced in mid May.
The CUP states that data usage by any individual on GSM postpaid plans having Unlimited Data and Voice benefits having greater than 150 GB along with voice usage less than 50 minutes in a billing cycle will be termed as a commercial user. On the unlimited calling front, customers calling more than 300 unique mobile numbers in a week, cumulative duration of incoming calls smaller than 15 minutes, and cumulative duration of outgoing calls greater than 300 minutes per day during any period of seven consecutive days will be termed as commercial usage.
RED Max Rs 699 plan subscribers will be able to use RED 199 plan as an add-on.