Twitter Introduces Voice Tweets Feature on iOS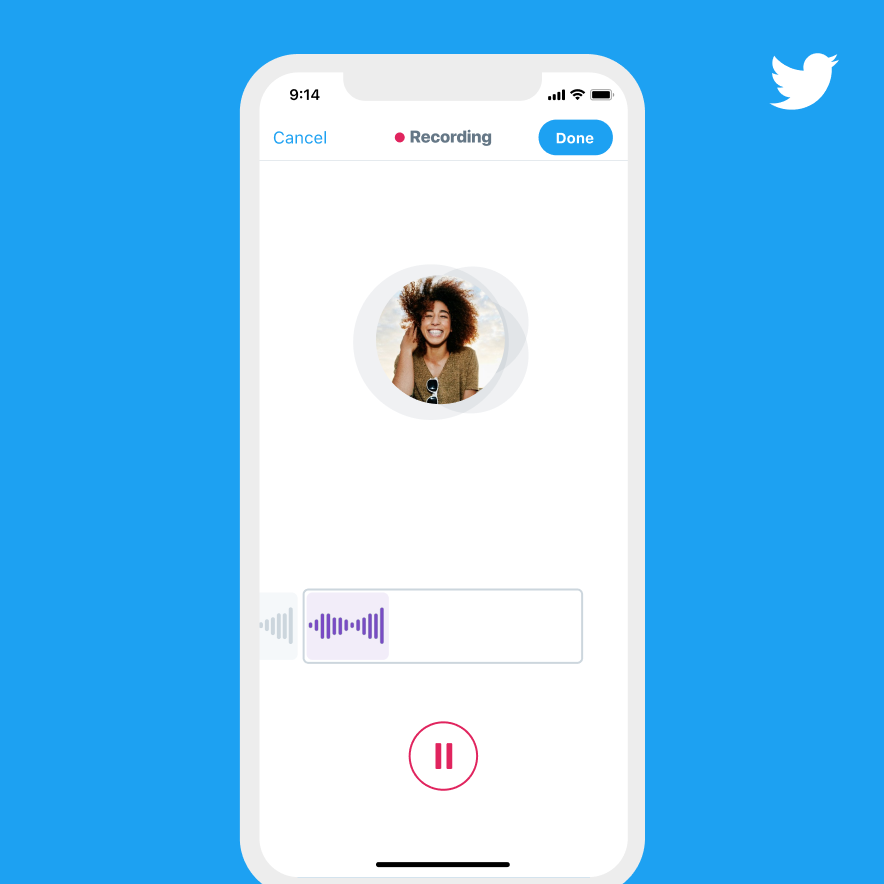 Twitter is testing a new feature that will allow users to record voice clips and publish them as tweets. The feature will be available to a limited number of Twitter users on iOS for now and in the coming weeks, it will be rolled out for more iOS users.
Similar to other tweets, the voice tweets will also be available on the Twitter timeline and users will be required to tap on the image to start playback of the audio. For easier multitasking, the audio can be played in the separate window as well.
"Twitter is where you go to talk about what's happening. Over the years, photos, videos, GIFs, and extra characters have allowed you to add your own flair and personality to your conversations. But sometimes 280 characters aren't enough and some conversational nuances are lost in translation. So starting today, we're testing a new feature that will add a more human touch to the way we use Twitter – your very own voice," Twitter said in a blog post.
Each voice Tweet has a limit of 140 seconds or 2 minutes 20 seconds of audio recording. After reaching this time limit, a new voice Tweet automatically starts creating a thread. When recording is complete, tap the 'Done' button to end your recording and return back to the composer screen to Tweet.
Although only a few iOS users can post audio as tweets, both iOS and Android users will be able to hear and reply to voice tweets. Currently, Twitter has not revealed anything about the availability of voice tweets feature on Android.