TRAI hosting SATRC workshop on spectrum management in Goa
Estimated reading time: 1 minute, 36 seconds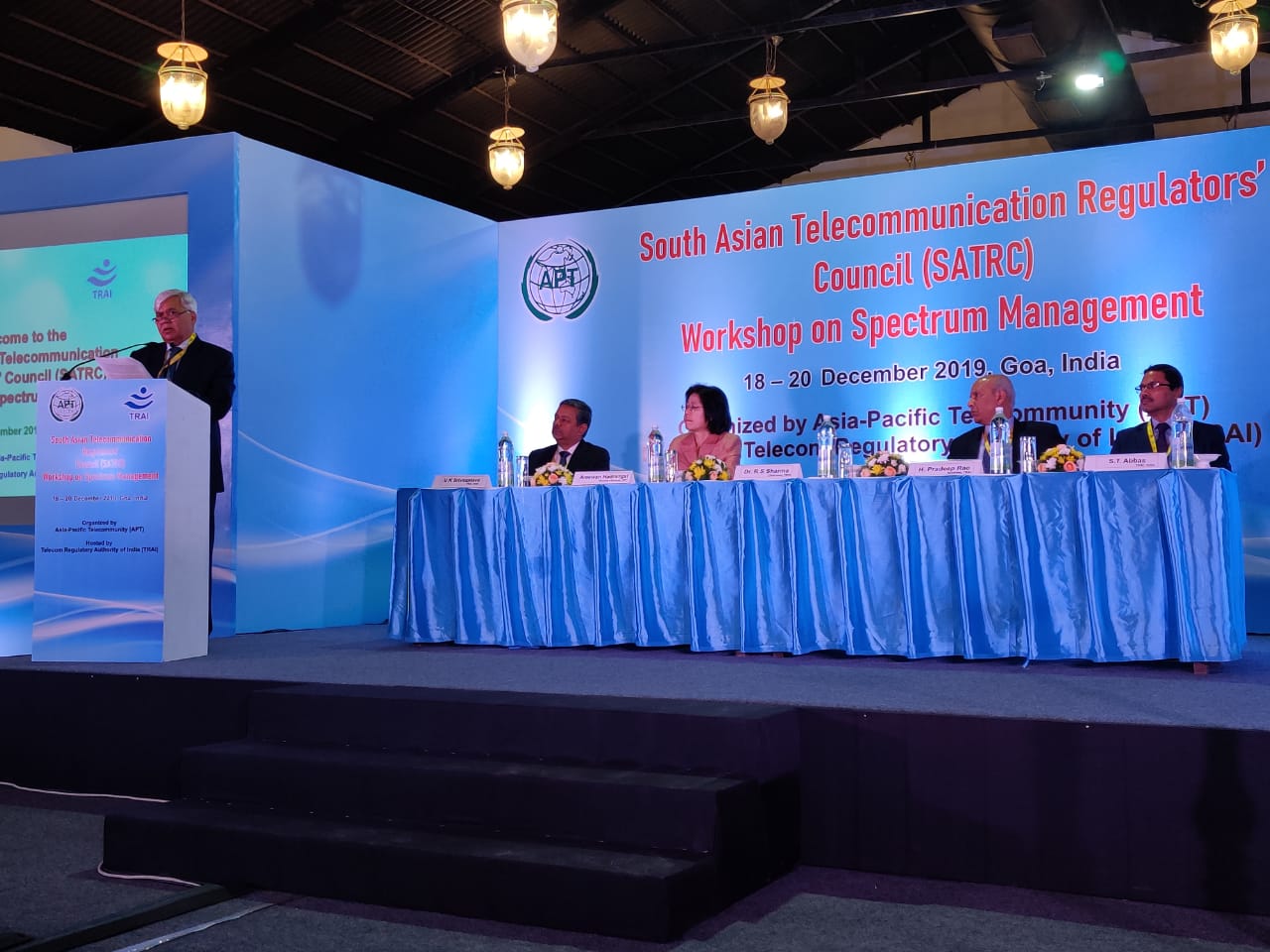 The Asia-Pacific Telecommunity (APT) is organizing the South Asian Telecommunication Regulators' Council (SATRC) workshop on spectrum management from 18th to 20th December 2019 in Goa, India, which is being hosted by the Telecom Regulatory Authority of India (TRAI)
The workshop was inaugurated on 18th December 2019 by Dr R.S. Sharma, Chairman, TRAI. The keynote address was delivered by Ms Areewan Haorangsi, Secretary-General, Asia-Pacific Telecommunity. The inaugural session highlighted the importance of management of spectrum, the scarce natural resource, which is the lifeline for mobile services.
This workshop is being attended by delegates from SATRC member countries. Besides, a large number of domestic participants are attending this workshop, representing various stakeholders such as government departments, industry, academia etc. A number of eminent experts have been invited as speakers for the workshop.
SATRC was formed in 1997 by an initiative of APT and International Telecommunication Union (ITU) regional office for Asia and the Pacific. The SATRC is responsible for discussion and coordination of all the issues relating to regulations in telecommunication and ICT which are of common interest to the telecommunication regulators in South Asian countries.
SATRC workshops are held as part of activities under the capacity building with the objective of developing the capacity of human resources of the regulators of SATRC members.
The workshop on spectrum management is being held as part of the implementation of SATRC action plan phase VII. The objective of the workshop is to give an in-depth analysis of the work items under the SATRC working group on spectrum in order to increase the understanding on those issues. Important issues such as spectrum licensing and pricing, spectrum re-farming and developing spectrum roadmap will also be discussed in depth.
In addition to this, the workshop will also share the outcomes of World Radiocommunications Conferences 2019 (WRC-19) and its implication for spectrum management. It will give an opportunity for the SATRC members to share their experiences and future plan on spectrum management.