Telegram now allows to import chat history from apps like WhatsApp
The new feature is rolling out with v7.4 for both iOS and Android users and can import both personal and group chats.
Estimated reading time: 2 minutes, 24 seconds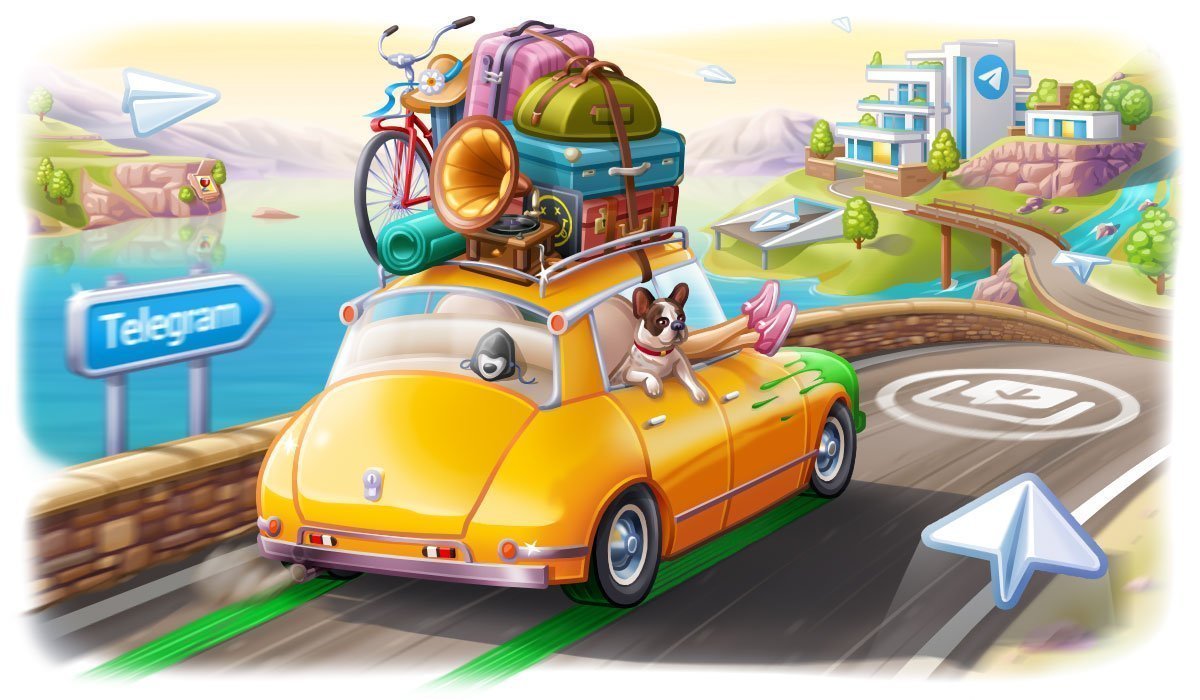 Since January 4th, WhatsApp is facing a backlash for changing its privacy policy and terms of service which led to users moving to other alternatives and apps like Telegram and Signal got the benefit with a massive surge in number of installs and new sign-ups. Just in January, Telegram added more than 100 million users and now to make the migration easier it is rolling out an update to import chat history from Whatsapp and other apps such as Line and KakaoTalk.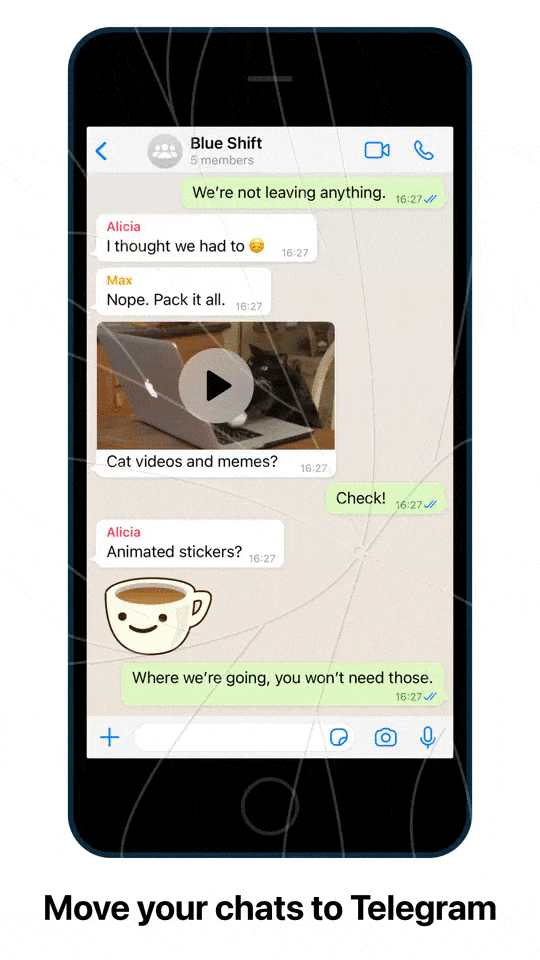 The new feature is rolling out with v7.4 for both iOS and Android users and can import both personal and group chats. It not only imports text messages but also media files including videos, images, and documents.
How to Migrate from WhatsApp
Open the chat or group in Whatsapp that you want to move
On iOS, open the Contact Info or Group Info page in WhatsApp and tap Export Chat or Swipe left on a chat, then choose '…' > Export Chat.
On Android, open a WhatsApp chat, tap ⋮ > More > Export Chat
Now select Telegram in the Share menu
Choose the chat in Telegram where messages will be imported
The import tool works on a chat-by-chat basis. Messages will be imported into the current day and have a small "Imported" label on them with original timestamps and all members of the chat on Telegram will be notified and can see the messages. Also, note that the imported messages will appear in the order in which they are imported instead of the order they were originally sent. Telegram provides unlimited free cloud storage so users can delete files or media stored locally in their device and re-download them whenever required to save storage space.
"Nothing like this has ever been made possible by a major app, and our team had to implement some serious magic to make it work. We are happy with the result: moving messages to Telegram allows people to save disk space and stop worrying about third-party backups or changing devices."


Telegram founder and CEO Pavel Durov
He further added that Telegram will provide free API for third-party developers who want to create tools for importing messages to Telegram from more apps.
Apart from the new migration feature, this update also brings other improvements and minor changes. Secret chats, groups you created and call history can now be deleted from all sides. Active Voice Chats can be seen easily from the top of the Call History page while in a voice chat you can adjust the volume of individual participants to manage microphone levels.
Other changes include improvement in audio players, improved accessibility with TalkBack and VoiceOver, ability to report fake channels/groups, and Greeting stickers that can be sent in one tap for new chats. Telegram for Android also got new interface animations when downloading files, playing music, or loading chats after logging in.