Samsung merges Tizen with Google's Wear OS to form a unified smartwatch ecosystem
Big updates are coming to Wear OS, including OEM customisations, faster performance, and much more.
Estimated reading time: 2 minutes, 51 seconds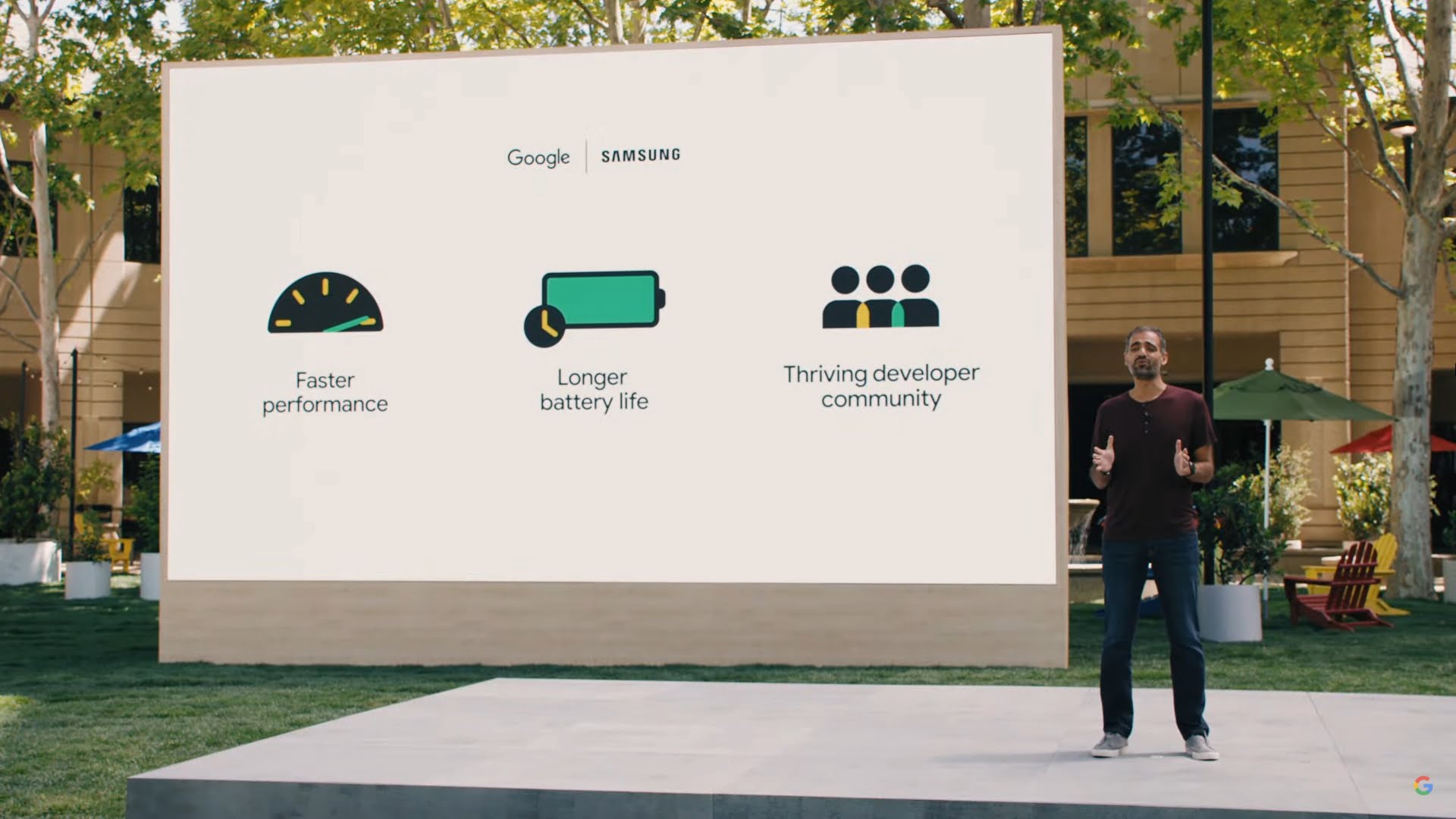 Google's platform for smartwatches – Wear OS, has been nowhere close to the superiority provided by the Apple Watch ecosystem. While there have been regular releases of new Wear OS watches from brands like Fossil, the software has rarely seen an upgrade. There aren't many updates to third party apps, all thanks to a stalled development. It looks like all this is about to change with the mega reveal that happened in Google I/O about Wear OS.
Google will now work closely with Samsung to revamp the Wear OS ecosystem, and announced that they are collaborating on "a unified platform built jointly with Samsung, combining the best of Wear OS and Tizen." This means that Samsung is killing off its superior Tizen ecosystem to make the Wear OS ecosystem better. Samsung will be using Wear OS on its future smartwatches and also port over some apps from Tizen like Samsung Music.
Ever since Google acquired Fitbit early this year, there has been speculation that Fitbit will bring its own share of goodies to Wear OS as well. Today's announcement at Google I/O confirms that Wear OS will receive a world-class health and fitness service from Fitbit. We don't have any specifics about this yet, but we will update here once we get a better picture on this. Like Samsung, Google also announced that future smartwatches from Fitbit will be using Wear OS.
Wear OS Software News
Apart from the Samsung-Fitbit-Google merger on Wear OS, there were application related announcements for Wear OS as well. Turn-by-turn navigation on Google Maps will be coming to Wear OS soon, along with new quick gestures for switching to the last application on the watch. Later this year, Maps will be able to support navigation without a nearby phone. Moreover, Google Pay on Wear OS will now be supported in 37 countries and more than 200 transit systems in the world.
Google also paid heed to users who had been using Google Play Music on their watch and announced that YouTube Music for Wear OS is finally arriving sometime this year, with support for offline downloads. Additionally, Spotify is also adding offline listening later this year.
The new Wear OS will also bring in a few Fitbit goodies, like the Today app (your daily activity summary) along with various exercise modes, Active Zone Minutes, and celebrations when you reach a goal being shown on the watch face. Initially, new Fitbit smartwatches using Wear OS will not upload activities recorded with the Fitbit app on Google Fit.
Google has worked with Samsung to completely rebuild the health and fitness framework on Wear OS to make it more power-efficient, accurate and developer-friendly. Performance on the new Wear OS will be greatly improved. Apps should launch up to 30% faster than they do on the current build of Wear OS. That's great, considering app performance has long remained one of Wear OS' pain points. The new Fitbit app on Wear was built with Google's new fitness and health APIs, which should roll out to developers soon.
Additionally, smartwatch manufacturers can now customise the Wear OS' UX, like smartphone manufacturers customise Android with their own skins. Thus you may see a Samsung smartwatch with a One UI like interface instead of the default stock Wear OS skin. We are not sure whether this news will affect the smartwatch maker's ability to roll out timely updates to their watches.