Rs 30,283 crore payment received till date in AGR case by DoT
TSP wise breakdown of payment received and outstanding dues in the AGR case as of date.
Estimated reading time: 1 minute, 16 seconds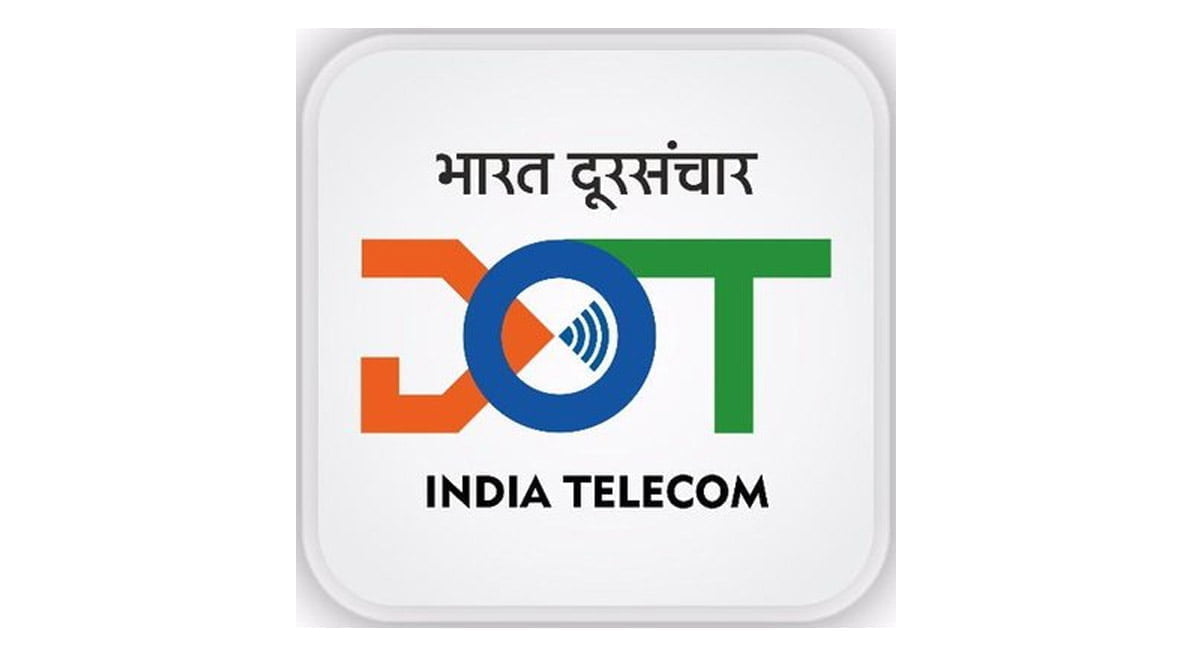 The Department of Telecommunications (DoT) to date has received Rs 30,283.59 crore total payment in the AGR case out of the Rs 1,69,048.65 dues as per the order dated 1st September 2020. As per the numbers laid on the floor of Rajya Sabha today, DoT still has dues of Rs 1,38,765.06 crore outstanding in the AGR case.
The Supreme Court had back than directed all telecom operators to make the payment of 10 per cent of the total dues as demanded by DoT by 31st March 2021. TSPs subsequently have to make payment in yearly instalments commencing from 1st April 2021 up to 31st March 2031 payable by 31st March of every succeeding financial year.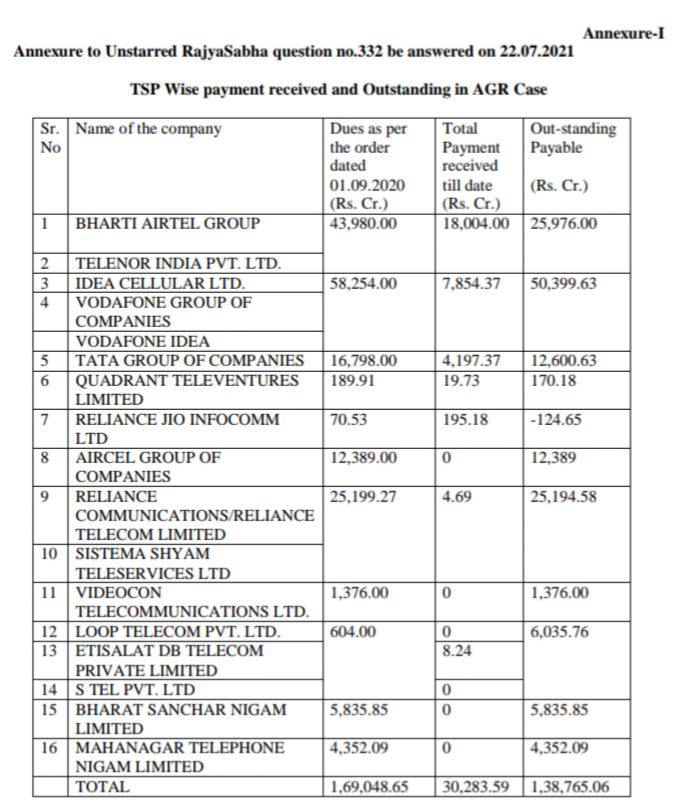 As of date, Bharti Airtel Group has paid Rs 18,004 crore out of Rs 43,980 crore including Telenor India's share of dues. Idea Cellular Limited, Vodafone Group of Companies, and Vodafone Idea have paid Rs 7,854.37 crores out of Rs 58,254 crores. Tata Group of Companies has paid Rs 4,197.37 crore out of Rs 16,798 crore.
Quadrant Televentures Limited has paid Rs 19.73 crore out of Rs 189.91 crore. Reliance Jio has paid Rs 195.18 crore as against dues of Rs 70.53 crore.
Aircel Group of Companies hasn't paid anything to date with Rs 12,389 crore dues. BSNL and MTNL haven't paid anything either with Rs 5,835.85 and Rs 4,352.09 crore dues respectively. Videocon Telecommunications Limited hasn't paid anything either with Rs 1,376 crore dues.
Reliance Communications/Reliance Telecom Limited and Sistema Shyam Teleservices Limited have paid Rs 4.69 crore out of Rs 25,199.27 crore dues. Lastly, Loop Telecom, Etisalat DB Telecom, and S Tel have paid Rs 8.24 crore out of Rs 6,035.76 crore dues.