JioFiber STBs get firmware update, Netflix ESN and HDCP Support listings popup
Estimated reading time: 1 minute, 19 seconds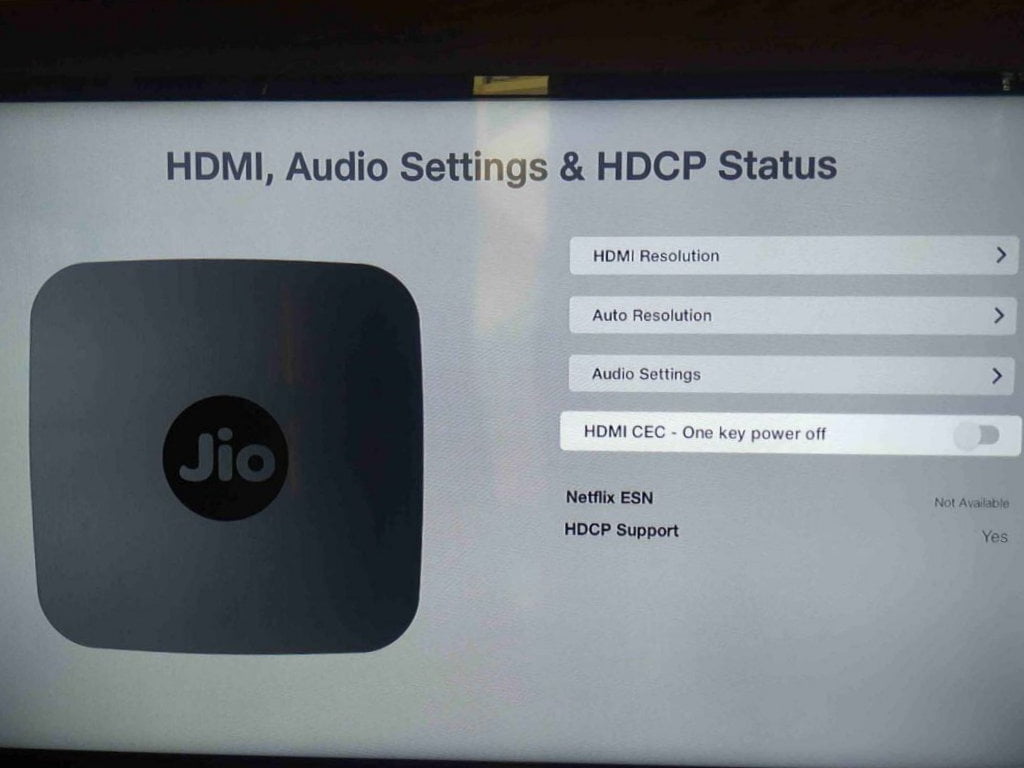 JioFiber Set-Top boxes are seeing a rollout of new firmware to add support for Netflix ESN and HDCP support. The update has been rolled out to JHS C200 V1 set-top box recently while the latest set-top box version JHSD200 got the update a month back.
The update came courtesy of our community forum member Vadivelan who got the update earlier this week on his JHS C200 V1 JioFiber set-top box. Netflix ESN and HDCP Support have been added to the set-top box with the new firmware. The newer JioFiber STB JHSD200 had got the update a month ago as per our community forum member PK82.
The introduction of Netflix ESN hints at the imminent introduction of Netflix on JioFiber set-top boxes. Android TV focused website Android TV Guide, in a conversation with OnlyTech said that it was a good sign indeed.
The Electronic Serial Number is used by Netflix to identify the device. The ESN is assigned by the device manufacturer. HDCP support is another feature needed to stream Netflix from a device connected to your TV.
JioFiber user and our community forum member Sivabhaskar further added that a Jio executive in a conversation had stated that Netflix would be probably added by the end of the month with Jio reported to be in talks with Netflix to add it, possibly to the Gold plan.
Jio has recently been upgrading the OTT offerings on its JioFiber set-top box with Amazon Prime Video and Voot Kids coming to the STB for its users. The introduction of Netflix would further boost Jio's OTT offerings on its set-top box.