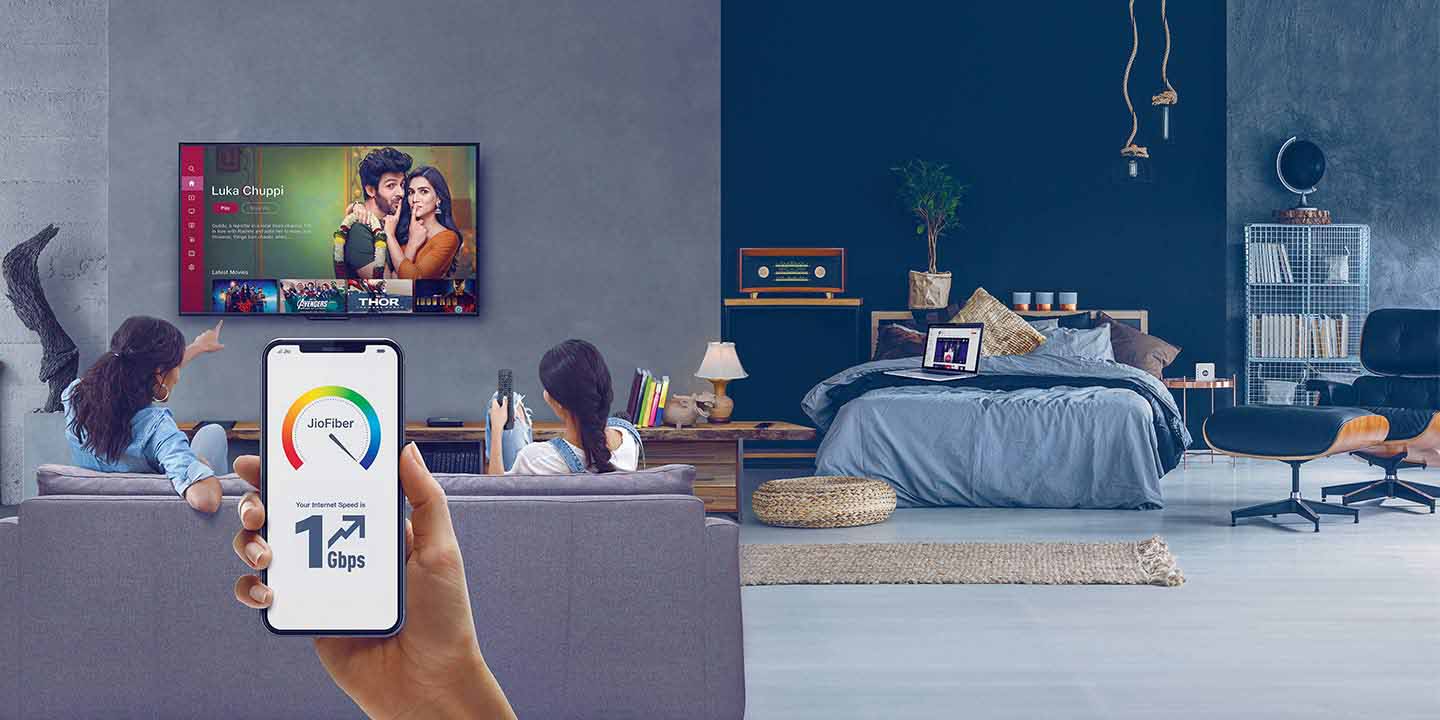 Reliance Jio earlier this week started enabling the basic connectivity of 10 Mbps without any service charges for its JioFiber customers. Users have been credited with 100 GB data for a month.
Jio started rolling out the basic connectivity of 10 Mbps to its JioFiber customers starting this week. Users in Chennai and Bengaluru got free of cost service activated on Sunday at 2 AM.
Jio is providing 100 GB data for 30 days through its 100GB_ME_1 plan. The plan offers unlimited data at 10 Mbps, with a post FUP speed of 1 Mbps.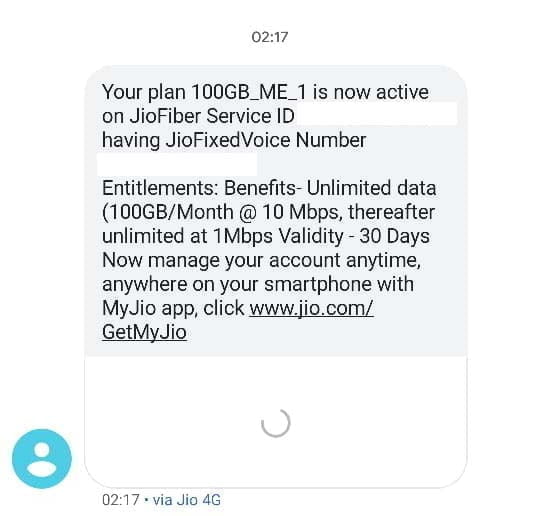 Jio informed its JioFiber customers on crediting the pack through SMS. Jio in its SMS stated, "Your Plan 100GB_ME_1 is now active on JioFiber Service ID xxxxxxx having JioFiber voice number xxxxxx. Entitlements – Benefits- Unlimited data (100 GB/Month @ 10 Mbps, thereafter unlimited at 1 Mbps Validity – 30 Days."
Reliance had earlier announced that it would provide basic JioFiber broadband connectivity (10 Mbps), where it is geographically feasible, without any service charge and also doubled data on its existing plans for all JioFiber customers.
While the announcement was made on 25th March regarding the free of cost service for JioFiber users during the lockdown, the implementation didn't start until a few days later making users curious if it was a gimmick.