Airtel offering four percent discount coupons on all packs
Estimated reading time: 0 minutes, 54 seconds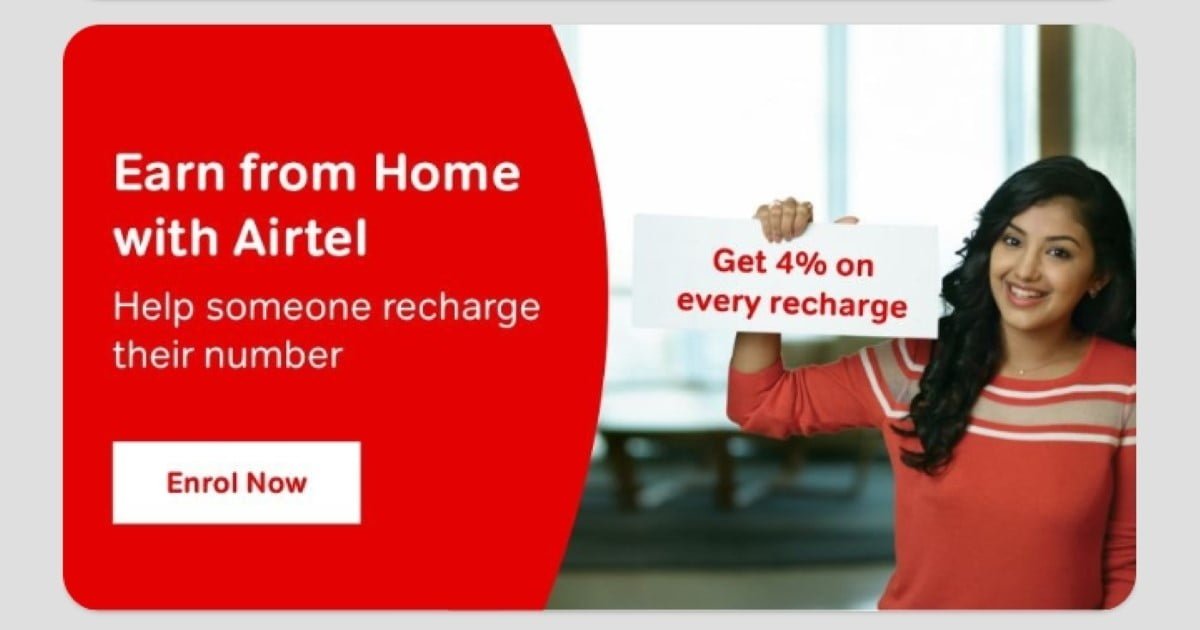 Highlights
To get the discount coupons, users need to enroll in Earn from Home with Airtel

Airtel users can use the discount coupons to recharge any Airtel number

The Discount coupons automatically apply while recharging any Airtel number 
Airtel is offering a four percent discount coupon to all users who enroll in Earn from Home with Airtel. The discount coupons are applicable to all prepaid packs, and the users are required to recharge using the Airtel Thanks app to avail of the discount.
To get the discount coupons, users are required to tap on the "Earn from Home with Airtel" card that appears on the Airtel Thanks app, then tap on the checkbox to accept the terms and conditions, and finally, tap on enroll now button. The discount coupons will be automatically applied while recharging. Airtel Thanks users can also use the discount coupons to recharge other Airtel numbers.
Since the coronavirus pandemic, the government of India locked down the country to avoid the spread of disease, and because of this many shops are also closed. By providing the discount coupons, Airtel is encouraging its users to recharge their own numbers and others using the Airtel Thanks app.
The telecom service provider also allows users to use any available discount vouchers to recharge any Airtel number using the Airtel Thanks app.