Increment on SUC rate in Spectrum Sharing is a deterrent: Vodafone Idea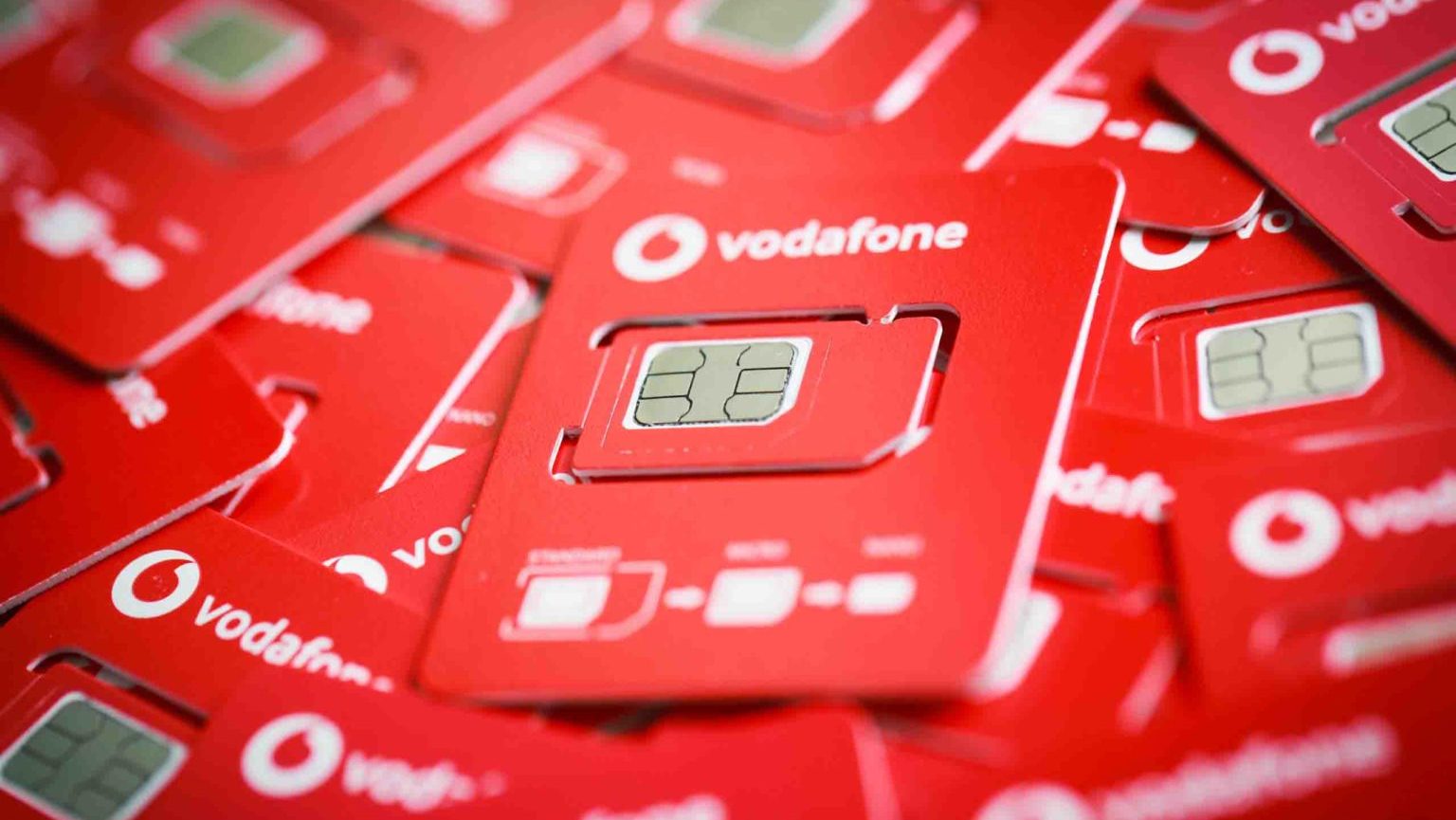 Vodafone Idea in response to the Telecom Regulatory Authority of India's (TRAI) consultation paper on 'Spectrum Usage Charges' under the weighted average amount of SUC assessment, in cases of Spectrum Sharing stated that the increment on Spectrum Usage Charges (SUC) in case of spectrum sharing is a deterrent.
VIL stated that the increment of 0.5% on SUC rate should apply on the spectrum holding in specific band in which the spectrum is being shared and not on the entire spectrum holding of the TSPs.
Vodafone Idea further stated that the increment in SUC rate was a deterrent especially when the revenues are under pressure and have declined substantially despite network optimization. It stated that increment in cost is a deterrent in current financial position of operators.
VIL further stated that the increment in SUC rate post sharing of spectrum should be nominal to cater to additional administration costs due to sharing.
Read Also: Pan India Telecom Spectrum holding chart 2020
It noted that there was a significant difference of cost of spectrum to different operators which itself is a deterrent factor in spectrum sharing. VIL stated that the operators paying higher rates of SUC were already at disadvantage with the rate difference being a major factor in cost to serve to different operators.
VIL said that an operator having higher SUC will have no incentive to share spectrum, if there is further increment on SUC rate due to sharing of spectrum. To back its statement, VIL showed a sample of comparative SUC rates of operators (without increment of 0.5% due to sharing, which is applicable on one operator).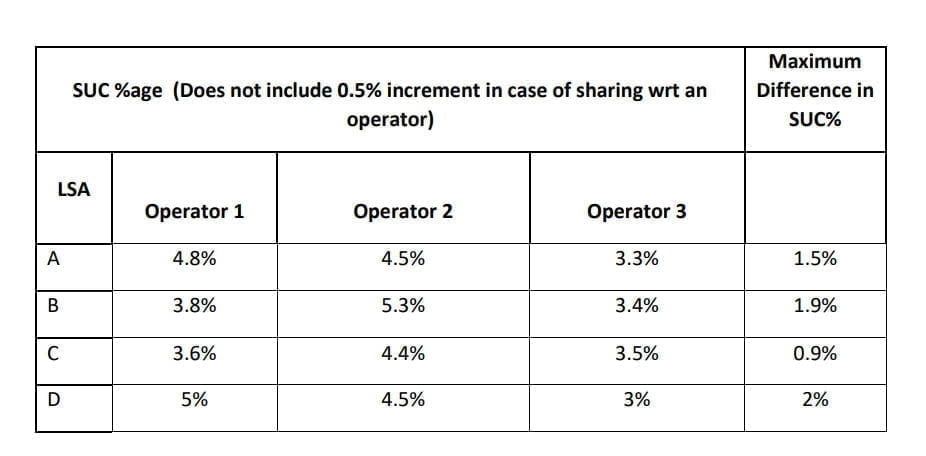 It further said that the spectrum sharing guidelines should meet the objective that specific frequencies in a given band are used by the two operators. The condition that both TSPs use the spectrum post sharing being the key criteria.