hoichoi announces partnership with JioFiber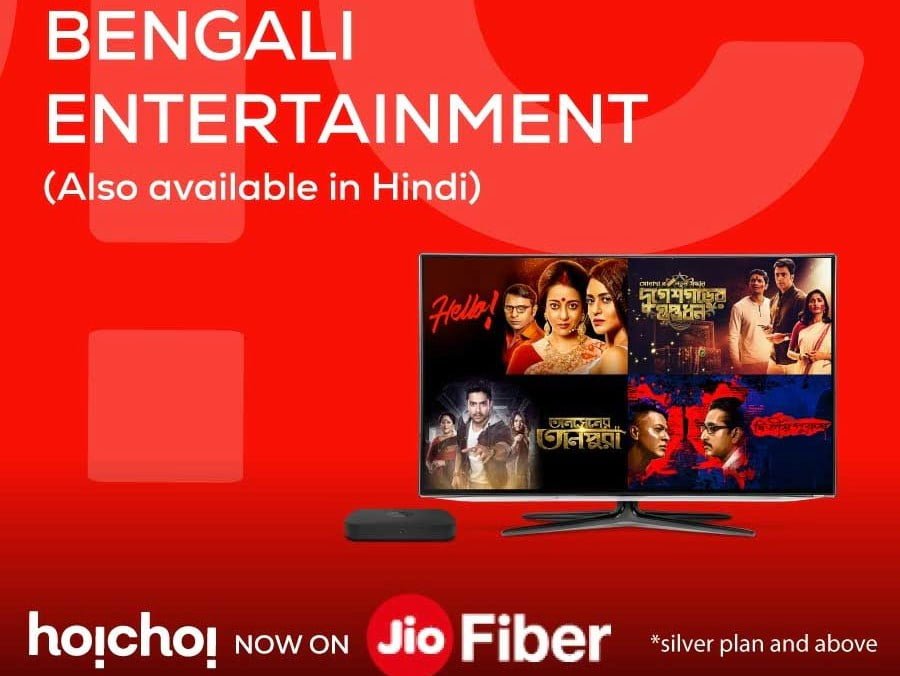 hoichoi yesterday announced its partnership with JioFiber which allows JioFiber customers on Silver and above plans to access the premium Bengali content from hoichoi's stable. The content of hoichoi will be available through the JioTV+ app for JioFiber customers.
JioFiber customers will be able to access 2000+ hours of Bengali movies, Original Series and a wide array of content through the hoichoi Platform on their Jio Set-Top Box along with Bengali and Hindi original series.
hoichoi is home to some of the most iconic Bengali movies of all time including latest blockbusters and World Digital Premiere along with evergreen classics. hoichoi continues to add World Digital Premieres, Movies, and Original shows in its repoitoire, every month.
hoichoi recently announced 'First Day First Show' property under which several Bengali films will get a direct release through Direct-to-Digital skipping the traditional theatrical release. The first film 'Detective' will be releasing on 14th August.
The content on hoichoi is available with English subtitles, along with Hindi dubbed versions of its Originals which will allow a national audience to enjoy the best of Bengali content.
To add onto this further benefit of our subscribers, Vishnu Mohta, Co-Founder of hoichoi said, "JioFiber users can now access the hoichoi platform and also some hoichoi content from JioTV+ app from their Jio set-top box. Combining efforts with another distribution platform will build a wider audience base and a powerful partnership as our content options are unlimited, when it comes to entertaining audiences globally. This vast array of exclusive content will be accessible to a large base of users through this association."