Google IO 2021: Everything that's announced
Here are the highlights of all the announcements made at Google IO 2021 two-hour keynote.
Estimated reading time: 4 minutes, 38 seconds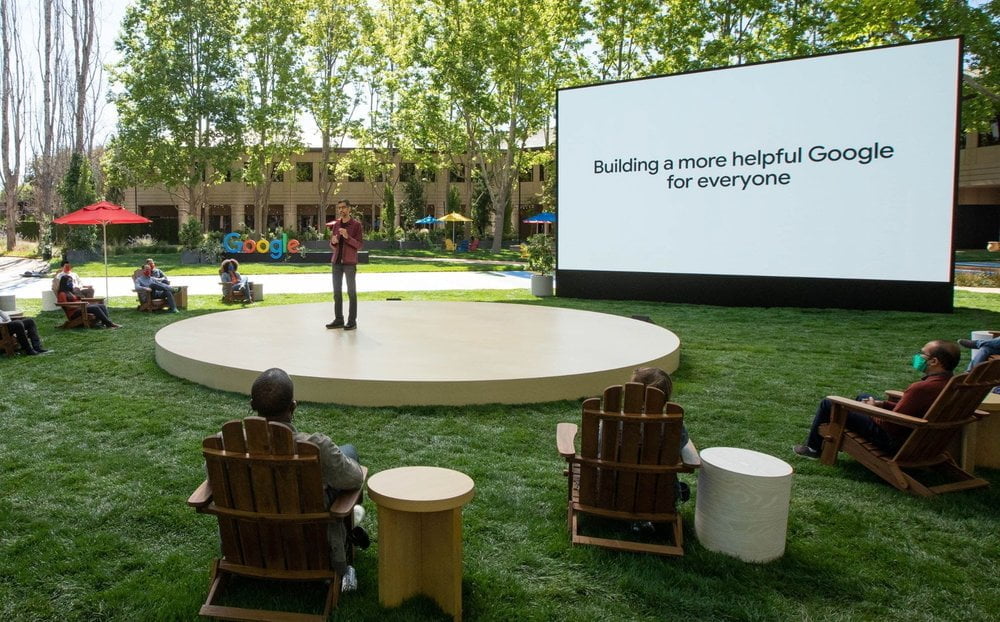 On Tuesday Google kicked off its annual developer conference Google IO in virtual mode at Mountain View, California, with an opening keynote address. It will be a 3 days event from May 18 to May 20. Last year's Google IO was cancelled due to COVID-19.
Android 12
Android is set to get its biggest design overhaul in the history of the OS with Android 12. This version will bring personalizable colour palettes, updated notifications and faster, battery-saving performance. Everything will be revamped from the lock screen to the home screen and system settings.
Redesigned notification toggles are now bigger and the whole interface is more playful and vibrant. The entire system including apps like clock, calculator, settings will change based on the colours of your wallpaper. Google called this new design "Material You" which will first arrive on Google hardware and software this fall.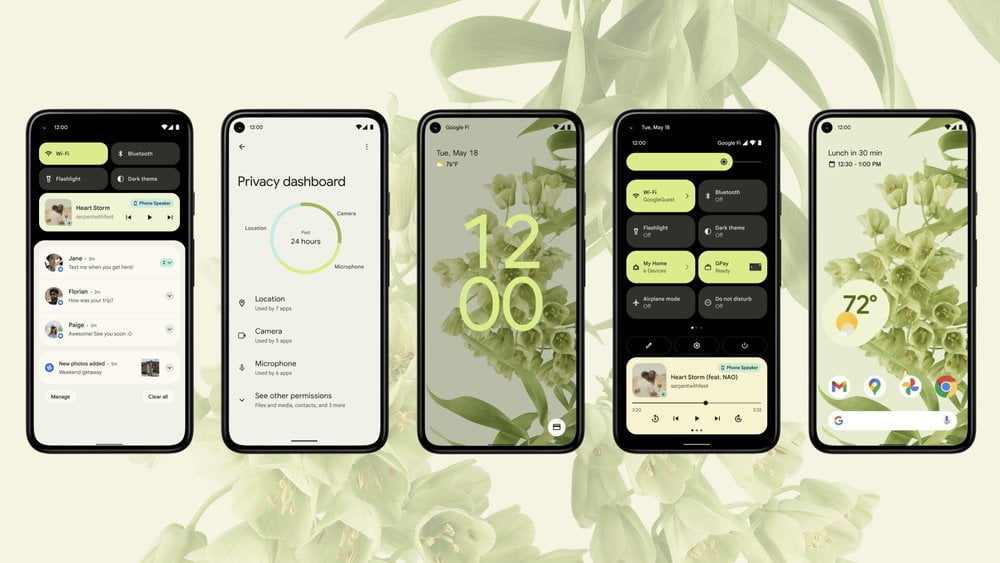 Android 12 also brings additional privacy-focused features and improvements. There will be a new privacy dashboard to view app permission settings, see which data is being accessed by which apps, and revoke app tracking privileges all from one screen. Whenever an app accesses your microphone or camera an indicator will now pop up in the top corner to let you know, you can also disable all camera and mic permissions with one click in quick settings.
To prevent apps from getting your pinpoint location "approximate location" has been added that allows you to give an app access to only a wide sense of where you are, like, which city but not your accurate location. Android 12's first public beta is already available on Google Pixel and smartphones from Asus, OnePlus, Oppo, Realme, Sharp, TCL, Vivo, Xiaomi and ZTE while stable release may begin by September this year.
Wear OS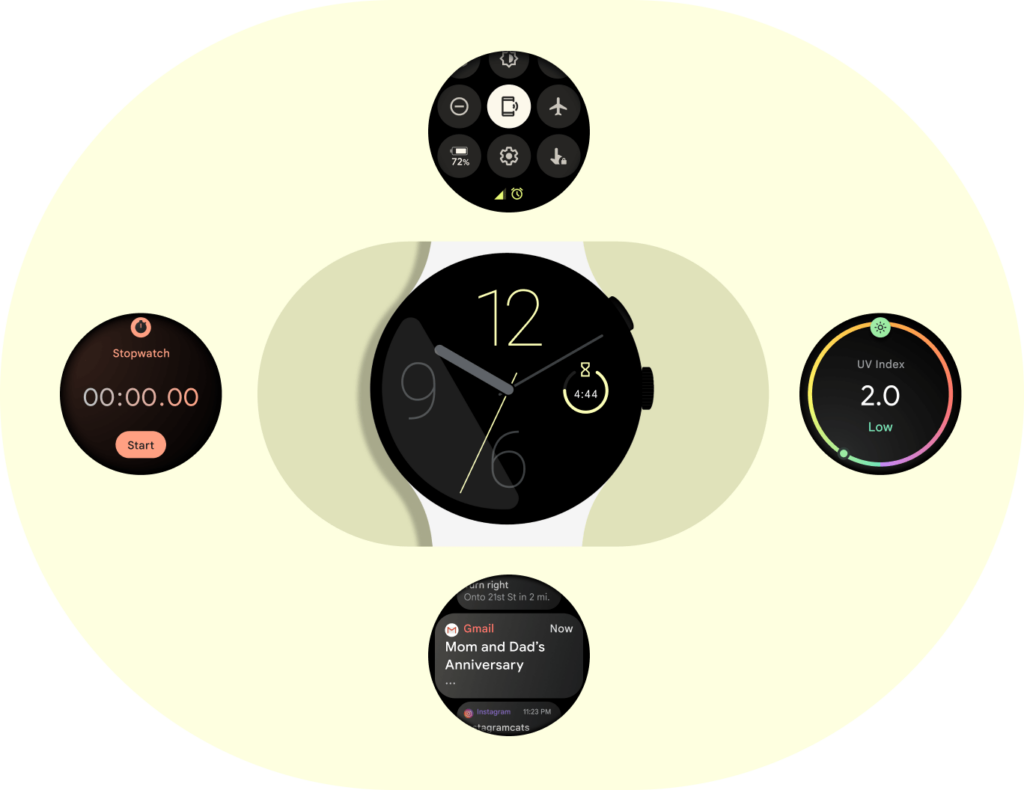 Google is revamping its smartwatch operating system WearOS and merging it with Samsung's Tizen. According to Google, this along with other optimisations and improvements will result in better battery life and up to 30% faster loading times for apps. The next-gen Galaxy watch and Fitbit devices will also run on this unified OS.
LaMDA AI platform
LaMDA (Language Model for Dialogue Applications) is a natural language platform that is currently in the research and development stage within the company. It helps to provide free-flowing conversation that feels much more like natural dialogue. The AI will look up information about the topic while you're talking, and then enhance the conversation naturally by weaving facts and contextual info into its answers. It will improve conversations with Google Assistant especially when the user asks longer, multi-pronged questions.
Password Manager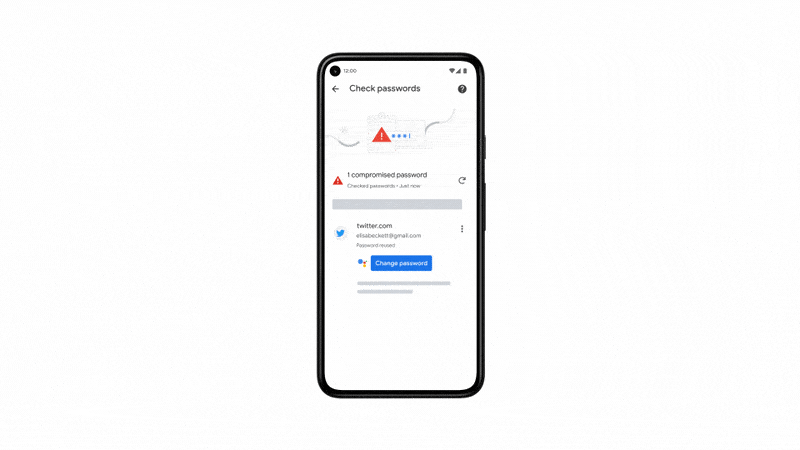 Chrome's inbuilt password manager now makes it easier to change your passwords that are compromised. On supported sites, you can navigate to the password change page with a single tap and go through the password changing process effortlessly with the automatically filled old password, option to select a new auto-generated password and copy it before submitting. Other improvements include easier options to import passwords from other password managers and fill in passwords across desktop and mobile.
Google Photos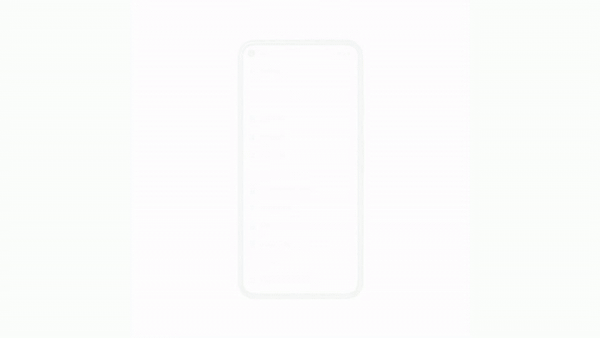 If you have two similar still photos, Google can stitch them together to create an animated image, making pictures come to life. Google called it 'Cinematic Photos' and it will work for scanned images too. Another new thing is Memories features that finds three or more pictures sharing a common element, groups them together, and then resurfaces them. In its demo, Google showed a collection of pictures created based on an engineer's orange backpack. There is also a locked folder that requires a passcode to access, pictures inside this folder won't appear anywhere in discover or while scrolling through other photos.
Google Maps
Google Maps will soon get a 'safer routing' feature that prevents hard braking moments by analysing road lanes and traffic patterns like sharp corners, busy intersections. Walking will be easier if you use Live View mode as it will show overlays with helpful information about your surroundings like busyness level and also street signs to point you in the right direction at complicated intersections.
While asking for directions the maps app will present an option for a fuel-efficient, eco-friendly route based on distance, traffic and road conditions. The maps app itself will be more personalized, like, if opened in the morning it will show pins for breakfast options while if in a city you haven't visited before it will show popular tourist attractions.
Project Starline
It is a 3D video calling booth that creates lifelike images of people on both sides. The cameras and sensors capture the person from multiple angles and figure out their exact shape, creating a live 3D model of them. This combined with computer vision, machine learning, spatial audio and real-time compression creates a super-realistic 3D image of another person who's not actually there.
Google Workspace
Smart Canvas is a new addition to Google Workspace. It helps teams to easily collaborate. Google Docs and Sheets will get smart chips feature to mention anyone who can then easily access that document in a single click. Google Meet will soon be integrated directly into Google Docs, Sheets, and Slides so that team members can quickly brainstorm ideas. Teams will also be able to easily jump from a discussion in Google Chat to create or edit Sheets, Docs and Slides. Google Meet will have better noise cancellation, automatic visual tweaks to zoom and improve the lighting of all participants. Live captions and translation of live captions are coming to Google Meet later this year starting with English-language live captions translated into Spanish, Portuguese, French, or German.