Google Currents to launch on July 6, replaces Google Plus for G Suite users
Estimated reading time: 1 minute, 12 seconds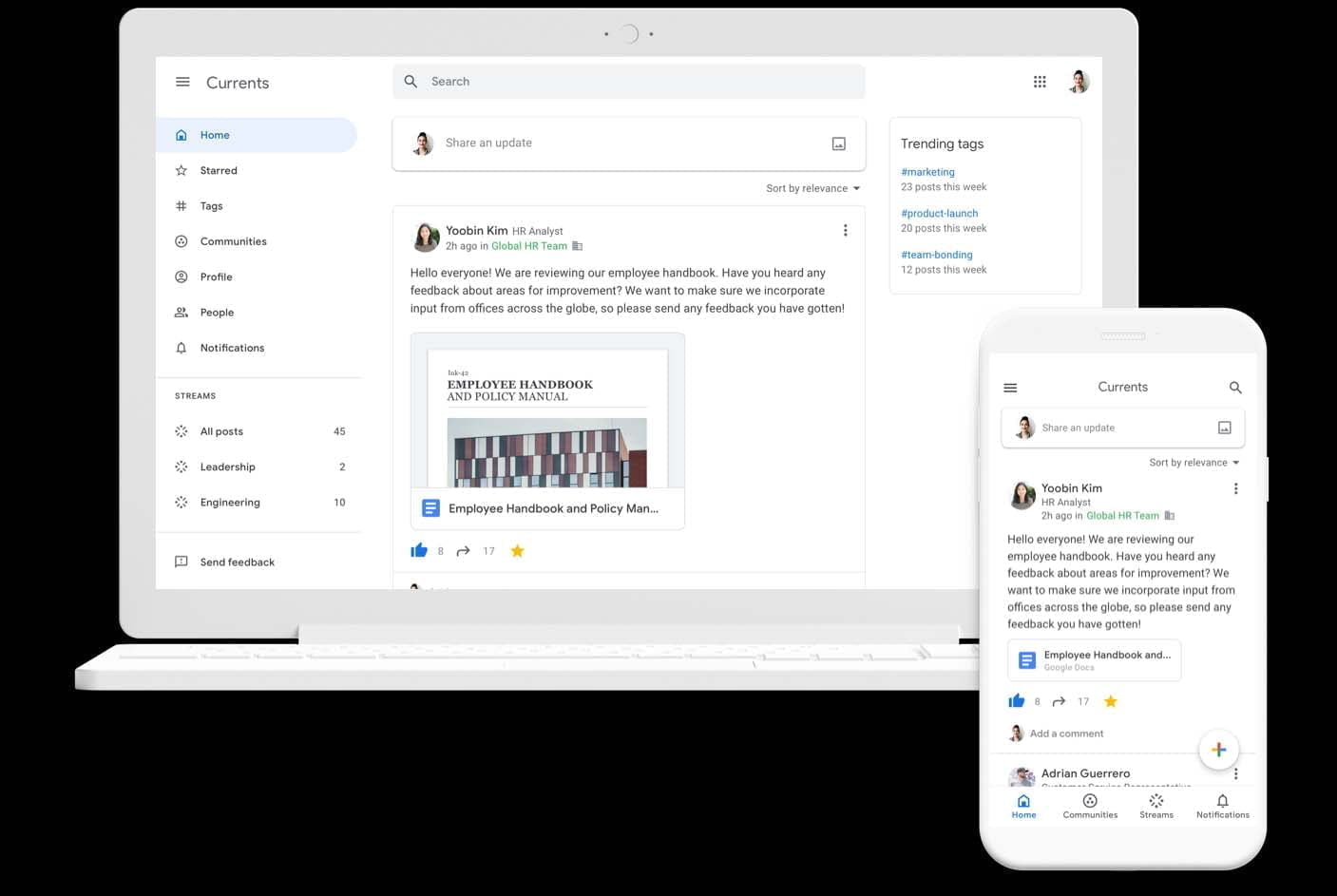 Highlights
Google is launching Currents for G Suite users on July 6, 2020

Currents will replace Google Plus for G Suite

Existing plus.google.com links will redirect to currents.google.com 
On April 2, 2019, Google shut down Google Plus for consumers due to low usage, and soon after the company introduced the beta version of Currents, a new social networking platform for enterprise users. Google is now set to roll out Currents for G Suite users on July 6, 2020.
Currents will replace Google Plus for G Suite, and users will be transitioned over to the new platform, the company announced in an email to G Suite administrators on Friday. Existing plus.google.com links will continue to work, but the links will redirect to currents.google.com. Google will also release an update to Google Plus for Android and iOS that will include the new Currents branding and features.
The new Google Currents comes with a new look, feel, and an additional set of features such as content moderation and administrative privileges. It includes a home stream in which the contents are ordered by relevance, and users can also choose to sort content chronologically. It also allows the sharing of links, images, and content from Google Drive.
Google Currents has been in Beta for several months, and G Suite users who enrolled in the beta have been automatically transferred the existing Google Plus content to the Currents. This is not the first time Google is releasing an app called Currents. Earlier in 2012, Google has launched a magazine app called Currents, which was later shut down in favor of a new app- Google Play Newsstand.