Google announces Chrome OS Flex for PCs and Macs
Chrome OS Flex brings the benefits of Chrome OS on PCs and Macs with fast access to web apps and virtualization, faster boot, and background system update.
Estimated reading time: 1 minute, 54 seconds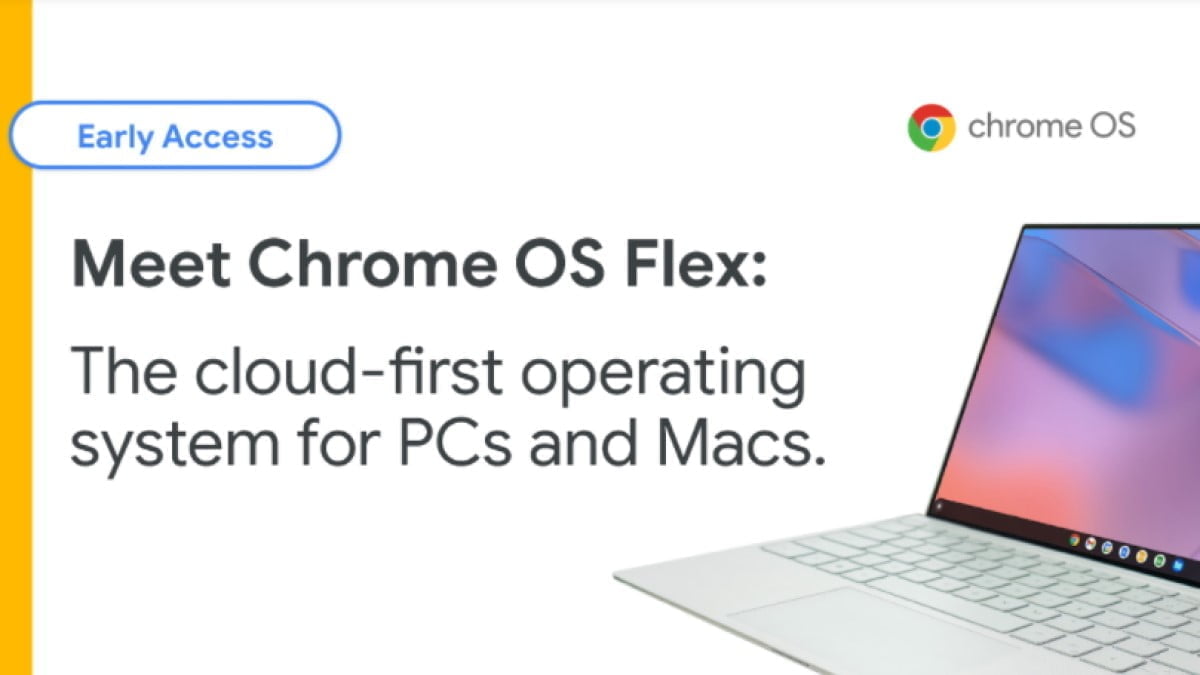 Highlights
Chrome OS Flex is designed to run on older hardware. 

An early version of Chrome OS Flex is available to try or install.

A stable version of the operating system will be available in the coming months.
Google has announced a new version of Chrome OS, called Chrome OS Flex, designed to run on old PCs and Macs. The operating system is built for businesses and schools, and is fully compatible with Google's cloud-based management system. It looks similar to Chrome OS and shares the same code base. However, there are differences between Chrome OS Flex and Chrome OS. Flex does not support Android apps, parallel desktop, and Linux development environments.
In a blog post, Thomas Riedl, Director of Product, Enterprise and Education, wrote, "Chrome OS Flex has the same code base and releases cadence as Chrome OS which ensures a consistent end-user and IT experience. Chrome OS Flex delivers the official Chrome Browser, Google Assistant, and cross-device features in the same user interface as Chrome OS. And with Chrome Enterprise for Education Upgrade, IT can manage Chrome OS Flex devices and Chrome OS devices like Chromebooks side by side in the Google Admin console."
Users can install an early version of Chrome OS Flex for free on their computers. It is also possible to try the operating system without installing it first by booting via the live USD drive. Chrome OS Flex requires an Intel or AMD x86-64-bit compatible device, a minimum of 4GB of RAM, and 16GB of internal storage. Components made before 2010 might result in a poor experience, and Intel GMA 500, 600, 3600, and 3650 graphics hardware do not meet Chrome OS Flex performance standards, states Google. The company has issued a list of certified devices that are expected to work with Chrome OS Flex.
To install or try Chrome OS Flex, visit the Chrome web store on Windows, macOS, or Chrome OS. Then, search for Chromebook Recovery Utility and install the extension. Launch the Chrome Recovery Utility extension and click Get Started. Select a model from the list and click continue. When prompted, insert the USB drive (8GB or larger) and select the USB drive from the drop-down menu. Click Continue, and after that, click Create Now. Restart the system and boot using the USB drive. 
According to the company, a stable version of Chrome OS Flex will be available to users in the coming months, and CloudReady customers will be upgraded to Chrome OS Flex for free.