EA Play games might finally arrive on Xbox Game Pass PC
Late last year, Microsoft had announced that all games available in EA Play will also be available on Xbox Game Pass PC on December 15th.
Estimated reading time: 2 minutes, 27 seconds
Recently, Microsoft completed its acquisition of Zenimax Media, the parent company of Bethesda Games – the home of award-winning series like Fallout, Elder Scrolls, Doom and more. A few days later, Xbox Game Pass added 20 Bethesda games to its portfolio across the platforms it is available on – Consoles, PC and Cloud. Now, it looks like the number of games offered through Xbox Game Pass is set to increase by a big number.
This news stems from Aggiornamenti Lumia, an Italian Windows Phone site. Its editors were able to discover certain EA Games' listing on the Windows 10 Store. Their editors were able to discover as many as 75 games having a listing on the Windows Store. They also provided screenshots of certain games' listings from the Microsoft Store, with one such example being Mirror's Edge Catalyst.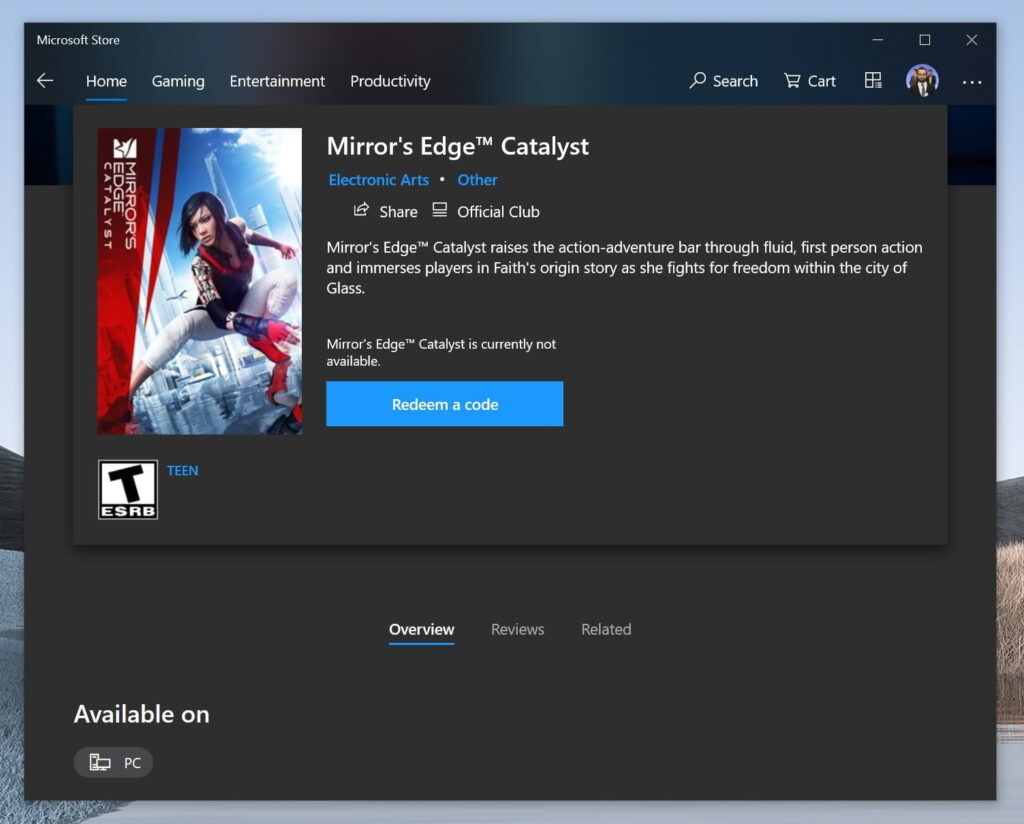 Codenamed "Rosebud", EA is looking to bring its games to Xbox Game Pass PC through the Microsoft Store. Late last year, Microsoft had announced that all games available in EA Play will also be available on Xbox Game Pass PC on December 15th. Sadly that deadline couldn't be met with Microsoft mentioning that EA Play will be available for Xbox Game Pass PC users in early 2021. Many widely believed the reason for this delay was the in-development EA Desktop app, which is still in Beta and has way too many rough edges as of writing. EA's current game management app, Origin does not support managing EA Play through other providers like Xbox Game Pass.
The article also mentions that all the 75 games they spotted mirrored the games that were being provided on EA Play in Origin/EA Desktop Beta. They also found another recent game's listing, which is not a part of EA Play: FIFA 21.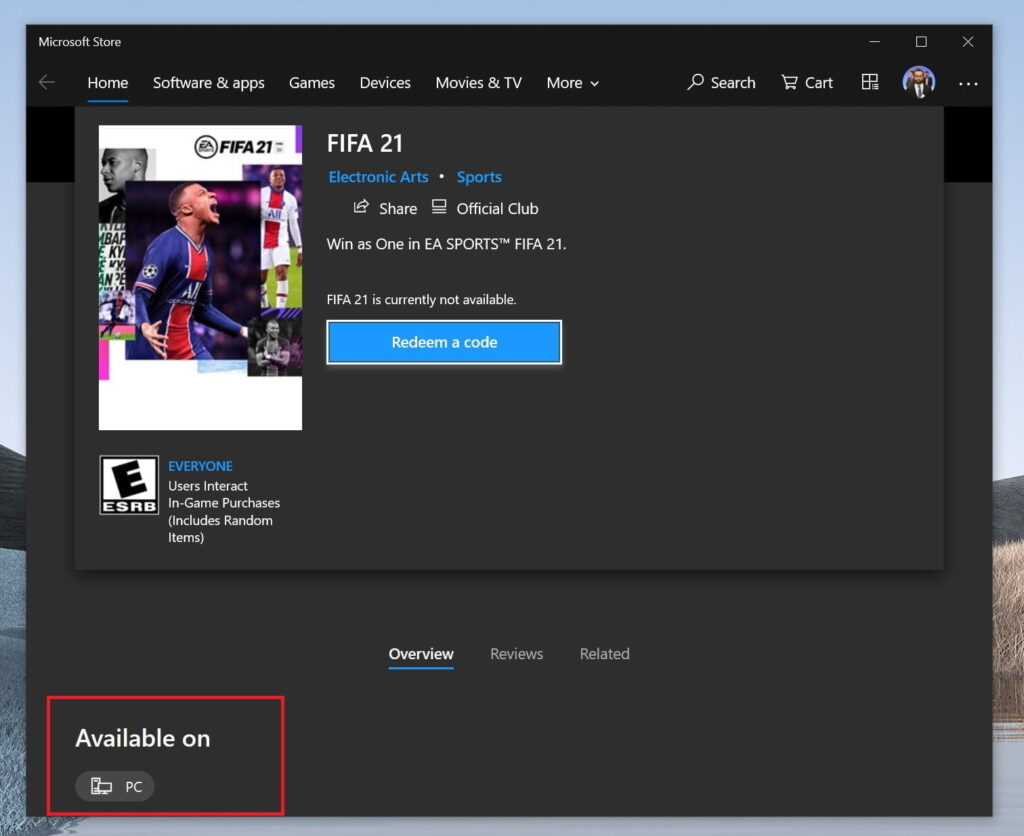 Given FIFA games' track record, they usually arrive on the basic EA Play (formerly called Origin Basic) tier during the months of April or May. So, going by this record we can also expect EA Play games to arrive on Xbox Game Pass PC during those months as well, but take this with a grain of salt. For more information, we would suggest you to follow the Twitter page of Xbox Game Pass PC, whose timeline is unusually active for a gaming subscription provider and provides first-hand info of such happenings.
While nobody can predict any ETA about this, the fact that the Store Listings are up is a big news in itself. This also confirms that Microsoft and Electronic Arts' announcement date of EA Play's arrival on Xbox Game Pass for PC can't be too far away. This won't be the first time that EA is bringing its games onto other platforms. It started uploading its games onto Steam in 2019 after 8 years of hiatus ending years of exclusivity with Origin. We have also seen them uploading a few games to Epic Games Store as well.