Disney+ Hotstar to premiere its new original film "Bahut Hua Sammaan" on October 2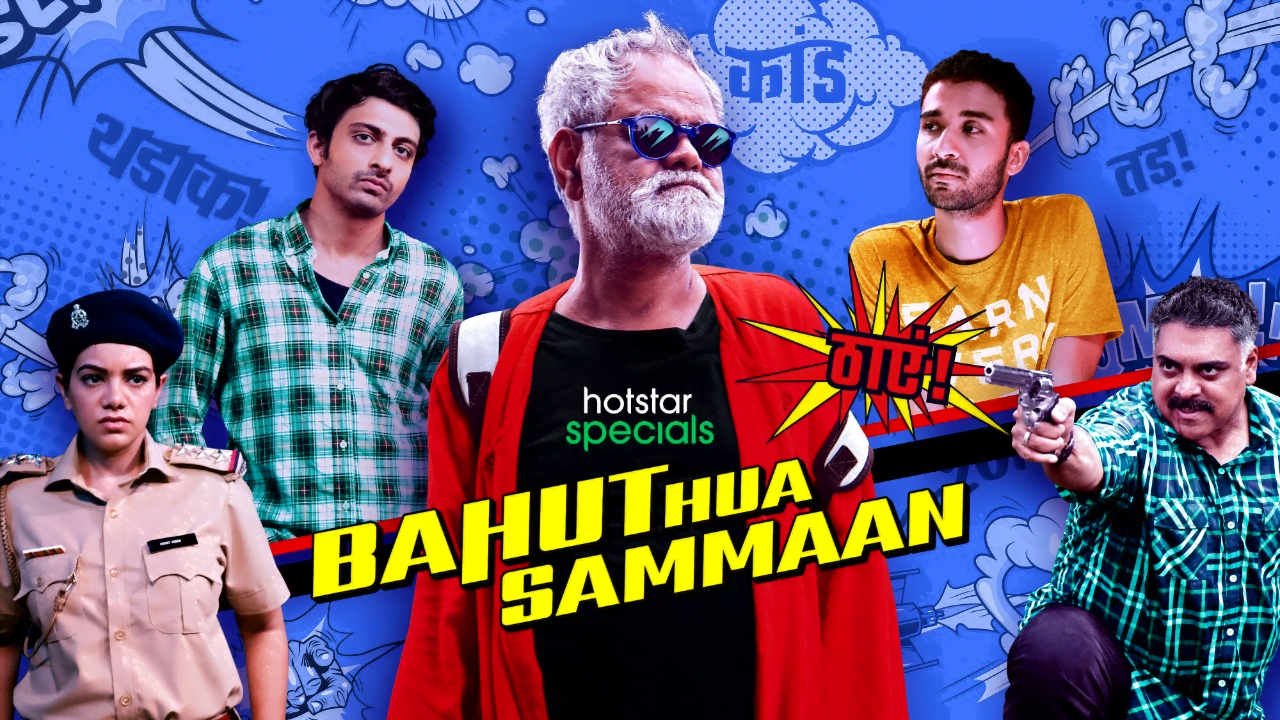 Disney+ Hotstar announced its third original movie under its Hotstar Specials banner in form of Bahut Hua Sammaan. The film is directed by Ashish Shukla and stars Sanjay Mishra, Raghav Juyal, Abhishek Chauhan, Ram Kapoor, Nidhi Singh, and Namit Das.
The film follows engineering students Bony and Fundo, who agree to rob a bank after failing to secure any job. The duo is guided by the masterplan of an elderly man known as Bakch*d Baba which goes sideways when the bank was robbed, and the duo gets arrested. To clear their names, the duo fights assassins, seasoned robbers, elite politicians, and religious gurus unraveling a larger scam.
Actor Sanjay Mishra in his prepared comments said, "A satire at its core, Bahut Hua Sammaan is a humorous take on the perils of unemployment and also touches upon issues faced by the youth today. The most intriguing part of this movie is the character of Bakch*d Baba; it is one of the most exceptional characters that I've played – the way he talks and his mannerisms are all too real. People are guaranteed a good laugh!"
Dancer and actor Raghav Juyal added, "It's a funny movie that revolves around two students and con-men who are trying to make easy money but end up finding themselves in a situation that unravels political scams. Even though the movie is addressing a serious issue, there is not a single dull moment. Every character is out-of-this-world yet fits into this story wonderfully well."
Actor Ram Kapoor said, "Doing movies is always fun, especially one that holds a mirror to today's societal issues but in a way that makes you want to laugh out loud. In Bahut Hua Sammaan, people will see me in a new avatar of an assassin; it's not every day that you get a chance to play a role that is so different from something you've done before."
Bahut Hua Sammaan is the third film released under Hotstar Specials banner after the lackluster debuts of Chappad Phaad Ke and Kanpuriye. This film like the other two is produced by Saregama's production arm Yoodlee Films. The film will premiere on Disney+ Hotstar on October 2, 2020, and will be available for both VIP and Premium subscribers.