Disney+ Hotstar brings in Flash Games
Estimated reading time: 0 minutes, 52 seconds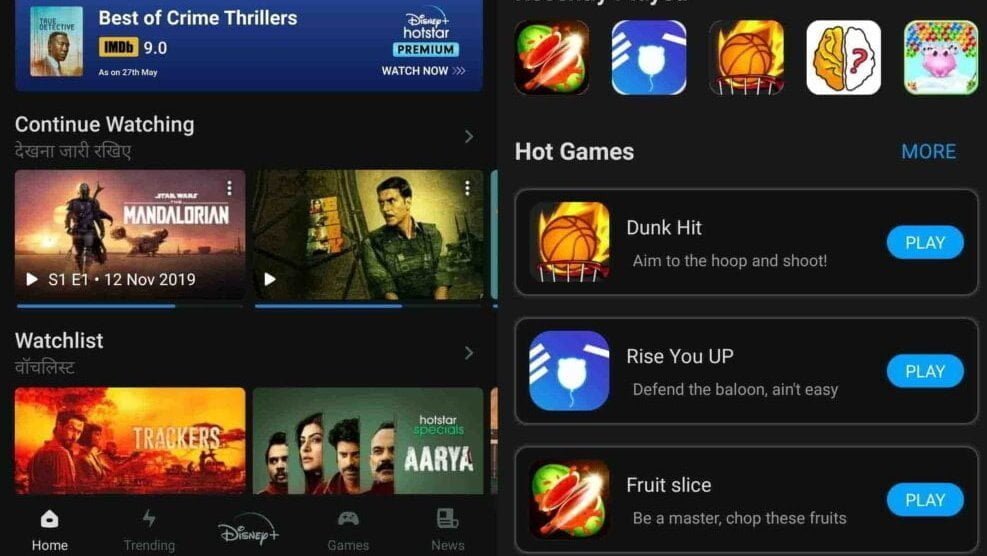 Streaming platform Disney+ Hotstar seems to have launched a dedicated section to 'Flash Games' within its Android app with the 'Games' tab going live in the latest Android update. The app version 10.1.12 has brought in the 'Games' Tab.
The update came courtesy of our community forum member Nilu334 who is able to access the latest feature in Disney+ Hotstar. According to the images shared by the Disney+ Hotstar user, the 'Games' tab features multiple flash games.
The landing page of the 'Games' Tab seemingly has two separate sections 'Recently Played' and 'Hot Games'. Save the cats, Dunk Hit, Rise You UP, Fruit Sluice etc are among the flash games available within the section.
The update seems to have been pushed recently with a tweet from another Disney+ Hotstar user on 9th June showing the same 'Games' tab. The app version 10.0.8 and 10.0.11 do not list the 'Games' tab.
In other news, Disney+ Hotstar is testing 4K UHD resolution on its platform, with the same likely to be rolled out pretty soon.