Discovery+ Premium 2 year subscription available at Rs 299 with realme phones on Flipkart till tomorrow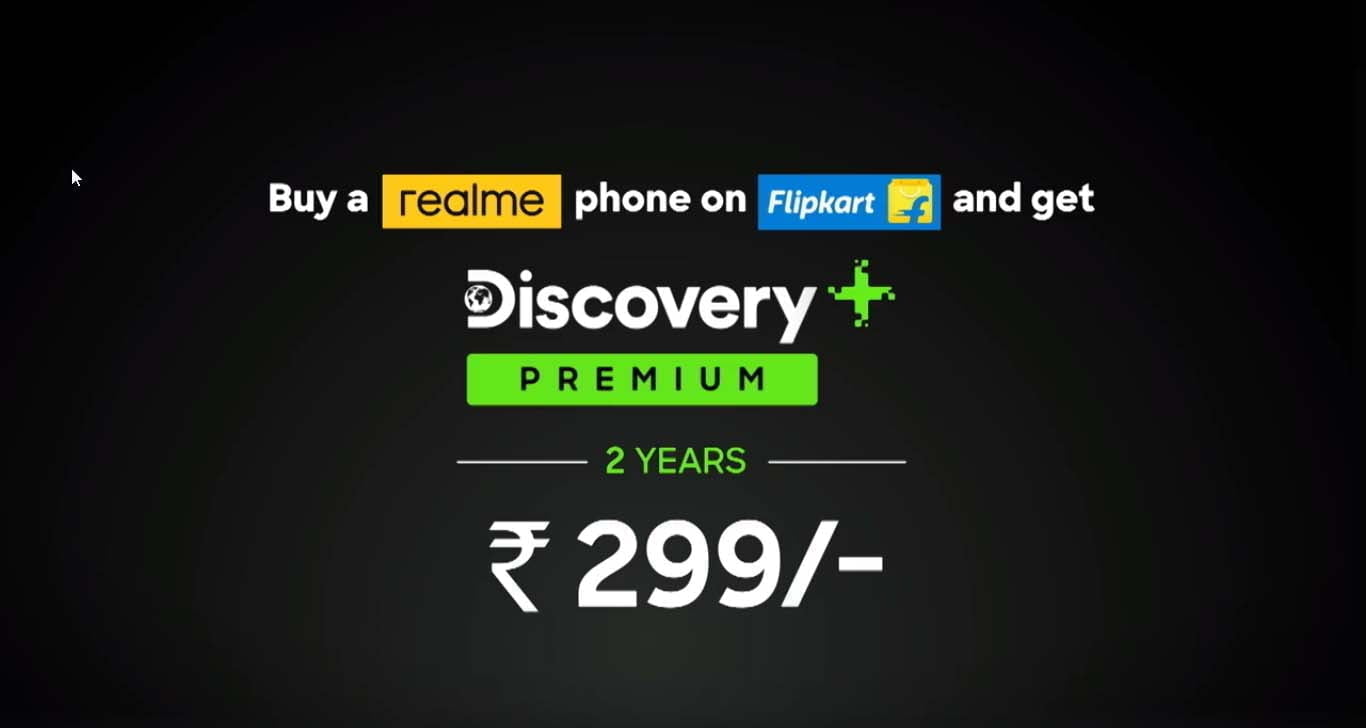 2 years of Discovery Plus Premium subscription at the price of 1 year subscription at Rs 299 on the purchase of realme phones from Flipkart will be available till tomorrow. The special offer allows one to enjoy 1 year of extra subscription at no extra cost.
Discovery and realme had earlier this month partnered to offer Discovery Plus Premium subscription for 2 years at Rs 299 on purchase of any realme phone on Flipkart between 15th September, 2020 and 30th September, 2020.
Flipkart will distribute coupons within 3 weeks of the purchase which can be redeemed until 31st October, 2020 with a unique code being sent to the customer via SMS and in App notification.
Eligible customers can redeem the code through the Discovery Plus app or the Discovery Plus website wherein they will have to redeem their voucher by punching in the E-code.