BSNL to get reserved 4G spectrum sometime in June-July after asking for postponement till 4G tender finalization
DoT told Parliamentary Standing Committee on Information and Technology that BSNL had requested for postponement of allocation of 4G spectrum till 4G tender was finalized.
Estimated reading time: 3 minutes, 59 seconds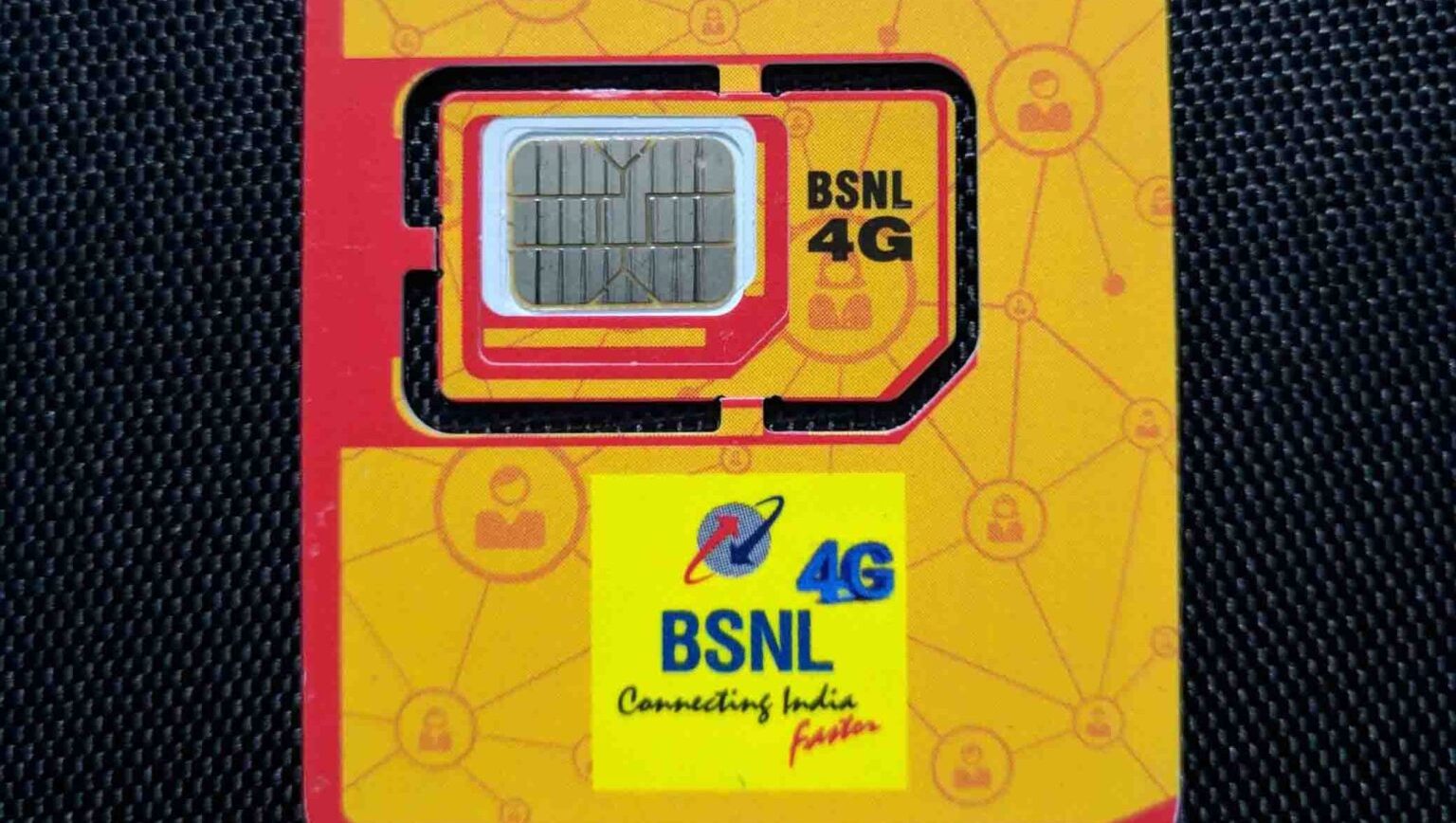 State-owned Bharat Sanchar Nigam Limited (BSNL) is all set to get 4G spectrum later this year sometime in June-July that has been reserved by the Department of Telecommunications (DoT) for BSNL. DoT told Parliamentary Standing Committee on Information and Technology that BSNL had requested for postponement of allocation of 4G spectrum till 4G tender was finalized.
The Cabinet had earlier in 2019 approved revival plan for BSNL and MTNL including administrative allocation of spectrum to BSNL/MTNL through capital infusion by the Government for providing 4G services. The WPF wing of DoT even went further and issued demand notes for payment for allotment of spectrum for providing 4G services to BSNL in 20 LSAs and MTNL in Delhi and Mumbai.
OnlyTech last month exclusively accessed a DoT circular that confirmed certain quantum of the spectrum had been reserved for assignment to BSNL/MTNL for providing 4G services that will be assigned to them after completion of necessary formalities in accordance with the Cabinet approval.
OnlyTech can further reliably state that DoT has reserved an additional block of 5 MHz in the 2100 MHz band in 20 telecom circles (including Mumbai but excluding Delhi and Rajasthan), 5 MHz block in the 850 MHz band in Rajasthan, and a 10 MHz block in the 1800 MHz band in Delhi circle for BSNL. DoT is also considering BSNL's request for re-assignment of spectrum holdings in 900 MHz and 1800 MHz spectrum bands. The request from BSNL was put in after BSNL and MTNL in January 2021 surrendered spectrum in the 900 MHz and 1800 MHz band amounting to 58.8 MHz.
DoT told the Parliamentary Committee that it had withdrawn the allocation of 'Grant in Aid to BSNL & MTNL for payment of GST of 4G spectrum' and pushed it to the next financial year. DoT had plans to allocate 'Capital infusion in BSNL & MTNL for 4G spectrum' worth Rs 20,410 crore which has been delayed due to delay in the tendering process. DoT noted that 'NIL' utilization had taken place of the Rs 20,410 crore allocated due to the delay.
DoT had cancelled BSNL's 4G tender that was issued earlier since DoT wants BSNL to be a vehicle for Indian telecom equipment. The new tender will be finalized in the next financial year and if spectrum were to be allocated right now the meter would have been down for 20 years straightaway without BSNL effectively using the spectrum.
DoT noted that it is hopeful of getting 4G equipment faster post which BSNL and MTNL would get the spectrum. DoT feels that it is in the interest of getting the spectrum sometime in June-July when it is close to starting 4G services. BSNL's interest mandates spectrum tobe allocated as and when it is in a position to utilize the spectrum else it would have to give spectrum usage charges without even using the spectrum straight away for 4G services.
"When spectrum is allotted, it is for a period of 20 years. So, it is in the interest of BSNL and MTNL that the period of 20 years commences from the time when they are actually able to utilise the spectrum. Their tender has been floated on 1st of January. We are hopeful of getting the equipment of 4G faster. At that time, if they get the spectrum then they will be the gainers. Otherwise, they will have to give spectrum usage charge and the opportunity cost will be high. For the Government it does not matter much because spectrum funding is a transfer entry. We were giving it as equity and taking the money back as payment for spectrum. So, it did not make difference to the Government, but it is in the interest of BSNL and MTNL that they get this spectrum sometime in June-July, close to the time when they may be in a better position to start 4G services. The Government has decided that BSNL should be a vehicle to push India into the global market of telecom equipment. So, their earlier tender was cancelled. As on date, there is not a single Indian company which can give them the equipment of 4G which can be used for vast networks. So, what BSNL has done is that, on 1st January, they have 30 floated a fresh tender in which there will be a proof of concept which will be a substitute for experience. Leading companies like TCS, Tech Mahindra, Sterlite, and L&T have purchased documents for the proof of concept. BSNL had nearly 1600 queries after the pre-bid meeting, which will be answered shortly."


Secretary, DoT
The Parliamentary Committee expressed its anger at the Department's failure to fast track the tendering process by taking appropriate measures. The Committee desired that there should not be any further delay in the allocation of the 4G spectrum to BSNL to allow it to roll out the 4G service at the earliest.