BSNL IPTV to offer 150+ FTA and Pay channels each in Kerala
Posted in: BSNL Bharat Fiber News
Estimated reading time: 0 minutes, 52 seconds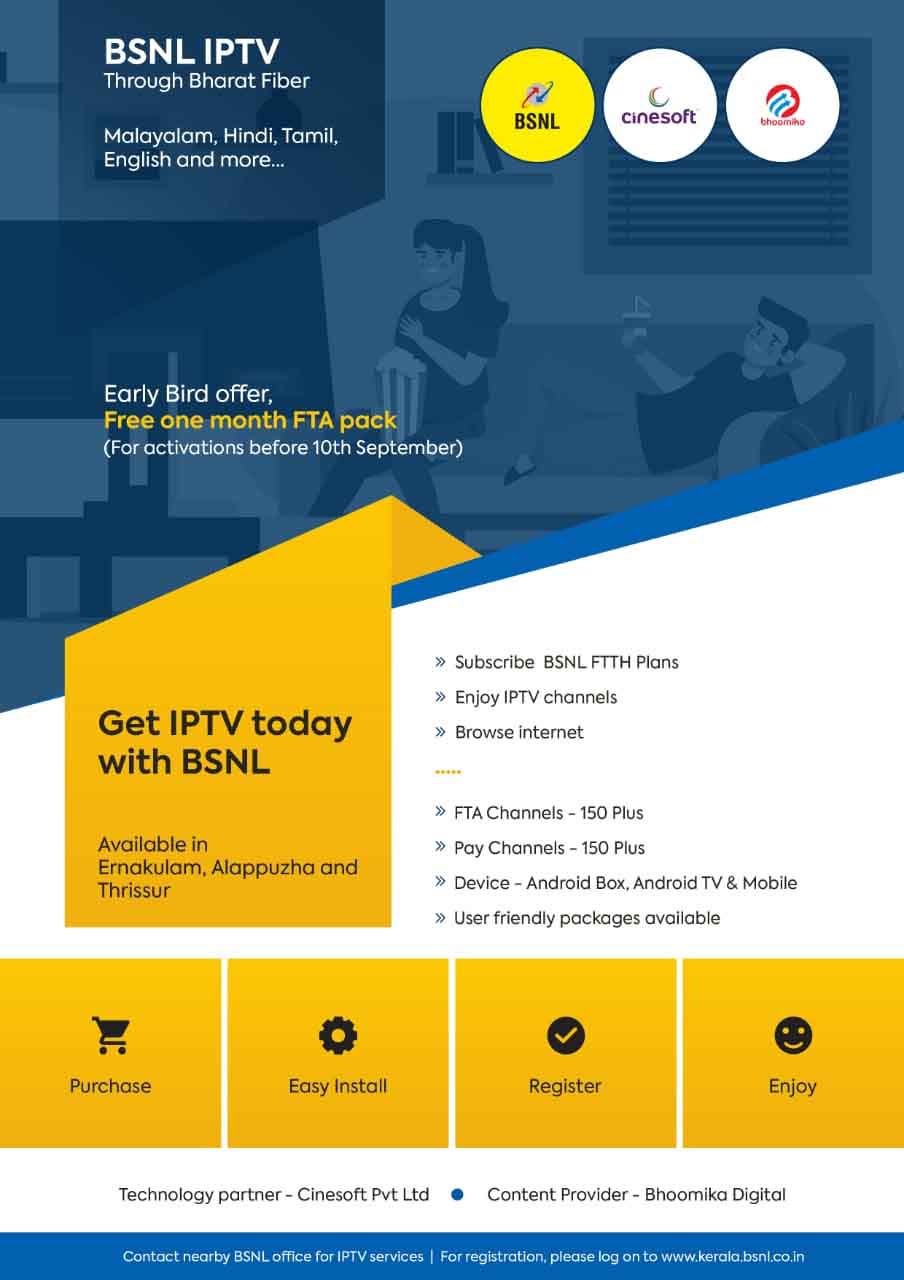 State-owned telecom service provider Bharat Sanchar Nigam Limited (BSNL) has yesterday launched its IPTV service in 3 districts of Kerala on a trial basis. BSNL is likely to offer 150+ pay channels and 150+ Free to Air (FTA) channels even though the packaging remains unknown.
According to flyers doing rounds on Twitter, BSNL will be sourcing content from Kerala based Multi-System Operator (MSO) Bhoomika Digital which has over 200+ LCO partners in Kerala with a declared carrying capacity of over 370+ channels. Cinesoft as reported earlier will be BSNL's technology partner in Kerala.
The service is now live on a trial basis in Ernakulum, Alappuzha, and Thrissur with new customers as early bid-offer getting free one month FTA pack if they signup before 10th September. BSNL FTTH customers on an active plan can register for the IPTV service through the dedicated microsite and enjoy IPTV channels post-installation.
BSNL is likely to provide user-friendly packages although the same is yet to be revealed. It is likely to offer 150 plus FTA channels and 150 plus Pay channels.