Bing COVID-19 Tracker gets India Specific Features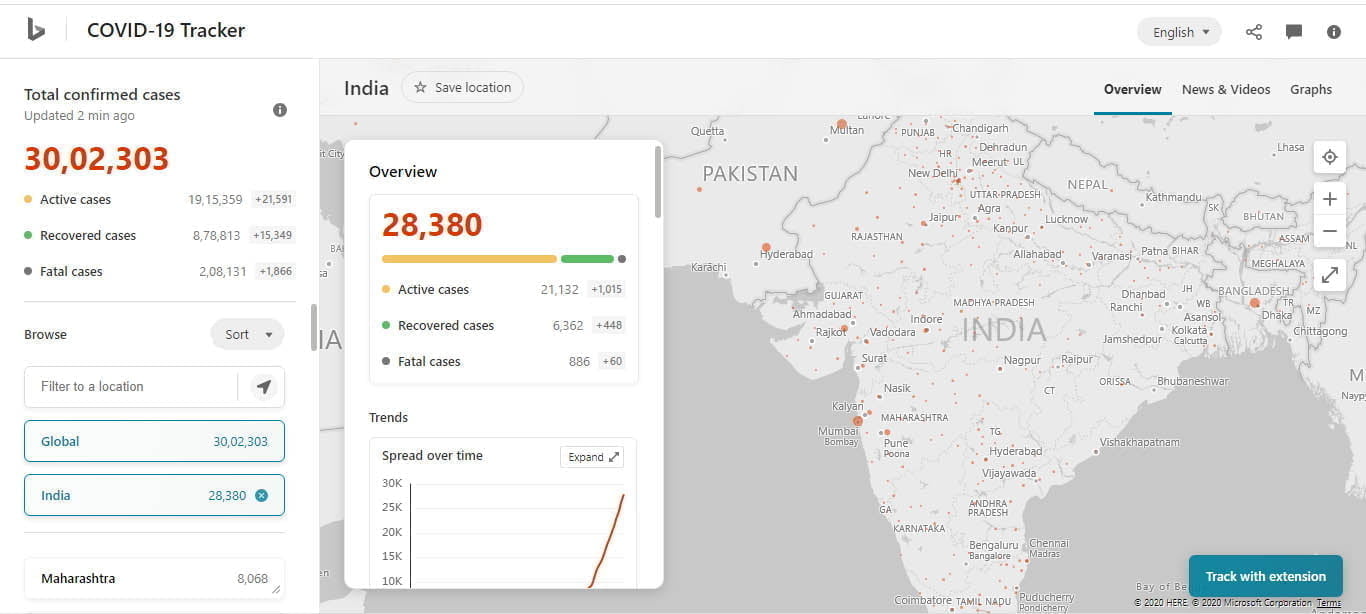 Microsoft last week announced the introduction of new features on the Bing COVID-19 tracker to help Indians stay updated with the latest news on coronavirus. The India specific features are already live and have integrated many new features.
Apollo Hospital bot, Telemedicine support hub, and regional language support are the features that have been added to the tracker. The Apollo Hospital bot will allow one to do a self-assessment while the Telemedicine support is a hub from reputed healthcare medicines.
Apollo bot is built on Azure and is on the basis of the guidelines from the WHO and MoHFW. It is currently available in 4 Indian languages. The telemedicine support hub on the other hand offers online consultation with leading healthcare service providers.
The tracker now supports 9 regional Indian languages Punjabi, Bengali, Hindi, Malayalam, Marathi, Gujarati, Telugu, Tamil, and Kannada which will be accessible through a drop down on the top of the page.
Bing's tracker acts as a single credible hub for authentic information and helps the user track the coronavirus infection in India and across the world. One can get stats on infection, recoveries, and fatalities in their own states and districts. The tracker has helpline numbers, testing center locations, guidelines, advisories from credible sources, including from the ICMR and WHO.