Amazon launches Alexa powered Echo Auto in India for Rs. 4,999
Estimated reading time: 1 minute, 21 seconds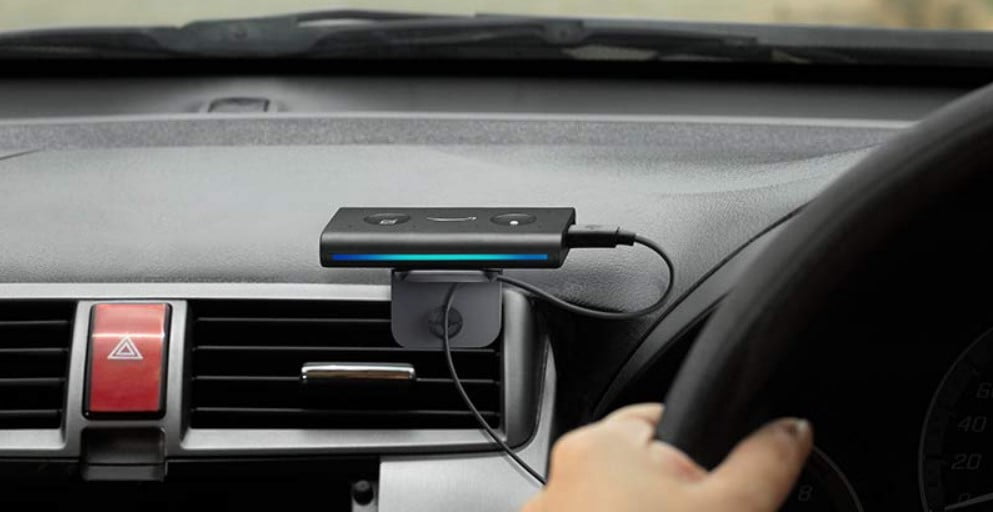 Amazon, on Wednesday, has quietly launched Alexa powered Echo Auto in India. Echo Auto brings Alexa to your car. Amazon Echo Auto is priced at Rs. 4,999 and is available for pre-order. Amazon will start shipping the item from January 15, 2020.
The device is fueled by the car's 12V charging socket or USB port. Under the hood, it has MediaTek MT7697 processor and Intel Dual DSP with Inference Engine. It has eight microphones with far-field technology that can easily hear voice-over music or traffic noise. For privacy, Echo Auto comes with a mic off button that lets users turn off the mic.
The device can be connected through a 3.5 mm auxiliary cable or a Bluetooth connection to the car's stereo system. It supports the following Bluetooth profiles – Hands-Free Profile (HFP) for calling, Advanced Audio Distribution Profile (A2DP) for audio streaming, Audio/Video Remote Control Profile (AVRCP) for voice control of media sessions, and Serial Port Profile for Bluetooth connectivity to Android devices and iPod Accessory Protocol for Bluetooth connectivity to iPhones.
Echo Auto uses the existing smartphone plan and the Alexa app for connectivity and other features. It supports Android 6.0 and iOS 12 or higher operating systems.
Echo Auto is an Alexa powered device. Amazon Alexa has more than 50,000 skills. It can make phone calls, send messages, add reminders, and play music from various music streaming services such as Amazon Prime Music, Spotify, Apple Music, JioSaavn, or Gaana.
In December 2019, Amazon had launched Echo Input battery-powered smart speaker in India. Recently, the company has also launched Echo Flex in India. Echo Flex is a compact smart speaker that plugs directly into a wall socket.