Airtel Thanks app launches regional language support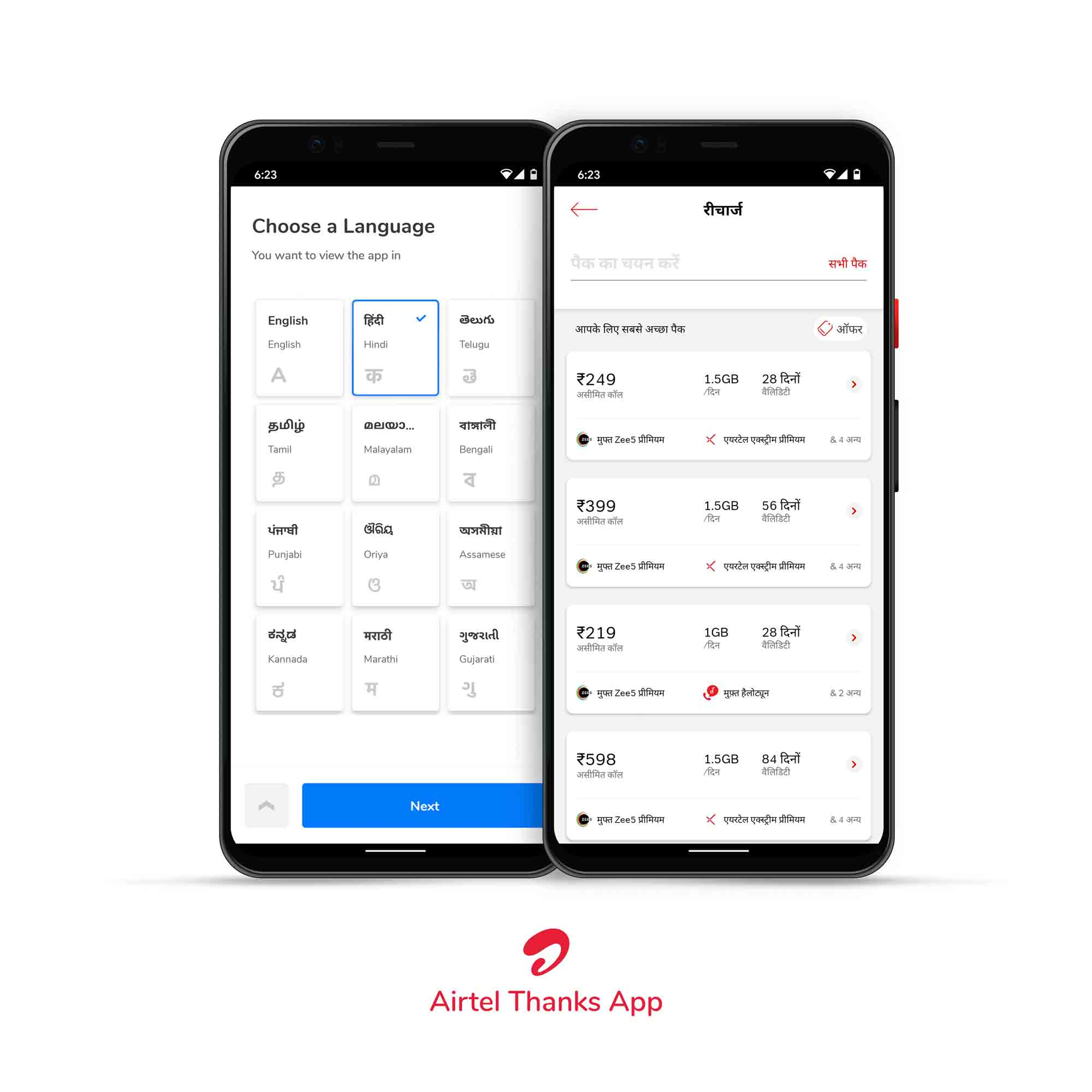 Bharti Airtel on Thursday announced the launch of regional language support on its Airtel Thanks app which will allow Airtel's prepaid customers to access Airtel Thanks app in over 8 languages. The move has been dubbed as 'Made in India, For India'.
Airtel Thanks app is now available in multiple Indian languages – Hindi, Telugu, Bengali, Marathi, Gujarati, Tamil, Malayalam and Punjabi. The feature was rolled out yesterday via an update which is live on Android with iOS support dropping in shortly.
Airtel will be bringing in support for Kannada, Assamese, and Odia regional languages in the coming weeks with the new feature tipped to drive more adoption and remove language barriers.
Says Adarsh Nair, Chief Product Officer, Airtel: "At Airtel, we are obsessed with solving customer problems and making their experience better through digital technologies. As India transforms into a smartphone nation, close to 35% of Airtel Thanks app users now come from Tier 2/3 towns and rural markets. With deep vernacular support, Airtel Thanks app becomes even more relevant and accessible for these customers and enables them to unlock the full potential of Airtel's exciting digital services."