Airtel temporarily relaunches Superhero Program
Airtel SuperHero relaunched temporarily from April 23, 2021. The company had earlier pulled the plug on the program from April 6 before bringing it back.
Estimated reading time: 1 minute, 5 seconds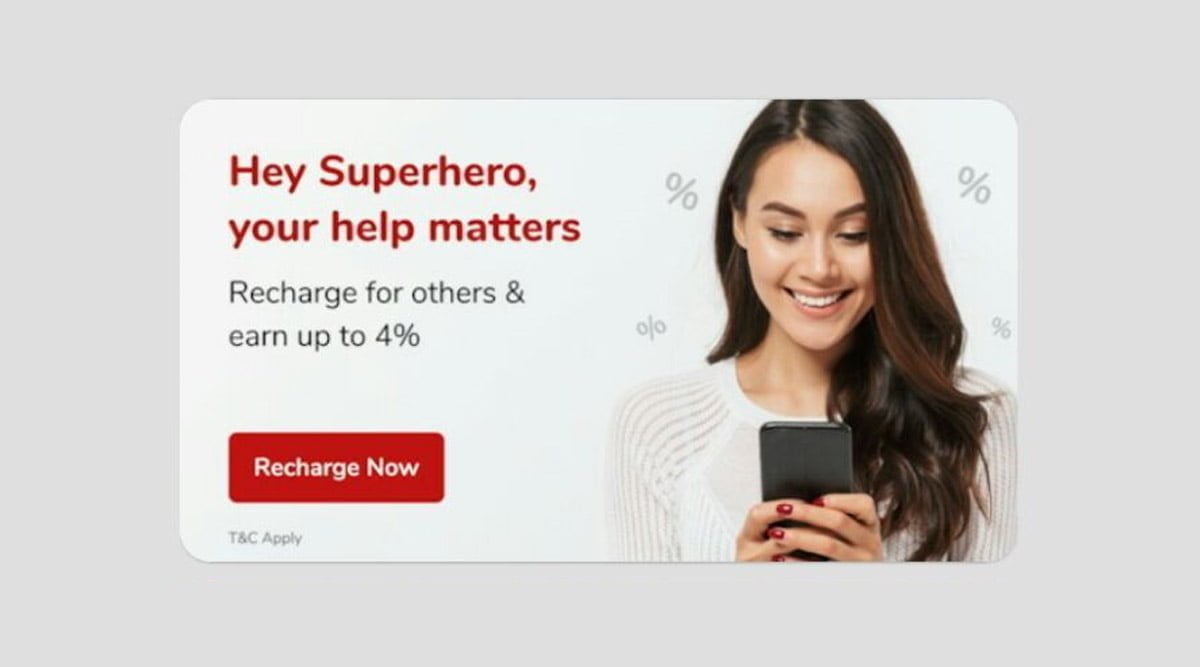 Telecom service provider Bharti Airtel last month reintroduced it's Superhero Program temporarily after earlier discontinuing it. The Superhero Program has been brought back from April 23, 2021 in the backdrop of the unprecedented situation that the world is facing owing to Covid-19.
Those enrolled in the program and making online recharge for Airtel's pre-paid connections through the Airtel Thanks app will be eligible to earn an equivalent to 4% of the recharge value on pre-paid online Airtel recharge. The Superhero Program is available this time only on recharges of Rs 149 and above (except 289, 299, 448, 599, 2698) facilitated by him/her.
The amounts will be payable only on the first five recharges of the day by such Superhero. Airtel pre-paid mobile customers can contact Superhero through call or SMS to seek assistance with recharge.
"This Program in its current phase is open for some Superheros who have already recharged for others in the previous phase of the Program; and shall be rolled out for Airtel's complete prepaid customer base in a phased manner," notes Airtel on its terms and conditions documentation for Superhero program.
The company in the first week of April 2021 had pulled the plug on the Airtel Superhero Program. "This Program has commenced on the Effective Date and shall continue till 11:59 PM on April 6th, 2021," read a notice on Airtel's website back then.