Airtel rolls out VoWiFi in Delhi
Airtel has launched Voice over Wi-Fi (VoWiFi) service for everyone in Delhi. Using this technology users can now make outgoing calls even where there is poor cellular connectivity, it will be helpful in enhancing voice call quality, especially indoors.
Estimated reading time: 1 minute, 35 seconds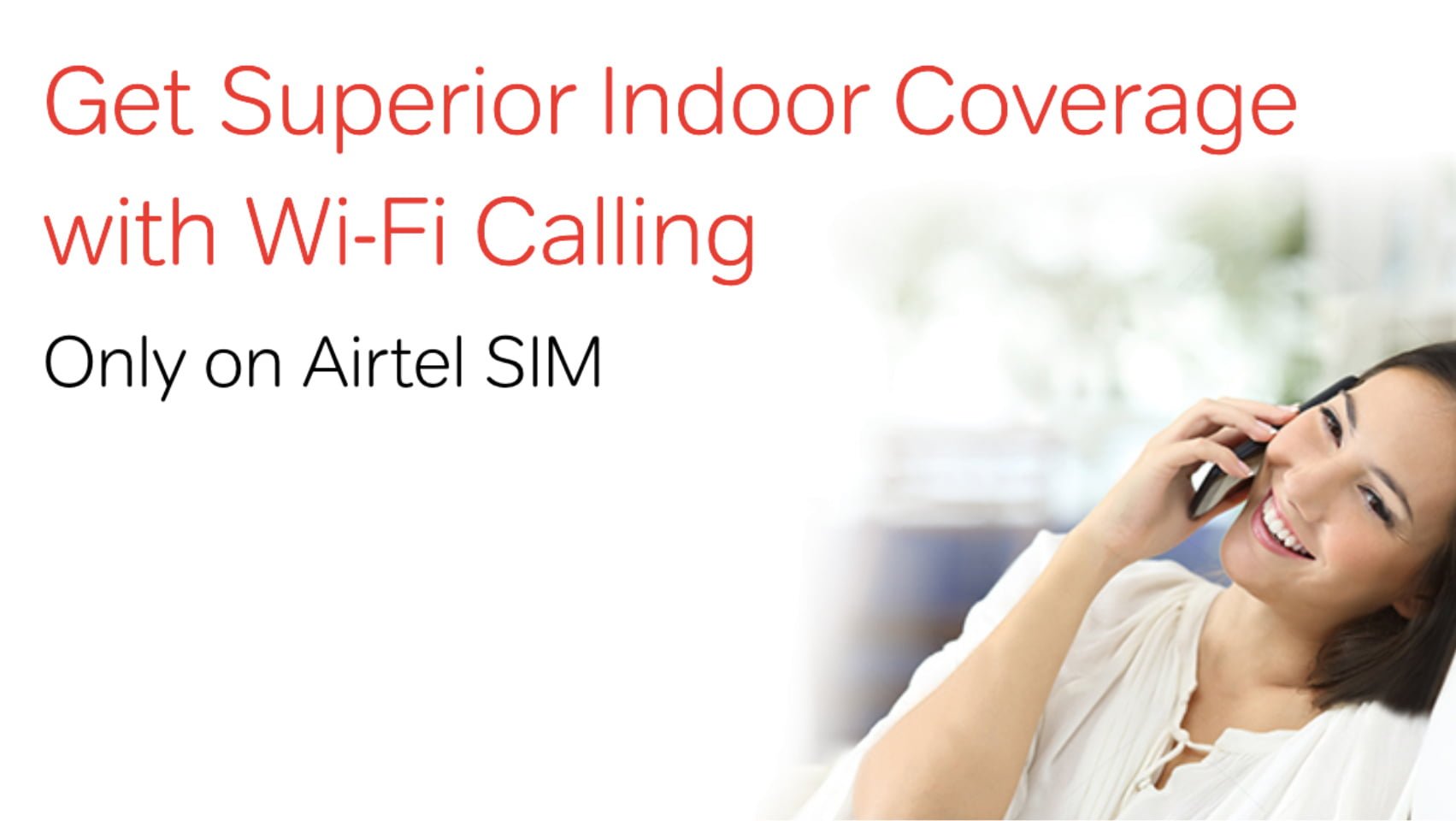 Airtel has launched its Voice over Wi-Fi (VoWiFi) service in Delhi for its users. Using this technology Airtel customers can now make outgoing calls over a Wi-Fi network even when there is poor cellular connectivity. The technology will provide superior indoor coverage for its users.
Airtel WiFi calling is currently available only in Delhi NCR with support for 25 mobile devices from Apple, Xiaomi, Samsung and OnePlus. To use this service customer needs an Airtel 4G SIM and a Wi-Fi network. The service is currently limited to Airtel broadband customers and will be expanded to other service providers soon."
After enabling WiFi calling from device settings you can use your WiFi to make or receive calls and texts (SMS & MMS), it is free of cost and doesn't require any additional app or log-in. Your existing plan on Airtel number will support all WiFi calling services.
It is recommended to keep both VoLTE and WiFi-calling enabled for uninterrupted experience otherwise call will drop if WiFi gets disconnected. Approximately 5 MB of data is consumed in 5 minutes call. Using WiFi you can make calls to any phone on any other network (2G/3G/4G/VoLTE/Wi-Fi) just like normal voice calls. Airtel Wi-Fi calls will be charged as per your existing plan or pack and would not consume any additional data on your mobile plan.
This feature will work during roaming but you cannot use it for making international calls. Airtel said that currently only Airtel broadband customers will be able to use WiFi-calling but soon they will expand it to all other broadbands also.
Earlier in October OnlyTech reported the testing of Airtel VoWiFi in select circles. Recently we have also tested VoWiFi calling from Jio to Airtel and then Airtel to Jio. Both calls were connected through VoWiFi. Jio has also been testing VoWiFi for quite a while now but they haven't said anything about its commercial rollout.