ACT Swift back in Bengaluru as ACT preps to hike prices in Eight Cities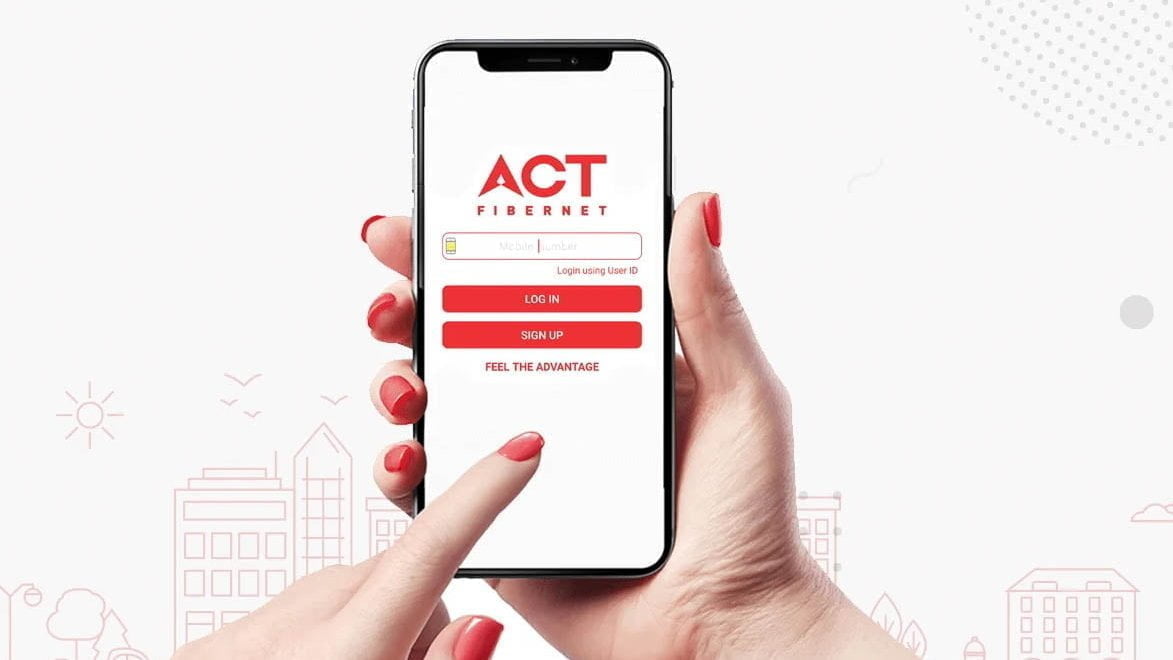 Bengaluru headquartered broadband service provider ACT Fibernet has brought back the ACT Swift plan at Rs 685 in Bengaluru which was discontinued in March 2020. The movement comes days ahead of the price hike planned by ACT Fibernet in eight cities.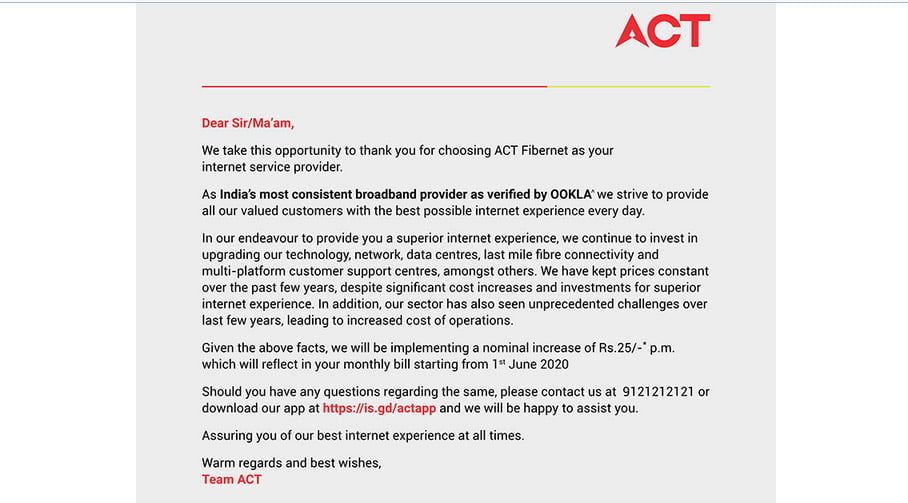 In a mail that was sent to its customers late night on 28th May, ACT Fibernet has informed an imminent price hike which will reflect in the monthly billing starting 1st June 2020. The move was first reported by Gadgets 360 which notes that ACT will be increasing the broadband plan prices in eight out of 19 cities where the ISP currently operates.
Gadgets 360 notes that that the rental will be increased in Bengaluru, Chennai, Coimbatore, Hyderabad, Delhi, Vijayawada, Vizag, and Guntur. The mail received by an OnlyTech team member on 28th May reveals that the price hike in Andhra Pradesh is likely to be of Rs 25 whereas in Delhi as per the mail shared by Gadgets 360 the price hike will be of Rs 50.
The listings on ACT website are yet to change as of now. Notably, Hyderabad plans had a price hike not so long back. In March, ACT had increased the offerings in its Hyderabad plans along with a price hike on the entry level plans. ACT had increased the monthly data allowance on its plan by 250 GB.
Notably, ACT Swift plan at Rs 685 is back in Bengaluru ahead of the schedule price hike. ACT had earlier in March discontinued it making the entry level cost increase to Rs 959. It might not be surprising if the ACT Swift plan sees a major hike in the range of Rs 100 with ACT looking to boost its revenue.