ACT Fibernet offering Rs 300 discount on Resonate RouterUPS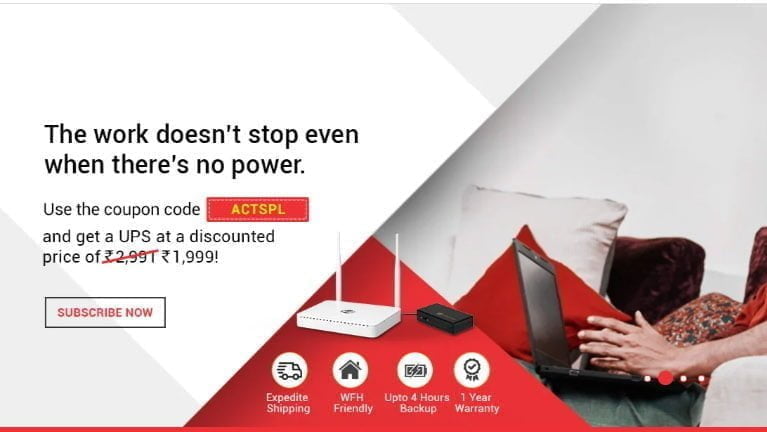 Bengaluru based internet service provider ACT Fibernet has rolled out a new offer for its customers wherein ACT Fibernet customers can get a UPS at a discounted price of Rs 1999 with the use of a coupon code. The discount on the offer is of Rs 300.
According to the listings on the ACT Fibernet website the offer has been recently rolled out and is listed beneath the 'Add-On Offers' as a new offer. The dedicated microsite for the offer states that the discount is only valid for select RouterUPS models.
The Rs 300 discount is flat and can be availed by using 'ACTSPL' coupon. The router which usually costs Rs 2299 will cost you Rs 1999 post the discount. The router will be shipped within 7 days.
Resonate's RouterUPS is purpose built for Wi-Fi routers, with a 4 hours power backup, 30 seconds installation, and one year warranty. The router comes with an inbuilt safety protection circuits. The company notes that most ACT customers would require a CRU12V2 RouterUPS which can be set up in just seconds.