ACT Fibernet offering Rs 100 off on select plans this World Wi-Fi Day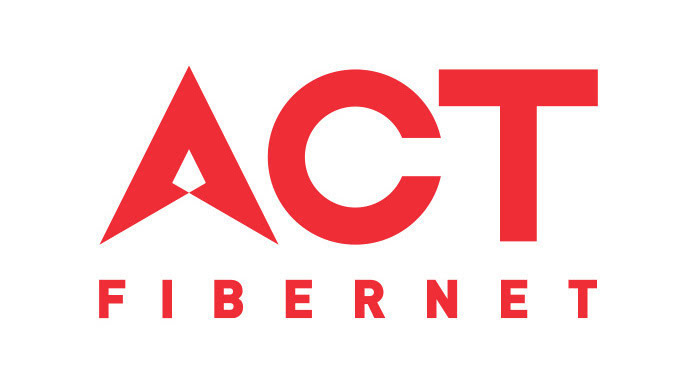 Bengaluru based Internet service provider ACT Fibernet has rolled out a promotional offer ahead of the World Wi-Fi day which is celebrated on 20th June. The promotional rolled out at 12 AM earlier today will run until 11:59 PM, 20th June according to the timer on ACT Fibernet's home page. Under the promotional offer, newly signing up ACT Fibernet users can get Rs 100 off on broadband connection.
ACT mentions that the promotional offer is only available on select plans and comes with terms and conditions. The T&C aren't available on the broadband service provider's website, however we were able to test the discount coupon on ACT Giga plan. The plan of course being on the higher side of the scale is readily offering the nominal discount of Rs 100. The finer details of the plans which are offering the discount is not known.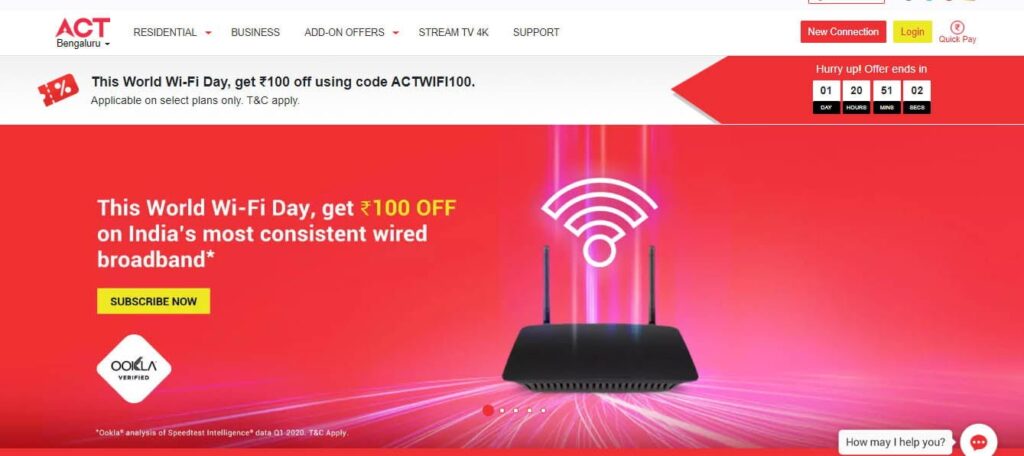 The offer is available in all cities wherein ACT Fibernet operates i.e Bengaluru, Chennai, Delhi, Hyderabad, Ahemdabad, Coimbatore, Eluru, Guntur, Jaipur, Kakinada, Lucknow, Madurai, Nellore, Rajahmundry, Tirupati, Vijaywada, Vishakapatnam, and Warangal.
The offer is seemingly limited for new customers installing ACT Fibernet connection as the banner leads to a new connection page. You need to first enter your details, following which you need a pick up a broadband plan. The next step is to choose an offer if you wish. The second last step is to confirm the order wherein you need to enter 'ACTWIFI100' coupon code to get a Rs 100 discount.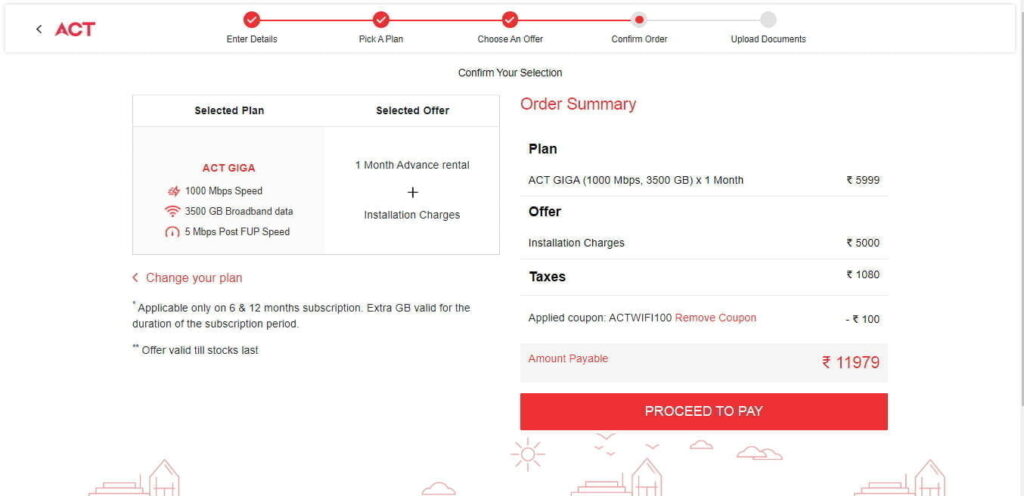 The amount payable will reduce by Rs 100 if the coupon is applicable on the given plan. To recall, ACT had earlier offered a similar promotional offer back in March to new customers in Chennai, Hyderabad, and Bengaluru wherein they got Rs 100 off on activation of monthly plans through discount coupon.
For the unknown, World WiFi day is a global initiative to bridge the gap and digital divide. It also celebrates the significant role of Wi-Fi in cities and communities. The unique worldwide initiative is a brainchild of Wireless Broadband Alliance under the leadership of Connected City Advisory Board (CCAB).