Bharti Airtel now offering 1 year Shaw Academy subscription with unlimited prepaid plans
Estimated reading time: 1 minute, 26 seconds
Telecom giant Bharti Airtel and online educator Shaw Academy seem to have rejigged their partnership to offer 1 year Shaw Academy subscription with its unlimited prepaid plan instead of the earlier 28 days free Shaw Academy subscription.
According to the prepaid recharge plans listings on the Bharti Airtel website, Bharti Airtel's unlimited prepaid plans over Rs 249 now offer 1 year of Shaw Academy access. To recall, Airtel earlier only provided 28 days of Shaw Academy access on its prepaid plans over Rs 199.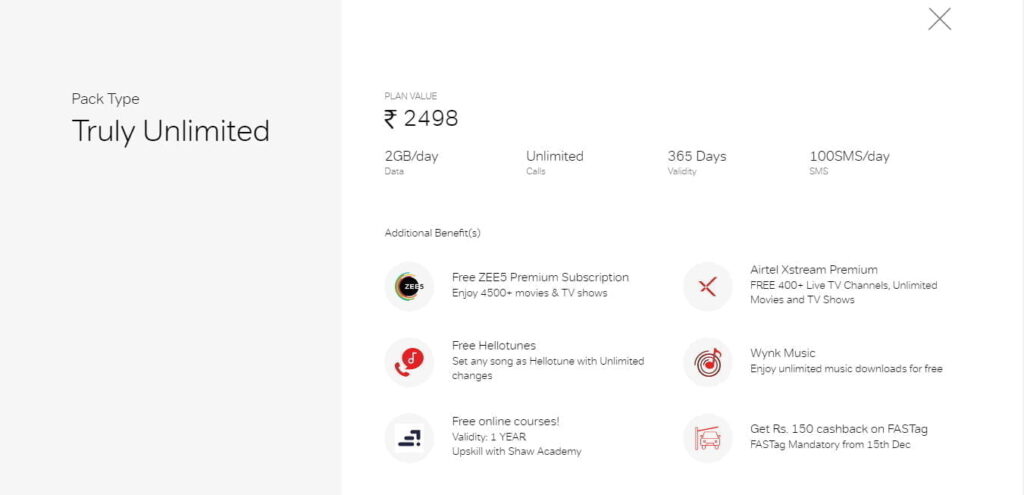 This time around Airtel's Rs 219 prepaid plan isn't offering Shaw Academy subscription with Airtel restricting it to the Airtel Thanks Gold tier. The change has happened recently, although the exact date is unknown. To recall, the recently launched Rs 2498 prepaid plan from Airtel also offered 28 days of Shaw Academy when it launched back on 16 May.
At the time of filing this story, the Shaw Academy T&C on multiple locations on Airtel's website remains un updated showcasing the old benefits of 28 days in Airtel Thanks Gold tier and 1 year in Airtel Thanks Platinum tier. The finer details of the revamped offerings is unknown at this point of time.
For the unknown, Airtel Thanks Gold includes those customers on unlimited plans over Rs 249, postpaid customers on infinity plans, and -broadband customers on plans less than Rs 1099. Airtel Thanks Platinum on the other hand includes postpaid customers on Rs 499 plan and broadband customers on Rs 1099 plan or above. The last tier Airtel Thanks Silver includes prepaid customers on unlimited plans which is priced less than Rs 249.
Shaw Academy offers courses to let you learn new skills with upskill courses spread over a wide catalogue. Photography, Finance, Marketing, Design, Health, Technology, Beauty, Music, Business, and Language courses are among the few.