ZEE5's reduced price point to help reduce customer churn: Punit Goenka
ZEE5 looking to upgrade customers from monthly subscriptions to 12 month subscription through reduced pricing.
Estimated reading time: 2 minutes, 12 seconds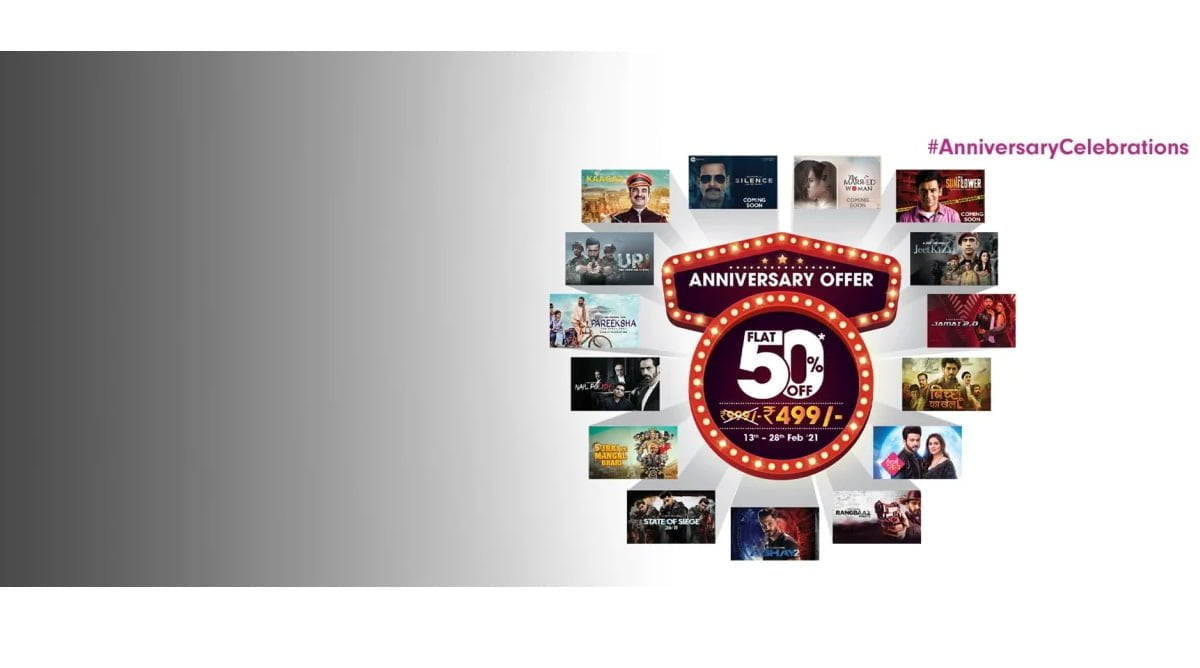 Zee5's recent decision to reduce the price-point of its annual pack to Rs 499 from Rs 999 is expected to help the OTT platform in reducing the customer churn, said Punit Goenka, MD and CEO, Zee Entertainment in Q4 FY 21 Earnings Conference Call. The company is looking to increase the value proposition of ZEE5 with competitive pricing.
"First increasing the value proposition of ZEE5 which will be achieved through a combination of compelling content and competitive pricing. We are in the process of creating a very strong line-up of movies and digital originals.
As a part of this strategy, ZEE5 released its first mega movie 'Radhe'. ZEE5 will premiere several good movies and original content across languages in the coming year. Additionally, as you might have noted, we have reduced the price-point of our annual pack to Rs. 499. This approach will help us in reducing the customer churn and is in line with our long-term strategy of increasing the share of B2C subscribers," said Zee Entertainment's Punit Goenka.
"ZEE5 is home to the biggest Indian language digital exclusive content library, and it further enhanced consumer value proposition with the new pricing of the annual pack. We that it will enable us to upgrade consumers to the 12-month pack instead of monthly subscriptions" added Rohit Gupta, CFO, ZEE5.
ZEE5 recently also offered Salman Khan starrer Radhe bundled with Rs 499 annual pack as part of an experiment of pay-per-view. "Radhe has done what we had expected it to do for us. I think the price point of 499 and Radhe is not linked to one another, 499 was independent of that. The bundling that we did because this was the first experiment of pay-per-view to be launched in this country, was an innovation that we did and it was quite successful," added Punit Goenka, MD and CEO, Zee Entertainment.
The OTT platform earlier this year discontinued the Club pack priced at Rs 365. The discontinuation along with the reduction in annual pack price was aimed at eroding customer churn with 12 month subscription on offer at Rs 499.
"The plan to reduce the pricing Rs. 499 per year was in line with what is happening in the market and therefore you know that's one value proposition. The other value proposition is going to be focused on good quality content in form of films as well as originals across multiple languages that we are going to focus on going forward.
You will certainly see that will be what's the value proposition will be. Apart from that we also need to improve our tech platform significantly for us to be really something that we create consumer delight by," added Punit Goenka.