ZEE5 becomes 6th most globally downloaded streaming app on Play Store: Sensor Tower
Estimated reading time: 0 minutes, 56 seconds
ZEE5 has clocked a huge number of downloads over the last 12 months with Sensor Tower's recent June 2020 report listing ZEE5 at 6th in the 'Top Video Streaming Apps Worldwide by downloads on the Google Play Store ranking data'.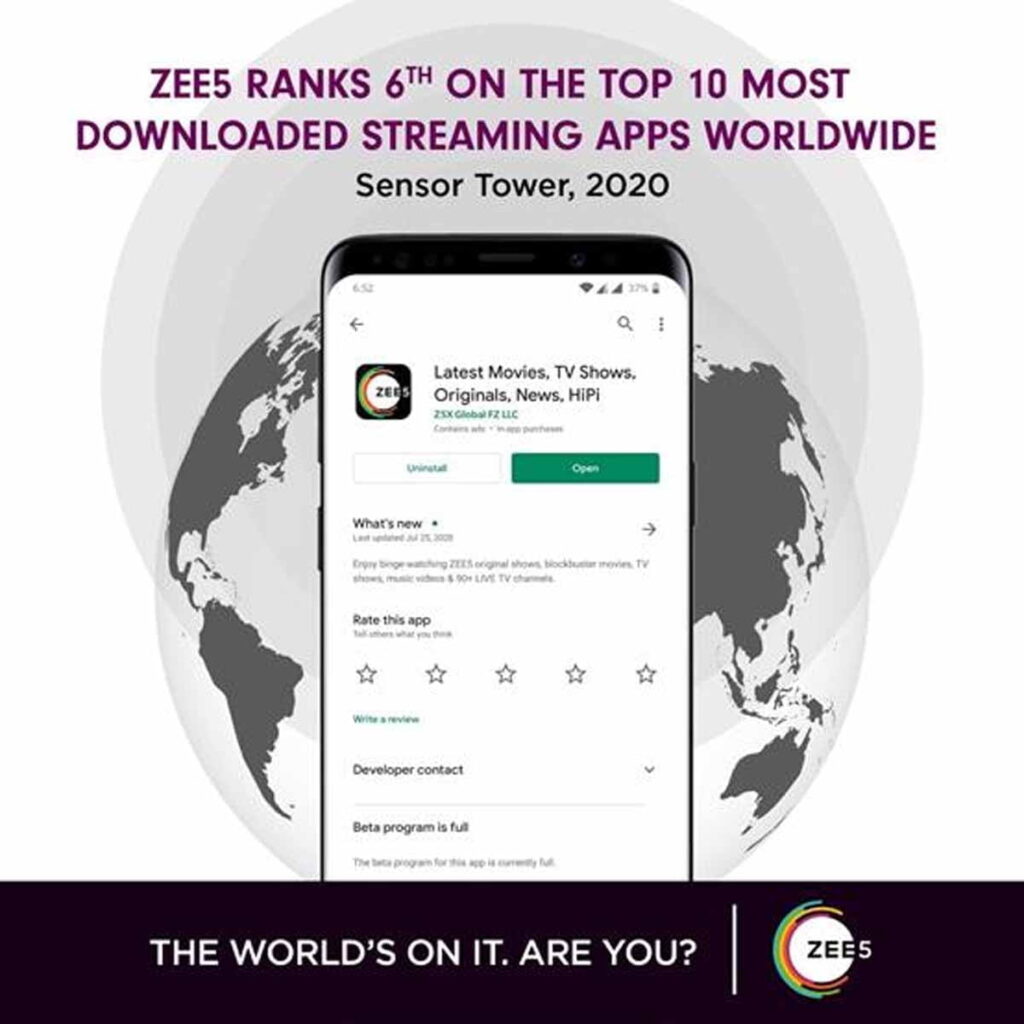 The report released few days pegs the downloads of ZEE5 on Play Store ahead of JioTV and Disney+ Hotstar. ZEE5 stood at 6th with Netflix, YouTube, Amazon Prime Video, YouTube Kids, and Twitch ahead of it. ZEE5 had stood 8th in the May 2020 Sensor Report.
The estimates in the Sensor Report includes downloads for the the App Store and Google Play worldwide between June 1, 2019 and June 30, 2020 with pre-installed apps excluded.
ZEE5 in a release stated that featuring in the world's top 10 most download video streaming app was a testimony to ZEE5's efforts in serving bespoke content for diverse audiences and reflect the customer sentiment towards the home-grown platform.
ZEE5 has recently launched a low-cost subscription tier called 'ZEE5 Club' for its viewer base that finds the premium subscription of Rs999 an expensive proposition and is looking for a more affordable subscription option albeit with limited premium content portfolio.