WhatsApp introducing disappearing messages feature
Estimated reading time: 1 minute, 52 seconds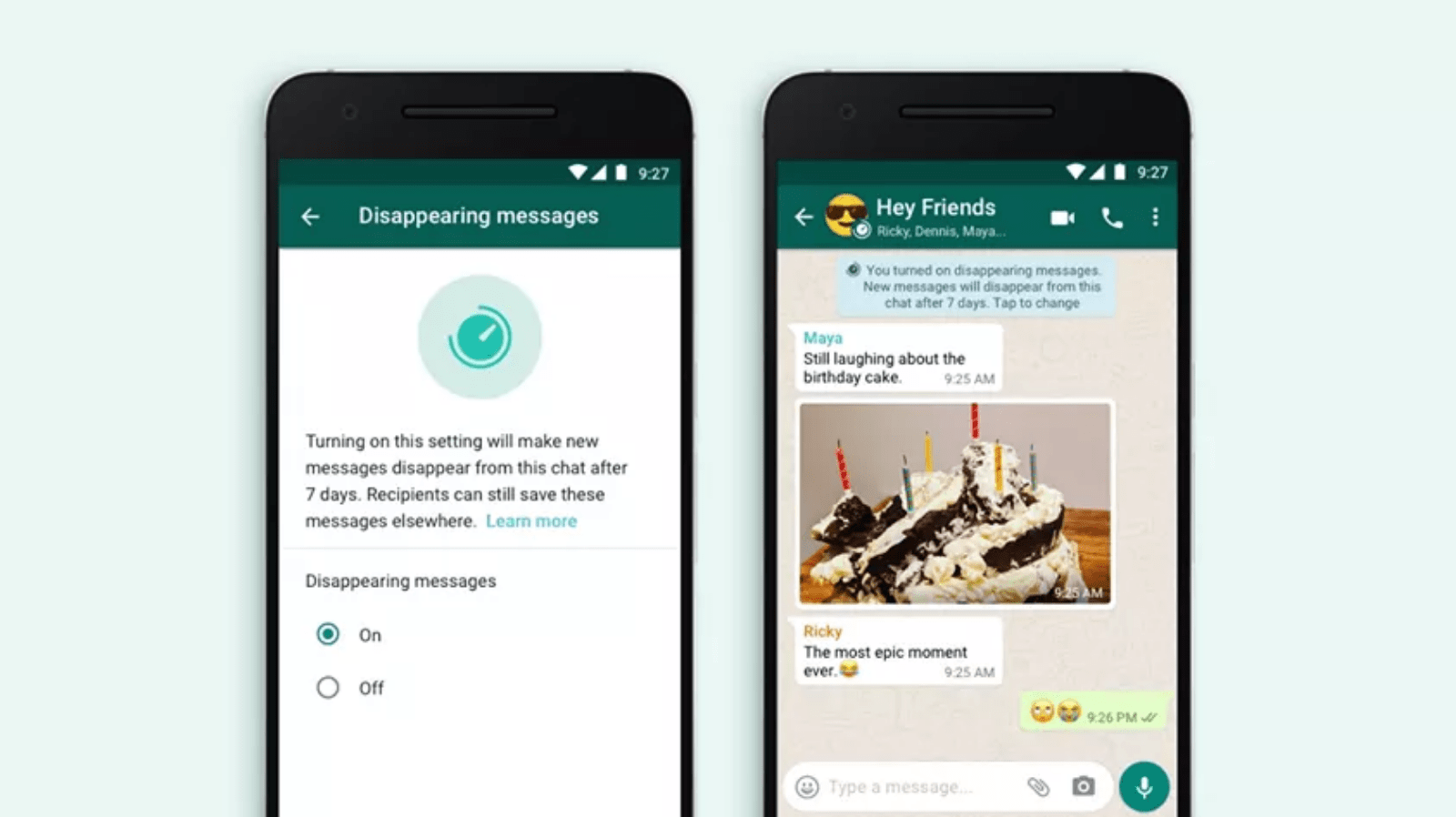 Facebook-owned WhatsApp is rolling out disappearing messages feature on its platform that allows users to send messages on individual chat and groups which will automatically disappear after a week.
For individual chats, this feature can be enabled by the users while in group admins can toggle it on or off. Once enabled, all messages sent will disappear after 7 days. The feature will be rolled out this month and apply on the Android, iOS, KaiOS, Web and Desktop versions of the app.
Self destructing message is not a new thing, Telegram, Line, Snapchat and Signal already provide that option and also allow users to modify the time period from a few seconds to months, which is still not possible on WhatsApp.
On a fixed duration of 7 days for disappearing messages, WhatsApp wrote in a blog post, "We're starting with 7 days because we think it offers peace of mind that conversations aren't permanent while remaining practical so you don't forget what you were chatting about. The shopping list or store address you received a few days ago will be there while you need it, and then disappear after you don't."
How to enable Disappearing Messages
Open the WhatsApp chat.
Tap the contact's name.
Tap Disappearing messages.
If prompted, tap CONTINUE.
Select On.
Do keep in mind it is not a foolproof method and there are several ways the message can be accessed even after 7 days like if the receiver hasn't opened whatsapp in 7 days then the message will remain visible in notification, in case the message is quoted then also it won't disappear and if the receiver has enabled auto-download then the media will be deleted from WhatsApp chat but remain saved in the storage.
If a disappearing message is forwarded to a chat where the user has disappearing messages is off, then that message won't disappear in the forwarded chat. Disappearing messages will get stored in backups however the company says that it will be deleted at time or restoring the backup. Lastly, the receiver can also easily take a screenshot of disappearing messages, to prohibit this, apps like Telegram restrict screenshot for private chats but that's not available yet on WhatsApp.