Vodafone Idea to announce a refreshed brand identity Today: Report
Posted in: News Telecom Vi (Vodafone Idea)
Estimated reading time: 1 minute, 23 seconds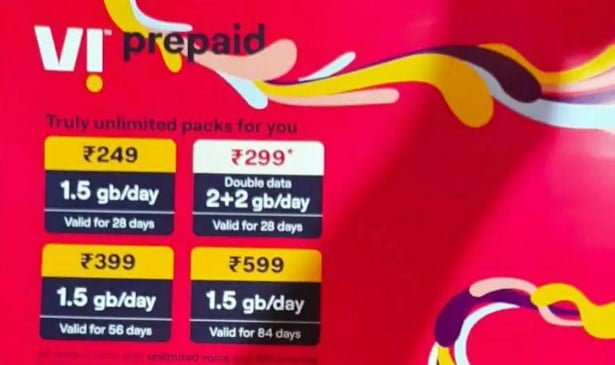 Vodafone Idea the third largest telecom operator by subscriber base is scheduled to unveil a refreshed brand identity on Monday 7th September at 11.45 AM as reported by ET Telecom. The operator had recently migrated its entire postpaid subscriber base to Vodafone Red plan and OnlyTech was the first to report that the prepaid plans of Vodafone and Idea had been merged on third party recharge platforms. This brand refresh seems to be a step towards further consolidation of the two networks.
The relaunch is to have a combined brand identity and advertising around it as the organization has till now been advertising the two brands separately, officials familiar with the matter informed ET. The unveiling of this new brand is to communicate the superior quality of calls and top notch service around it, officials said.
Since the announcement of the merger between Vodafone India and Idea Cellular in 2018, the newly formed operator had been following a 2 pronged approach with the carrier branding where Vodafone brand was being used for Metro and Category A circles while Idea branding was being used for Category B and C circles. Now with this new combined branding the operator will be able to realise further cost synergies due to combined brand advertising.
Vodafone Idea has been constantly hemorrhaging subscribers since the merger and has lost over 128 Million users since the date of merger till the end of June 2020. The Revenue market share (RMS) has also shrunken to 23.3% at the end of June whereas in contrast market leader Jio's RMS has risen to 41.8%. The recent Supreme Court ruling on AGR dues payment timeline of 10 years has given Vodafone Idea a fresh lease of life.