Vodafone Idea leads in Voice Quality across TSPs in November: TRAI MyCall
Estimated reading time: 0 minutes, 54 seconds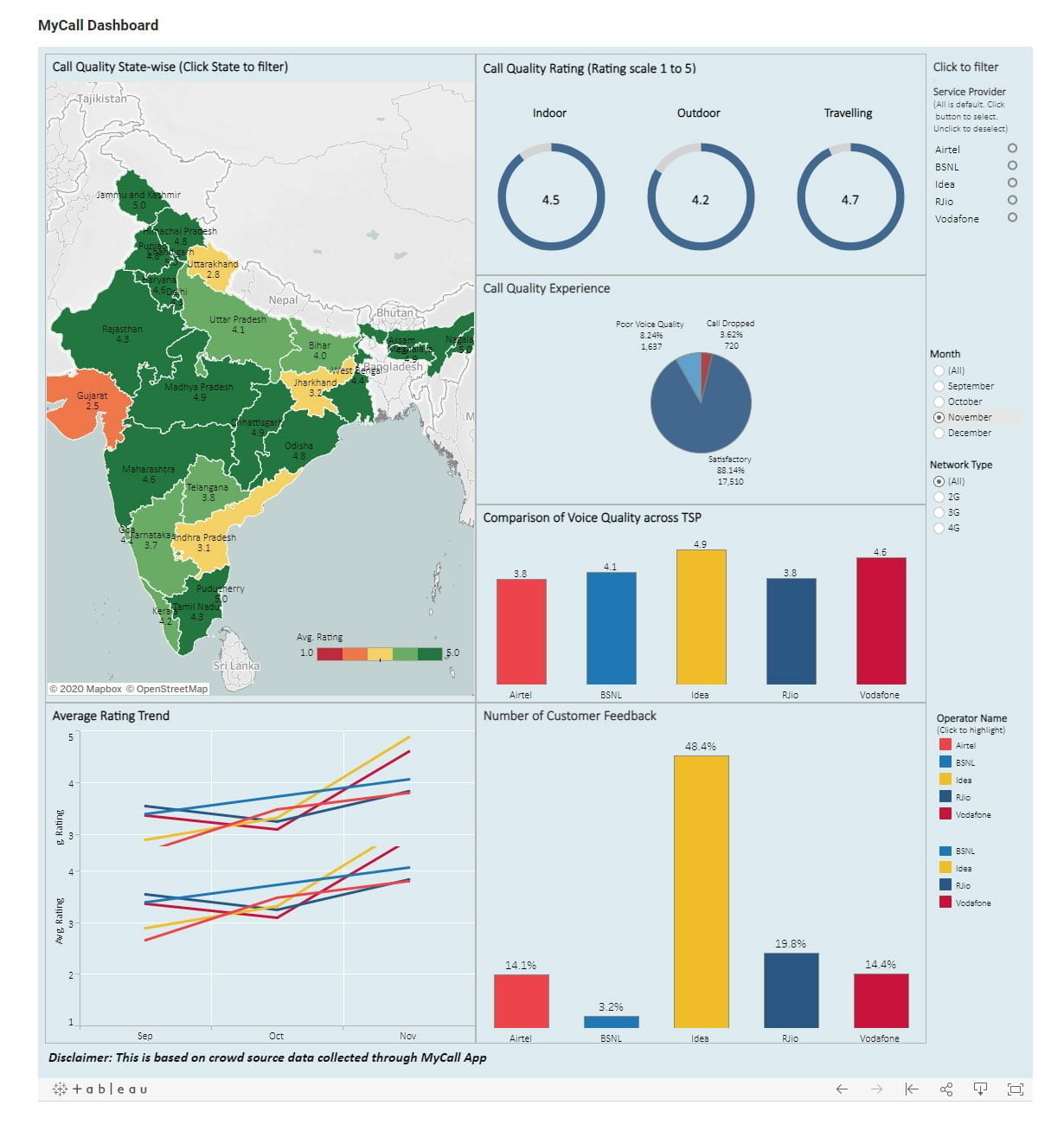 Vodafone Idea led among the telecom service providers (TSPs) in terms of voice quality during the month of November reveals the data sourced by TRAI from its MyCall app which collected data through crowdsourcing. Vodafone Idea stayed ahead of BSNL this month in terms of voice quality which led the chart in the month of October.
Vodafone's voice quality was pegged at 4.6 out of 5, Idea's voice quality was pegged at 4.9 out of 5. BSNL's voice quality was pegged at 4.1 out of 5, while Airtel and Reliance Jio had their voice quality pegged at 3.8 out of 5.
The sample size of customers across TSPs varied this month with Idea customer feedback accounting for 48.4% out of the total sample size, Reliance Jio at 19.8%, Vodafone at 14.4%, Airtel at 14.1%, and BSNL at 3.2%.
The call quality rating on the rating scale of 5 across TSPs was pegged at an average of 4.5 for indoor, an average of 4.2 for outdoor, and an average of 4.7 for traveling by the customers. The call quality experience across TSPs was rated as 'Satisfactory' by 17,510 customers or 88.14%, 'Poor Voice Quality' by 1,637 customers or 8.24%, and 'Call Dropped' by 720 customers or 3.62%.