Vodafone Idea introduces 'Vi Games' with over 1,200 titles
Postpaid users on Rs. 499 and above plans will get 5 gold games for free every month.
Estimated reading time: 1 minute, 10 seconds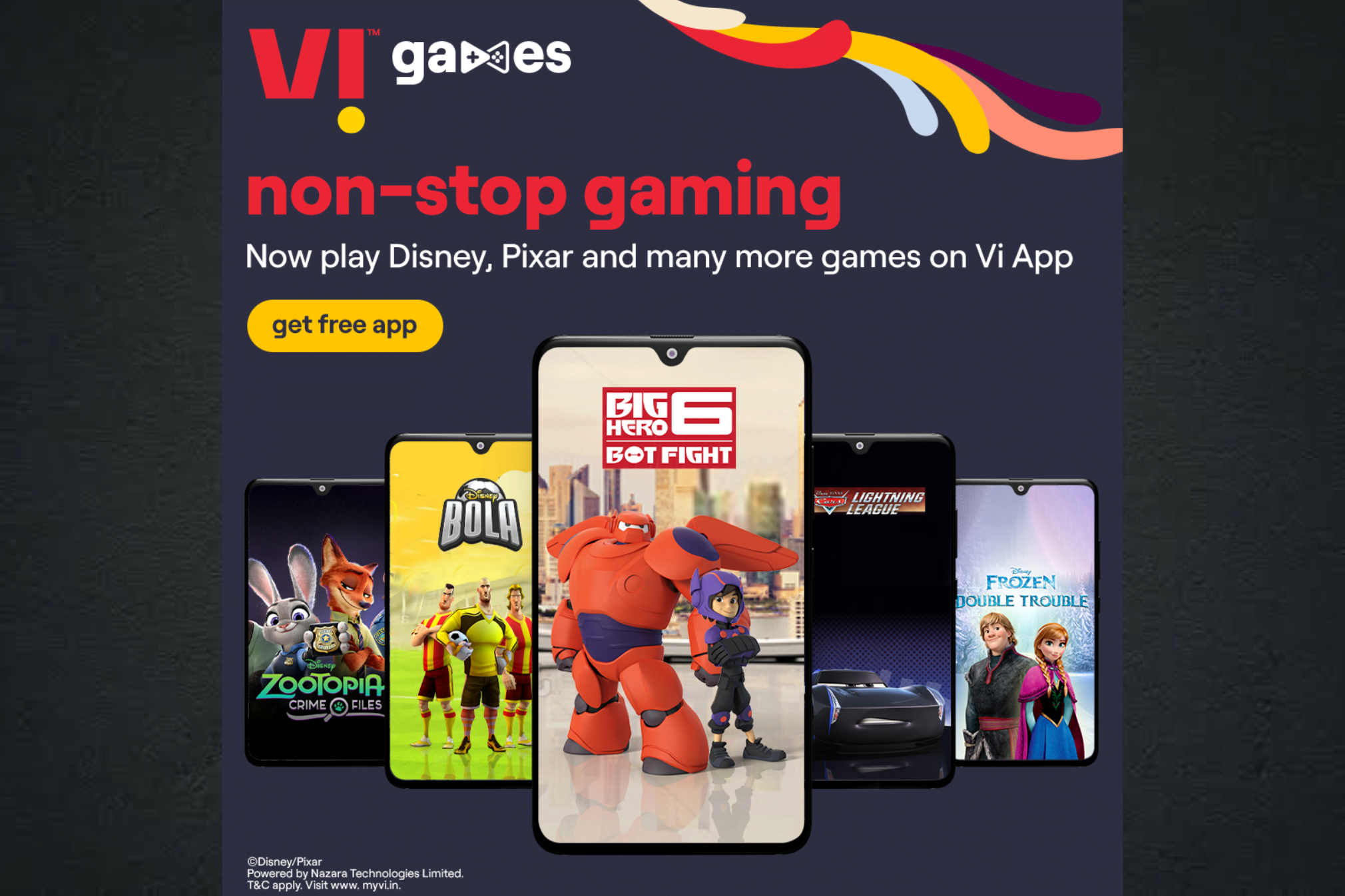 Vodafone Idea Limited on Monday forayed into mobile gaming with the launch of Vi Games on the Vi App in India. Vi partnered with India based Nazara Technologies gaming and sports media company for its gaming service.
Vi games will offer over 1,200 Android and HTML5 based mobile games ranging across 10 diverse genres namely Action, Adventure, Arcade, Casual, Education, Fun, Puzzle, Racing, Sports and Strategy to attract users.
The games are divided into three tiers- Gold, Platinum and Free. All Vi prepaid and postpaid customers can play 250 free games. Gold Pass provides 30 gaming titles at Rs. 50 per month for postpaid users and Rs. 56 per month for prepaid users.
Platinum Games are not based on a subscription and will be available on pay per download basis at Rs. 25 for postpaid and Rs. 26 for prepaid customers. Apart from this, postpaid users on Rs. 499 and above plans will get 5 gold games for free every month.
"We see gaming as a major focus area of our digital content strategy and we intend to build a comprehensive play encompassing most facets of gaming with the aim of establishing Vi as a preferred destination for both, casual as well as serious gamers. Our partnership with Nazara Technologies will elevate the gaming experience that we offer to our consumers through a wide bouquet of exclusive games available on the Vi app for our users," said Avneesh Khosla, chief marketing officer, Vodafone Idea.